Anime Underground 15 Anime Characters With Major Jealousy Issues

1.2k votes
340 voters
8.1k views
15 items
List Rules Vote up the envious characters who harbor powerful green-eyed monsters.
Jealousy often pushes people to unorthodox, possessive actions, so anime characters with jealousy issues can drive a storyline.
In some cases, a character's thirst for superiority prompts them to work hard and improve themselves. Mello from Death Note probably wouldn't have developed his logical thinking skills if he weren't constantly pitting himself against Near. While his ceaseless envy does lead him to join gangs and kidnap civilians, the expectations placed upon him at a young age make him seem like a sympathetic villain.
Unfortunately, Mello is a rare case, as plenty of jealous anime characters push the limits of acceptable behavior. In Shuffle! Kaede Fuyou becomes wildly jealous of any girl her beloved Rin talks to, leading her to violent behavior.
Whatever form it takes, jealousy is a human emotion, and although its presence can make a character unlikable, that doesn't mean they're not relatable.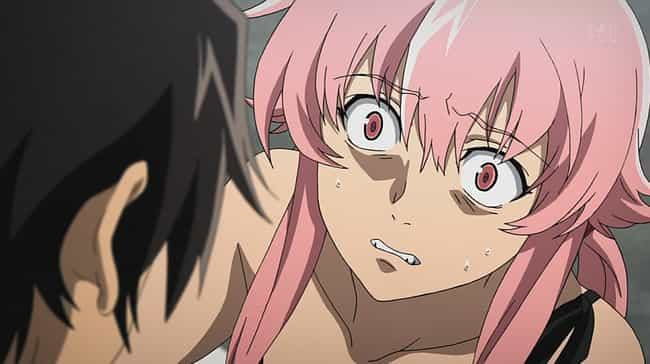 If Yuno Gasai had a middle name, it would be "jealousy." She can't stand the idea of anyone getting near her precious Yukiteru Amano. If she suspects someone is endangering her romantic bliss, she will not hesitate to kill them.
This doesn't mean Yukiteru is safe from her violent behavior —that jealousy can, and often does, turn on him. To be fair, Yuno eventually learns from her mistakes, but that's only because she luckily has the power to right her unspeakable wrongs.

Jealous much?
see more on Yuno Gasai
Kaede Fuyou Attacks Her Crush's Girlfriends In 'Shuffle!'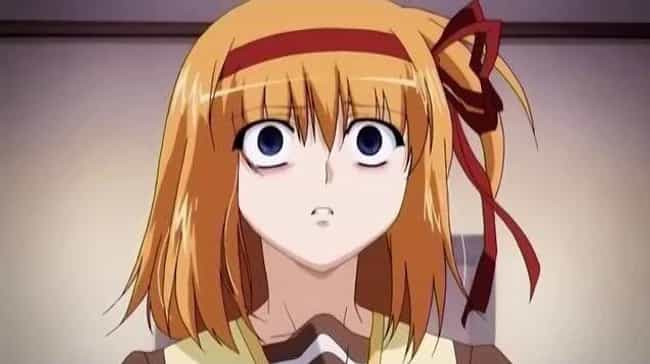 Kaede Fuyou's jealousy issues manifest in a particularly toxic way. She lives with her childhood best friend Rin Tsuchima, whom she's also madly in love with.
Early in their relationship, Kaede was quite cruel to Rin, as she blamed him for an accident that claimed the lives of three of their collective parents. Eventually she realized the error of her ways and dedicated herself to serving him.
Rin would prefer an egalitarian, friendly relationship with Kaede, but she insists on doing all the housework and cooking for the two of them. When he brings home girlfriends, she literally attacks them out of jealous rage. She believes Rin belongs to her, and anyone who gets in the way of that must pay.

Jealous much?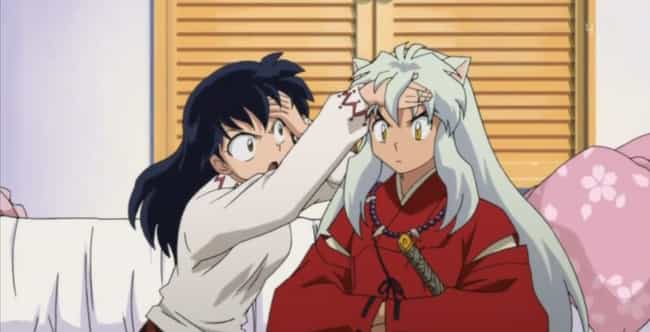 Inuyasha and Kagome are equally jealous, which may be part of what draws them to each other. Inuyasha competes for Kagome's affection with anyone he thinks might be interested and gets heated even when it's obvious Kagome doesn't reciprocate the other person's advances.
Meanwhile, Kagome finds it nearly impossible to tolerate Inuyasha's continued affection for Kikyo. While the mutual jealousy isn't exactly healthy, it does help the couple understand each other, since they're both coming from the same place.

Jealous much?
see more on InuYasha
Katsuki Bakugo Thinks Izuku Midoriya Looks Down On Him In 'My Hero Academia'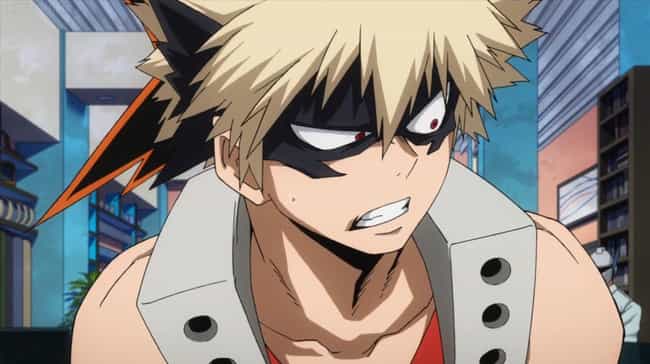 The rivalry between Katsuki Bakugo and Izuku Midoriya is a strange one. Izuku just wants to be friends, but Katsuki's wild jealousy blinds him to Izuku's genuine attempts at camaraderie.
Instead, Katsuki insists Izuku thinks little of him, which couldn't be further from the truth. Nonetheless, this makes Katsuki furious, and causes him to isolate himself not only from Izuku, but from everyone else. If he has to be better than everyone else, he can't exactly be friends with them.

Jealous much?