Weird History
The Most Lavish Dowries In History

Updated December 4, 2019
1M views
16 items
Throughout history, wealthy people – like many notable kings – had extravagant weddings. For these inestimably costly ceremonies, pre-celebration festivities often included very lavish dowries on behalf of the new brides. Sometimes, these nuptials that involved famous dowries took place between weird royals – like uncles and nieces and already closely related cousins. But who had the biggest dowry in history?
A fair number of medieval and early modern princesses and archduchesses were given lots of land as their dowries, and their husbands wed them for the promise of significant revenue from these properties. Sometimes, these territories were so vast they're nearly unthinkable. For example, Eleanor of Aquitaine brought the rulership of most of southwestern France – her duchy of Aquitaine – to both of her husbands. Anne of Denmark wed Eleanor's descendant, James VI of Scotland/I of England, and brought the Orkney Isles with her. But was this the biggest dowry in the world?
Other wives have brought a ton of cash with them to their newly minted husbands. Modern-day royal Marie-Chantal, Crown Princess of Greece, apparently brought $200 million to her husband, while Portuguese princess Catherine of Braganza gave her spouse, Charles II of England, trading rights all over the world.
Modern-Day Princess Marie-Chantal Miller Got $200 Million From Her Dad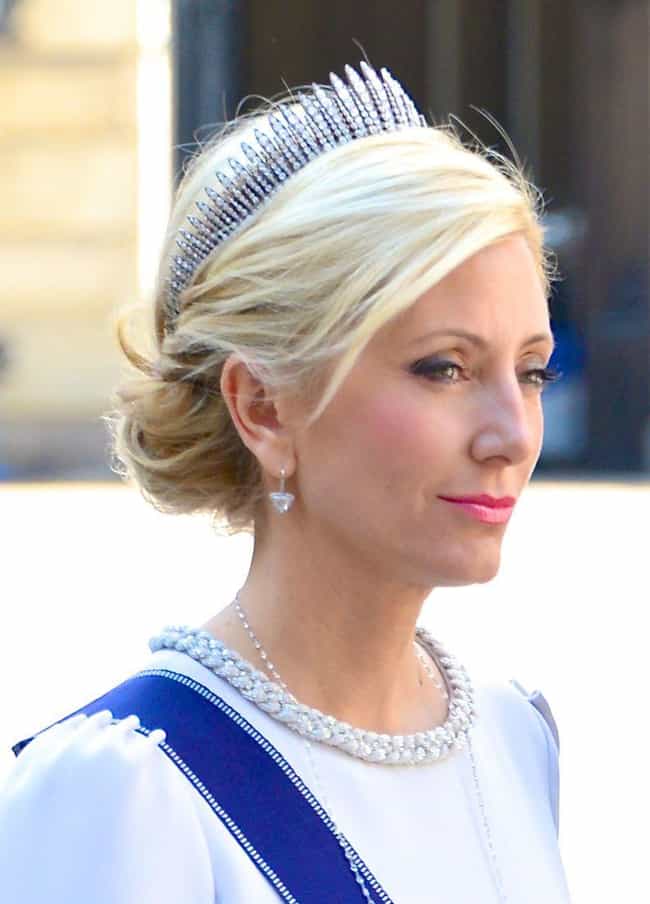 As daughter of luxury goods billionaire Robert Miller, Marie-Chantal Miller was already rich, but she got more so by marrying a prince in exile. That man was Pavlos, Crown Prince of Greece, son of the ousted King Constantine and Queen Sophia. Marie-Chantal wasn't royal, but she was super rich and hobnobbed with the highest society worldwide, so this match was a no-brainer.
When Pavlos and Marie-Chantal married in 1995, she got a $200 million dowry from her dad, just like her two sisters Alexandra (who married a German prince) and Pia (who wed a Getty heir). The Miller family also hosted a giant pre-wedding reception for their little girl, which involved 1,300 guests. The royal wedding reception itself involved a tent shaped like the Acropolis, and the bride's pearl-encrusted wedding dress reportedly cost more than $200,000.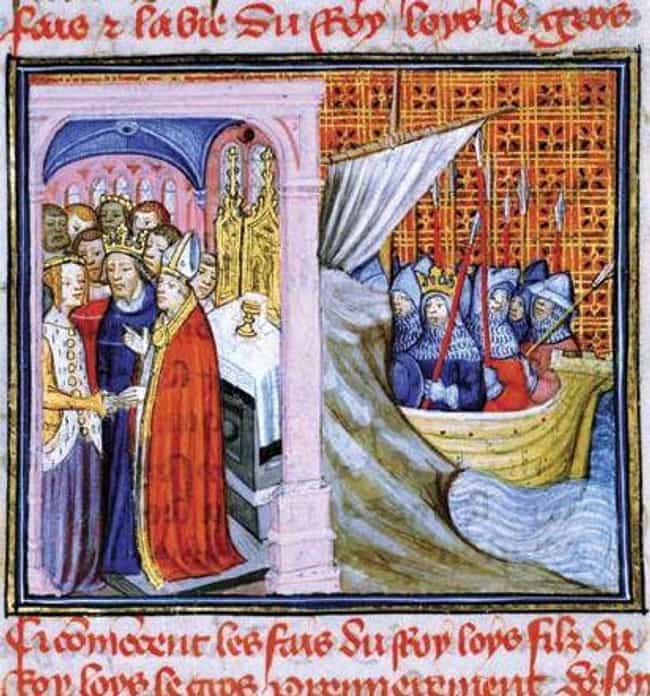 Medieval France wasn't a united country; it was divided into a bunch of individual duchies ruled by independent dukes, over whom the king of France held only nominal power. One such duchy was the wealthy Aquitaine – AKA most of southwestern France – upon which the Capetian dynasty of French kings had often cast covetous eyes. When Duke William X of Aquitaine named his eldest daughter Eleanor as his heiress (and died soon thereafter), King Louis VI (AKA "Louis the Fat") of France quickly snatched her up to marry his son and heir, the eventual Louis VII (who was super-religious, since he grew up in a monastery), in 1137.
Eleanor united Aquitaine with Louis's territory, which was mostly just located around Paris. They stayed together for some times, but Eleanor was unhappy, and she never gave Louis a son. Once they split in 1152, Louis had to give back Aquitaine, but Eleanor soon married again – to Louis's arch-rival Henry Plantagenet, the Duke of Normandy and later England's King Henry II.
Chinese Magnate Wu Duanbiao Gave His Daughter A $150 Million Dowry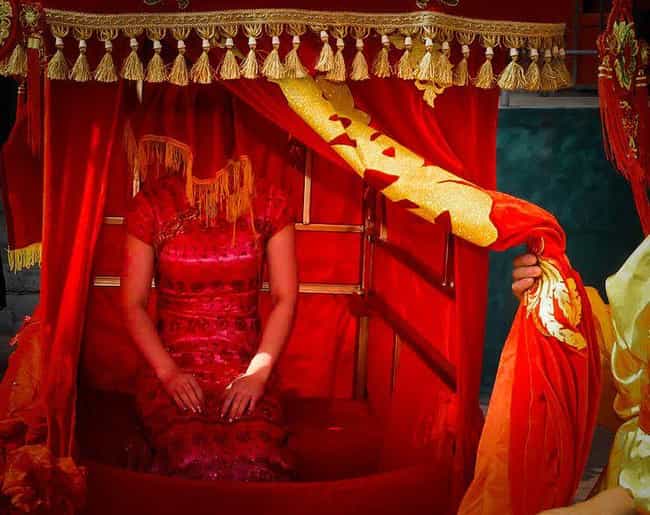 In 2013, Chinese billionaire Wu Duanbiao didn't skimp on his daughter Xu's dowry. In total, her trousseau was valued at over £100 million (which would've been around $155 million at the time). Its contents? A little bit of everything, including luxury cars, bank notes, and tons of real estate ranging from villas to storefronts to mansions.
The lucky bride's wedding took place over eight days, and her father bestowed the many presents upon her over the course of the celebration. How did this ceramics magnate afford everything? Who knows. His finances were kept private outside of his previous year's salary, which was just £12,000.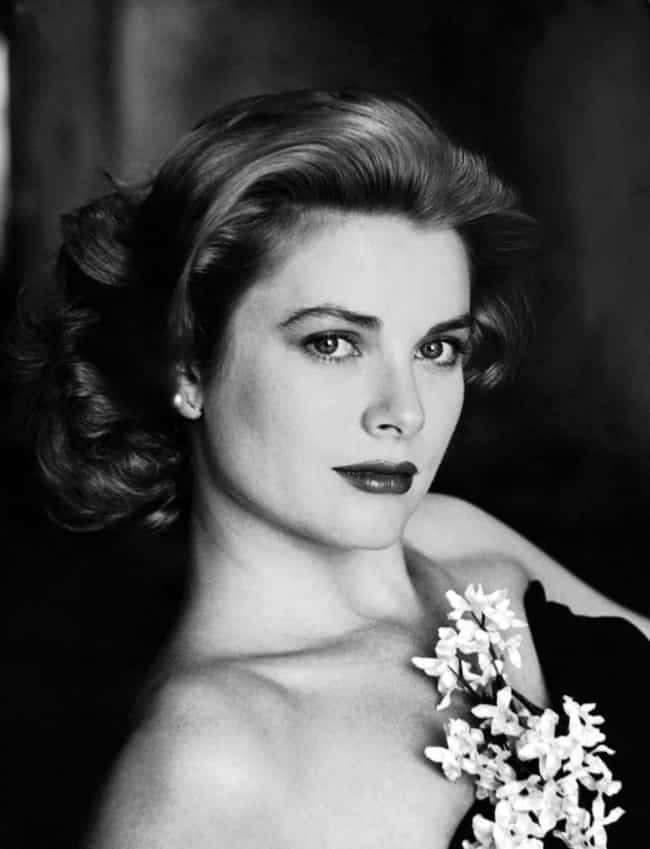 Despite the fact that actress Grace Kelly married into the princely Grimaldi family of Monaco, she was the one who had to bring a royal dowry to the marriage. Her dad was a champion rower, and her mom was the University of Pennsylvania's first-ever female sports coach. But Grace's father also made a ton of money in his brick business, so he was able to fork over $2 million to help pay for his daughter's wedding.
Grace also had to undergo a fertility test to make sure she would be able to bear heirs to Prince Rainier, since his mistress ex was supposedly barren (although the ex-lover later gave birth to a child).