Entertainment
The Most Memorable Moments From Total Request Live

1.4k votes
366 voters
32.8k views
17 items
List Rules Vote up the TRL moments that make you miss that lovable afterschool countdown the most.
MTV's Total Request Live (TRL) seems so obvious now, but, at the time, it was revolutionary; MTV TRL episodes were the stuff of all-out teenage fantasy. A top 10 countdown that listeners could control? Unheard of! But TRL was more than just music; it was culture too. Total Request Live hosts were called "VJs" and were always clad in that week's latest fashion. Their job was talking to fans, interviewing celebrity guests, and introducing live, in-studio performances. But Total Request Live episodes were also known to get out of hand...
TRL started in 1998 and ran for almost a decade on MTV. It was basically responsible for launching the careers of some of the biggest pop stars of a generation, like Britney Spears, Christina Aguilera, The Backstreet Boys, and *NSYNC. Even Eminem had his turn hosting.
TRL wasn't all smiles and rainbows though, it was also there for the bad times, like the Marilyn Manson backlash after the Columbine shooting, the awkward Prince interview, and that crazy Mariah Carey ice cream thing...
back to page 1
When Outkast Performed "Hey Ya!"
Andre 3000 can do no wrong, and, when he performed "Hey Ya" live on TRL in a cardigan and a beret, with a slew of backup dancers dressed like jockeys, and a DJ in a mechanic one-sie, the world just sat back and took it all in. What a time to be alive.
Was this the best?
The Backstreet Boys Premiered "I Want It That Way"
The Backstreet Boys spent a lot of time on TRL and not just in person; their music videos are some of the longest running #1 streaks the show ever saw. TRL was so important to the The Backstreet Boys' career that they did the world premier of "I Want It That Way" LIVE on TRL in 1999. The video went on to be their #1 video of the year. /swoon
Was this the best?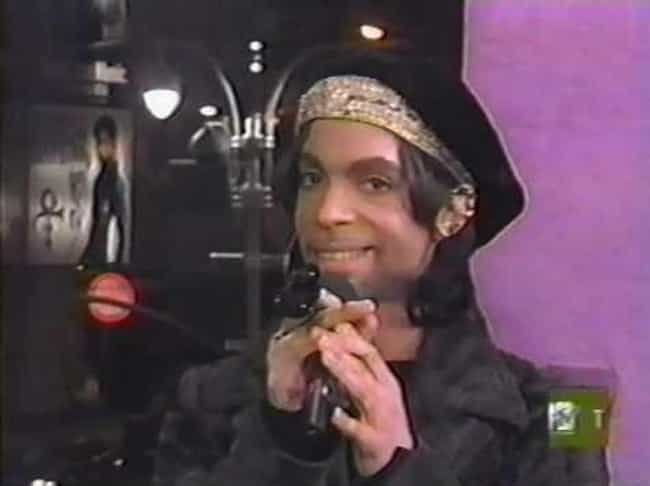 In 1999, Prince (or as he was known then, the Artist Formerly Known As Prince) stopped by Total Request Live to promote his album Rave Un2 the Joy Fantastic. He was interviewed by Carson Daly, who seemed in awe of his hyper-cool guest. Prince threw in some solid burns about "disposable music," and brought up topics like the objectification of women in music videos and the lack of quality entertainment in the world. Basically, he was the best.

Was this the best?
Remember that time Mimi crashed TRL pushing an ice cream truck and wearing an air-brushed Loverboy t-shirt? Well, she didn't wear it for long...
She kept saying "You like this!" as if she was reassuring the crowd that they were, in fact, enjoying this. Mariah even went so far to say "You are my therapy session, Carson. Every now and them somebody needs a little therapy, and today is that day for me."
After ambling around the studio for three minutes, rambling about nothing in particular, Carson signed off for a commercial break, assuring the crowd "I had no idea about this!"
Was this the best?