Graveyard Shift
13 Most Memorable TV And Movie Romances With Serial Killer Love Interests

638 votes
146 voters
4k views
13 items
List Rules Vote up the most memorable killer romances.
They say you can't help who you love, but when it comes to falling in love with a serial killer, a little self-control might come in handy. Unfortunately, few fictional characters have suffered the consequences of settling down with a slayer. Whether they're fully aware of their paramour's dark side or blissfully ignorant of their lover's true nature, normal characters falling in love with a villain is a fairly common occurrence.
Still, serial killer romances undoubtedly up the stakes of what would otherwise be predictable relationships. If the characters are portrayed with enough complexity, viewers may even find that they're rooting for the twisted couple. These partnerships are far outside the norm, meaning they often leave a lasting impression. While the bond often can't be described as stable or even remotely healthy, it's certainly memorable.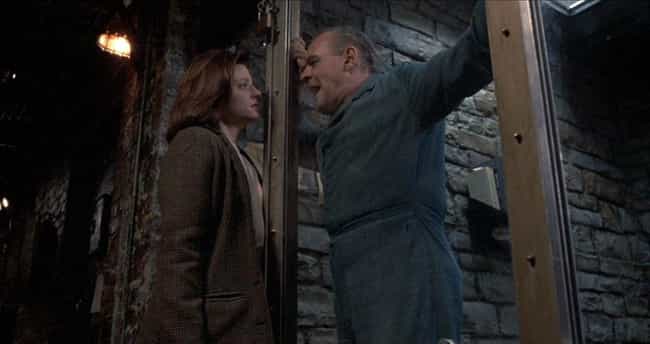 Clarice Starling is a student at the FBI Academy who has dreams of working in the Behavioral Science Unit. In the beginning stages of her career she meets Dr. Hannibal Lecter, an incarcerated cannibal and gifted forensic psychiatrist. Before Lecter was captured by the FBI, he spent a large chunk of his life preying on people he found disrespectful. Although his methods varied, he often deconstructed his victims and served them for dinner. In all, he is believed to have taken around 28 lives.
Lecter first meets Starling in Silence of the Lambs, when she arrives to interview him at the Baltimore institution that houses him. Lecter agrees to help Starling find Buffalo Bill, an offender on the run, but only if she'll provide personal information in exchange for his knowledge. The pair develop a close relationship, though Lecter often rebukes Starling and refuses to cooperate with her line of questioning. Eventually, Lecter's clues lead Starling to Buffalo Bill, but not before Lecter escapes and starts a new life in the Bahamas.
Their story continues years later in 2001's Hannibal, when Starling, now a full-fledged FBI agent, finds herself both protecting and pursuing Lecter once again. Working against unlawful members of the FBI, Starling wants to rescue Lecter from a volatile offender looking for revenge. She saves Lecter from a sadistic demise, and he saves her from an injury she receives in the process. After Starling regains some strength, she handcuffs herself to Lecter to trap him and force him to return with her to the FBI. Desperate to escape, Lecter amputates his own hand instead of hurting Starling. Though their relationship is somewhat difficult to read, the pair's interactions with each other are rooted in a bizarre mutual affection. Still, each must be true to their own nature, proving that their romance was never meant to last.

Fun pairing?
see more on Hannibal Lecter
Sweeney Todd and Nellie Lovett have what most would describe as a mutually destructive relationship, and that's putting it lightly. After being banished to Australia by the deceitful Judge Turpin and forced to leave his wife and child behind, Benjamin Barker returns to London under the pseudonym Sweeney Todd. He searches for his wife, Lucy, but finds Nellie Lovett instead. Lovett leads Todd to believe that Lucy has perished, and Todd vows revenge on Turpin, at all costs.
Thus begins the pair's spree. Todd reopens his barber shop above Lovett's pie shop and uses his tools to slay his customers. Though Todd's rage is directed at Turpin, he slices nearly all his patrons as a twisted jab at the aristocracy. He rigs his barber's chair with a mechanism that sends his victims through a trap door when he's done with them. They land in Lovett's boiler room where she bakes them into pies to serve to her customers. As the pair is on the verge of being caught in the act, Todd finally gets his chance to end Turpin. In his haste, however, he takes out a beggar woman who turns out to be his beloved Lucy.
Todd confronts Lovett, who admits that she misled him regarding Lucy's demise because she was in love with him. Todd pretends to forgive Lovett, giving himself the opportunity to throw her into the open oven. As he laments his vengeance that ultimately led to Lucy's demise, Todd is taken out by Toby, a young boy raised by Lovett and who turns out to be the true hero.

Fun pairing?
see more on Sweeney Todd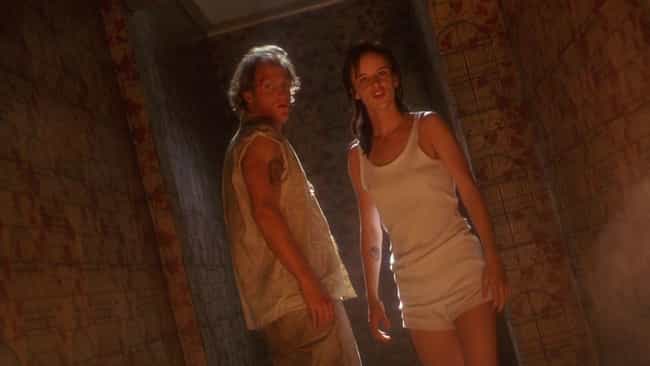 With a movie name like Natural Born Killers, you might expect leading characters Mallory and Mickey Knox are the very definition of bad news. From the pair's first meeting, their shared interest in volatility bonds them together. This sadistic pair initially connects when Mickey makes a delivery to Mallory's house where she lives with her offensive father, disinterested mother, and brother. Mallory's family is the couple's first victims. They submerge her father in water and burn her mother in her bed, but leave Mallory's younger brother alive. They commit to each other in a gruesome ceremony, and their spree begins shortly thereafter.
Throughout the course of the movie, Mallory and Mickey travel along Route 66 through New Mexico, Colorado, and Utah, slaying indiscriminately as they go. They're pursued by a sociopathic policeman, Detective Jack Scagnetti, and an Australian journalist, Wayne Gale. Eventually the pair is captured by police, but that doesn't end their spree. While in prison, the couple continues to end those around them, including Mallory's psychiatrist. Through a riot, Mallory and Mickey escape together, racking up even more victims along the way.
To everyone's horror, Mallory and Mickey go on to live their lives, adding three children to their family.

Fun pairing?
see more on Mallory Knox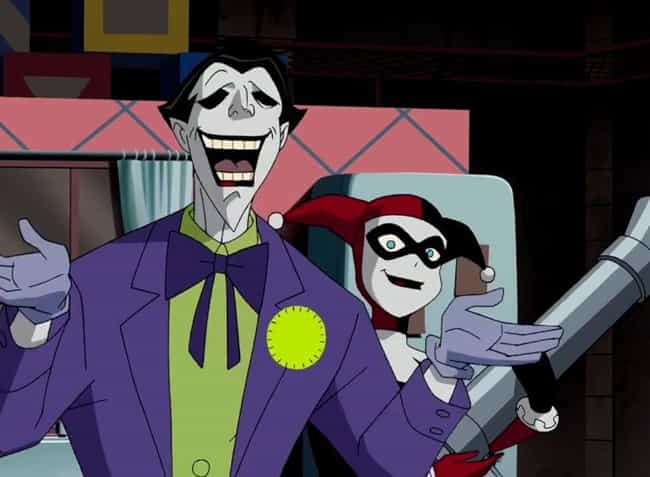 Fans of DC Comics know that the story of Joker and Harley Quinn is no simple tale. Together, the offenders have slain countless people, though Joker often acts as the brains behind the operation.
Before she was the relentless anti-hero fans know and love, Harley Quinn was actually Dr. Harleen Quinzel, a renowned therapist who took on the Joker as her last patient. Joker took Harleen hostage and made her his wife. Through various techniques, Joker transformed Harleen's mind, convincing her that she was in love with him and that his harm was a reflection of his love for her.

Fun pairing?
see more on Joker