Holidays
The Most Sought-After Christmas Toy Every Year Since 2000, Ranked By Ridiculousness

Updated June 14, 2019
9.6k votes
1.4k voters
50.7k views
18 items
List Rules Vote up the silliest toys everyone used to want.
Movies like Jingle All The Way and yearly battles to find the most popular Christmas toys during Black Friday have taught us that people go crazy for crazy gifts. Every holiday season, one toy, gadget, or gizmo tops the list as the most popular. In hindsight, however, after the frenzy has died down, some of these just must-have toys are, well, pretty ridiculous.
Over the years, favorite toys have leaned toward the technical as kids chose the latest digital gadget over a Tickle Me Elmo doll (but see 2003: Hokey Pokey Elmo). Since 2000, popular toys have become more complicated - and costly. But one thing has stayed the same: parents are still storming Walmart and Best Buy the day after Thanksgiving or on Christmas Eve to get their hands on what's hot.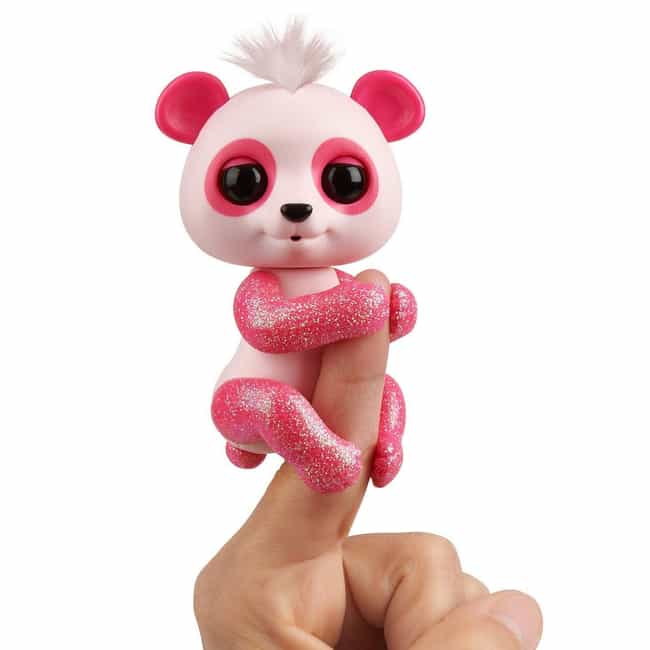 Original Cost: $15 and up
In 2017, shoppers embraced Fingerlings, the cute little toys that embraced them back. The toys, another hit for toy company WowWee, are small plastic animals that wrap around your finger.
They're also robotic and feature more than 40 unique sounds and reactions including singing, blinking, burping, and even farting. Fingerlings have built-in microphones and motion sensors so people can interact with them. As of 2018, the product line features monkeys, sloths, and unicorns, but they all resemble the pygmy marmoset, which is what inspired their creation.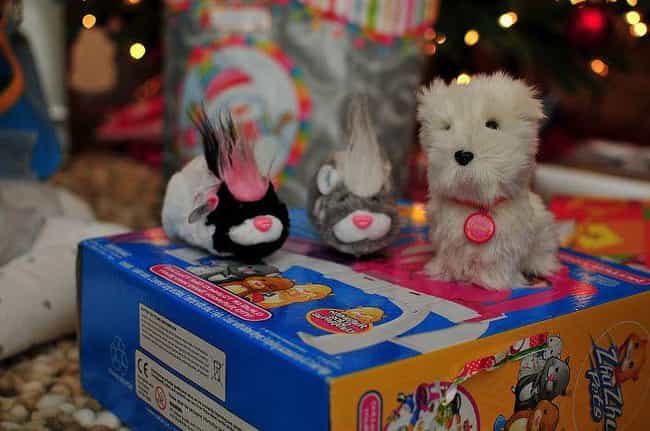 Original Cost: $10
Super-expensive Christmas gifts took a bit of a break in 2009 thanks to the rise in popularity of Zhu Zhu Pets. These small, robotic hamsters were sold as "pets" to children and became popular probably due to their overall cuteness. Stores sold out of them so fast in 2009 that their value shot up considerably, and people bought them online through sites like eBay for more than $40.
They weren't only popular in the United States; Zhu Zhu Pets sold like crazy in the UK as Go Go Pets, and the Chinese market bought them like crazy. Their popularity died down somewhat after they were released, but they remain a collectable and desirable toy for children all over the world.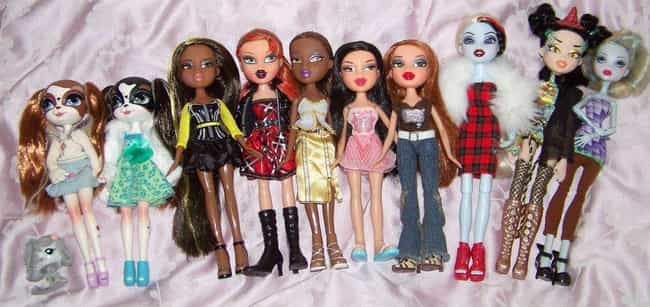 Original Cost: $9.99 to $22.99
Bratz dolls, originally released in 2001, were inexpensive, came with a wide variety of accessories, and quickly became a popular alternative to Mattel's classic line of Barbie Dolls.
Within five years, Bratz captured 40% of the fashion-doll market, making them a contender to take on Mattel, and they continued to gain in popularity. Some critics have said the dolls are too flirtatious looking for young girls, but that didn't stop their rise in the industry and may have contributed to their popularity.
Mattel and MGM Entertainment, maker of the Bratz dolls, also engaged in a long-running legal dispute over copyright infringement, with a federal judge eventually ruling in favor of MGM in 2011.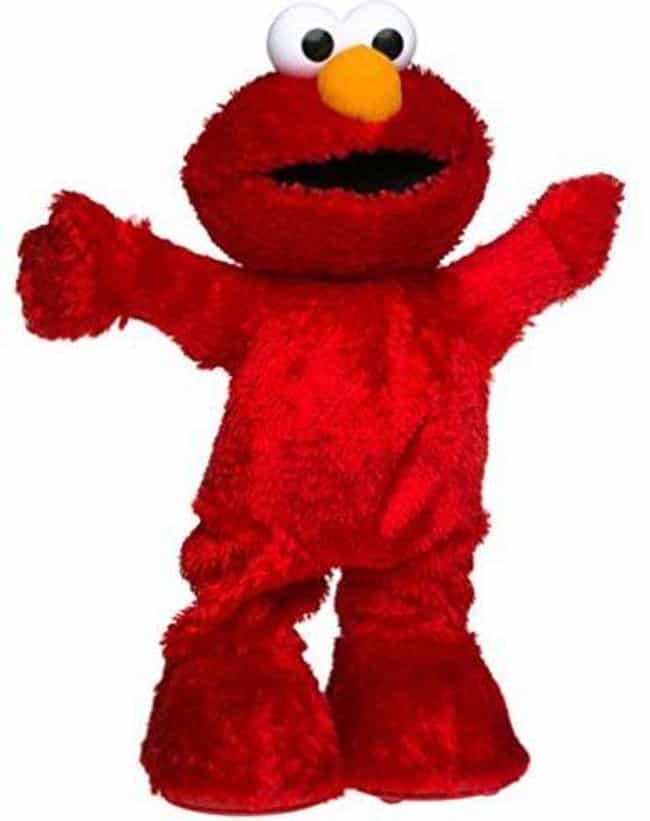 Original Cost: $24.99
The original Tickle-Me-Elmo doll, featuring the plush red giggling Sesame Street character, came out in 1996, and in the following years, variations on the dolls were popular, including Rock & Roll Elmo and Chicken Dance Elmo.
The 2003 version of the doll, Hokey Pokey Elmo, put his right and left hands/feet/paws in and out, then moved them all about, set to the sounds of the classic kids' tune.