Entertainment
The Most Popular TV Shows Of The 1950s

Updated January 6, 2020
1.6k views
16 items
Good television shows aren't always synonymous with popular programming, although there's often overlap. During the 1950s, as the medium of television found its footing, the most-watched shows blended nostalgia, social conformity, and just plain fun.
As a decade characterized by variety shows, Westerns, and early sitcoms, 1950s television introduced viewers to rising stars like Elvis, took them across the country on wagon trains, and placed them into Lucy and Desi's living room. Many of these shows are well known, but there's a host of programs you may never have heard of. Television in the 1950s set the foundation for decades of future programs and its formulas still provide the foundation for a large portion of modern programming.
back to page 1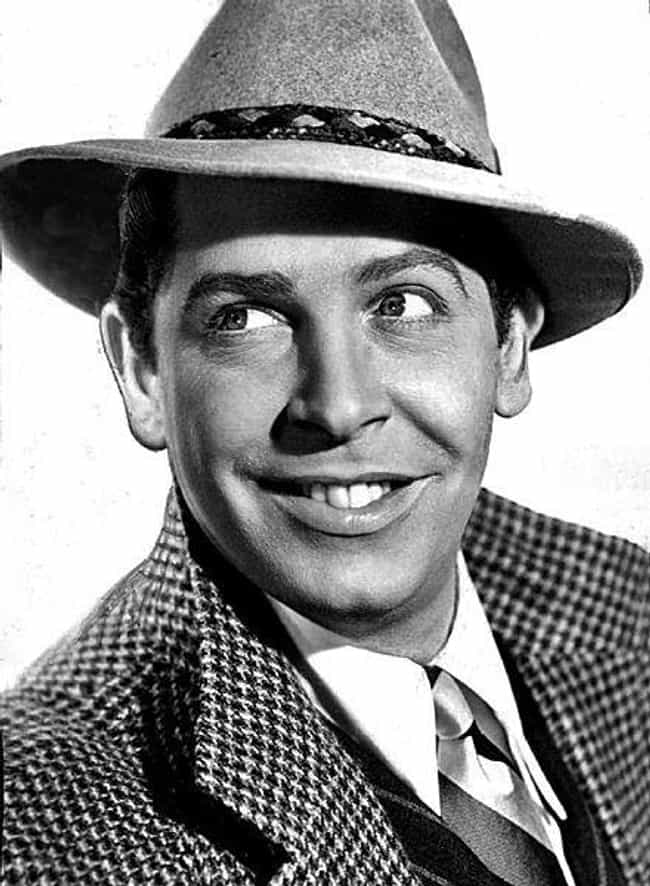 Texaco Star Theater began as a radio series and moved to television in 1948. Hosted by Milton Berle, the show propelled him to stardom, becoming one of the first programs that brought families together to gather around their new TV sets. Berle wore silly costumes, made corny jokes, and called himself "Uncle Miltie," a name he'd continue to use on later shows.
The first variety show on television, Texaco Star Theater began to see its ratings slip as early as 1952. When Texaco pulled its sponsorship, the show became The Buick-Berle Show and ran until 1954. In 1955, it was revived as The Milton Berle Show.
The success of Texaco Star Theater and Berle earned the latter the nickname "Mr. Television," because he was said to have so heavily influenced TV-set sales during the late 1940s and early 1950s. As one of the most popular television programs ever - granted, there was little competition in those early days - Texaco Star Theater set the stage for Toast of the Town, a variety show hosted by Ed Sullivan. In 1955, Toast of the Town became The Ed Sullivan Show.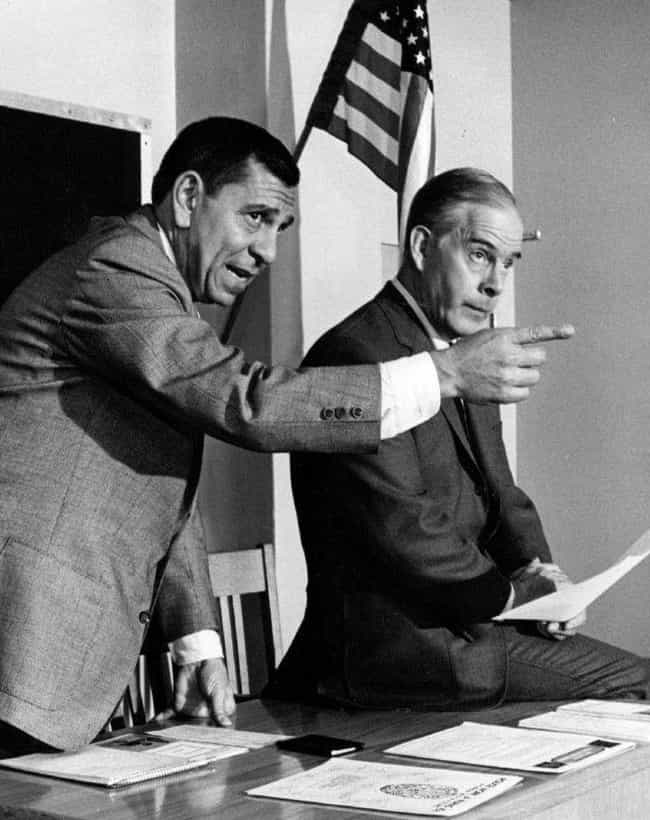 Dragnet, the first television drama to be shot on film, established a template of sorts for later police series. Dragnet aired from January 1952 to 1959 (it was revived again during the 1960s, received the big-screen treatment in the late 1980s, and returned to TV in 2003), giving viewers access to Detective Joe Friday (played by Jack Webb) as he solved cases derived from actual files from the Los Angeles Police Department. Friday was straightforward yet caring - the ideal public servant.
Dragnet's style appealed to audiences, promising at the start of each episode that "the story you are about to see is true; the names have been changed to protect the innocent," while simultaneously giving viewers a glimpse of real police work. In 1953, Dragnet reached No. 2 in the ratings (behind I Love Lucy) and stayed in the top 20 through 1957.
Where to watch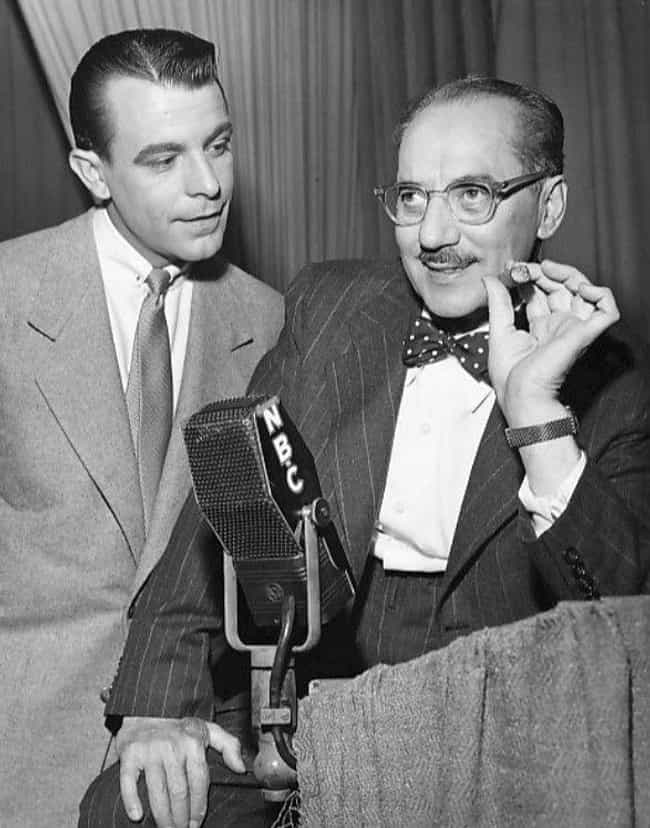 Hosted by Groucho Marx, You Bet Your Life proved to be a successful solo endeavor for the acerbic alumnus of the legendary Marx Brothers. Marx even joked about it, telling his brother Chico, "If it wasn't for you, I would never have realized how much I wanted to work alone."
You Bet Your Life began as a radio show in 1947 but transitioned to television in 1950. Marx was accompanied by announcer George Fenneman as he hosted the quiz show. During weekly episodes, contestants entered into gameplay, most often some sort of "secret word" contest. As Marx interacted with the contestants, he bantered and poked fun, delighting audiences who were much more interested in what the host would do than the actual quiz.
You Bet Your Life ran for 14 years on NBC and, in 1950, Marx won an Emmy for Outstanding TV Personality.
Where to watch

seasons partial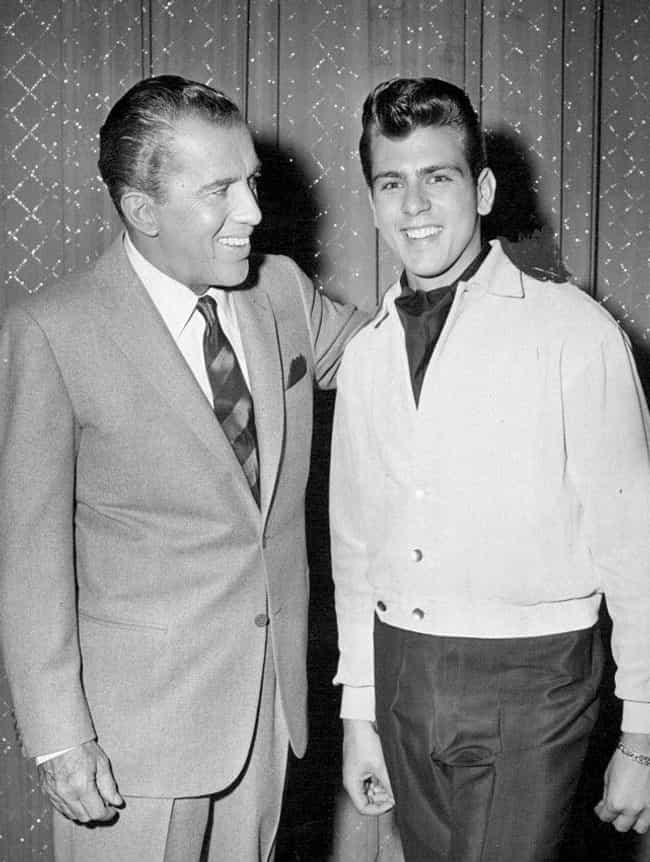 When Toast of the Town premiered in 1948, host Ed Sullivan brought class to Sunday night television. Sullivan hosted Toast of the Town until 1955, when it became The Ed Sullivan Show. With high-profile celebrities and lesser-known performers alike, The Ed Sullivan Show ran until 1970, appealing to viewers of all ages.
Past and future stars like Bob Hope, Eddie Fisher, and the Beatles made their American television debuts on The Ed Sullivan Show, all part of the show's deliberate efforts to diversify demographics and make headlines. Elvis Presley made the first of his three appearances in 1956, telling audiences it was "probably the greatest honor I have ever had in my life." He performed in front of screaming fans, prompting guest host Charles Laughton to comment, "Well, what did someone say? Music hath charms to soothe the savage beast?"
Though Ed Sullivan wasn't on the show for Elvis's first appearance, his presence on screen was generally as entertaining as the show's many guests. Sullivan was known for his mannerisms and unique pronunciations, prompting impressions and parodies for decades to come.