Watchworthy
The Most Popular TV Shows Of The 1960s

Updated December 13, 2019
1.8k views
17 items
If history was judged by the most popular TV shows of the '60s, it would appear Americans were buffoonish caricatures who always enjoyed a good laugh. Clearly, that's not the case, but the fact that the country was going through rough times led television producers to emphasize programming that might help people take their minds off current events. From the escalation of the Vietnam War to the tumult of the Civil Rights Movement and the rise of the counterculture, the country was in the midst of extreme changes - which meant that the '60s were scary for many people. As conservative values and the security of small-town America seemed to be under siege, many embraced shows which continued to reflect these values.
Like the best animated series of the 1960s, much live-action television provided humor and comfort. Shows about small towns and simple people with simple problems were well-loved. Alongside sitcoms, the Western made its last stand for cultural primacy, via not one but several popular series. Many stars who made a name for themselves in the 1950s continued their careers, headlining major shows. Although time and popular attitudes have moved on, many of the most popular '60s shows are still favorites today. Whether laying the groundwork for the shows of today or simply living on through reruns, the television shows of the 1960s hold a distinct place in our history.
Data-driven recommendations based on voting from over 40 million monthly visits to Ranker.
Try the free app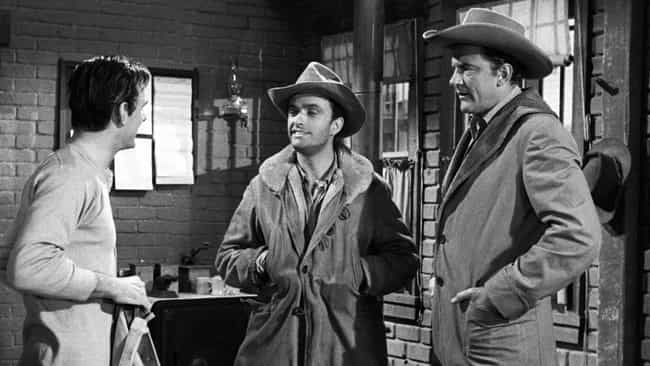 A product of the American obsession with Westerns in the 1950s, Gunsmoke started as a radio drama in 1952 before being adapted to television, premiering on September 10, 1955, on CBS. The story focused on Marshal Matt Dillon (James Arness) and his exploits upholding the law in Dodge City, KS, which is home to characters like Doc Adams (Milburn Stone), Deputy Chester (Dennis Weaver), and saloon girl Kitty (Amanda Blake). The Gunsmoke radio program didn't end with the birth of its television sibling, however; it stayed on the air until 1961.
Gunsmoke became so popular that it stayed on the air for 20 years, accumulating a massive 635 episodes - making it the longest-running scripted television series until The Simpsons took over the title in 2018. The show was on television so long, it began in black and white and ended in color in 1975. Gunsmoke won numerous Emmys and Golden Globes, and prompted the creation of a Best Western category at the Emmys in 1958.
Many consider Gunsmoke the best TV Western ever made. It took an adult approach to life in the Wild West, not shying away from morality and harsh consequences for one's actions. Episodes didn't always end on a happy note or even with the plot resolved. Throughout its run, and even years after its end, Gunsmoke remains the gold standard for Westerns, and one of the most well-known shows to ever appear on American television.
Actors: James Arness, Milburn Stone, Amanda Blake
Premiered: 1955
Where to watch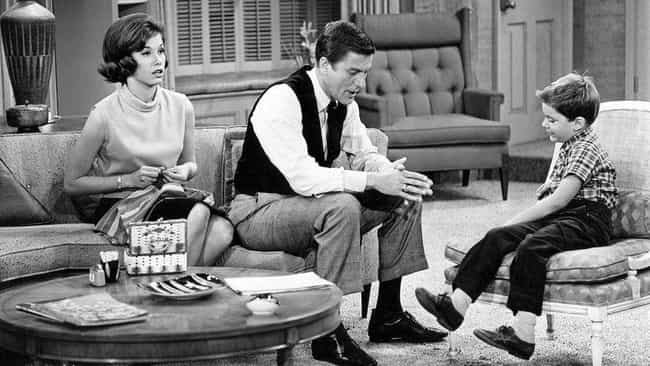 The Dick Van Dyke Show centers around Rob Petrie (Dick Van Dyke) and his time split between his job as a writer on a television show and his family, which consists of wife Laura (Mary Tyler Moore) and son Ritchie (Larry Mathews). Created by Carl Reiner, who worked as a writer on Sid Caesar's Your Show of Shows, The Dick Van Dyke Show gave viewers an inside look behind the scenes of a TV comedy production. The show first aired on October 3, 1961, on CBS, continuing until 1966.
Dick Van Dyke consistently remained among the 10 most popular American shows throughout its run. It won 15 Emmys, for directing and writing, as well as for Tyler Moore and Van Dyke's performances. The show also received awards from the Writers Guild of America and the Golden Globes. Decades later, it still consistently places on TV Guide's "Greatest TV Shows" lists, including being named number 20 on their 2013 list of the 60 Best Series of All Time.
The Dick Van Dyke Show differentiated itself from its rivals by daring to be intelligent. It didn't pander with corny jokes or cliches. Even Tyler Moore decided to break from the traditional television housewife role, wearing capri pants on screen instead of a dress - a perfect fashion move for the modern, forward-looking '60s. The show laid the groundwork for the many other sitcoms that strived to earn laughs from audiences with a more refined sense of humor.
Actors: Dick Van Dyke, Mary Tyler Moore, Rose Marie
Premiered: 1961
Where to watch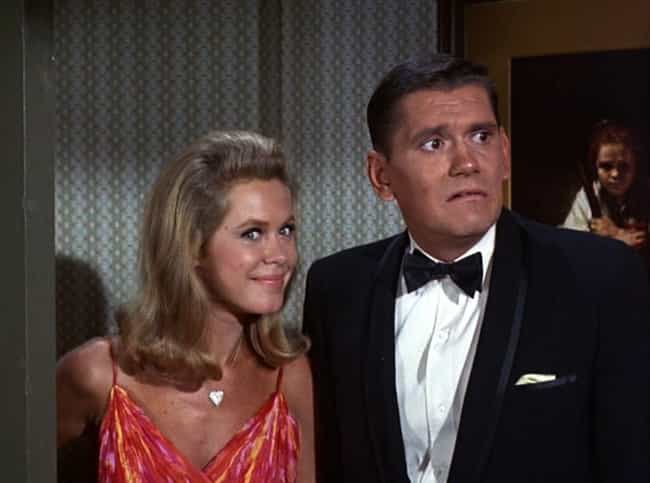 From its first episode on September 17, 1964, Bewitched delighted viewers with the story of Darrin Stephens (Dick York) and his wife, Samantha (Elizabeth Montgomery). The couple are married before Samantha reveals to Darrin that she's a witch with special powers. To keep him happy, she vows not to use her magic or tell anyone else her secret. Unfortunately, she has difficulty resisting the temptation to use her powers when conflicts or troubles present themselves.
Bewitched was a hit from the beginning, becoming the second most popular show of 1964. It remained in the top 20 until 1969 and stayed on television until 1972. It was nominated for numerous Emmys (winning several) and a number of Golden Globes. Bewitched inspired a spinoff based around Samantha's daughter, Tabitha, as well as a 2005 feature film which starred Will Ferrell and Nicole Kidman.
Bewitched made an impact on television history not only because of its clever premise, charismatic leads, and snappy writing. The show has been cited as a milestone for women characters, as Samantha isn't subordinate to her husband and creates a life of her own. Bewitched was also praised for not becoming trapped by its premise; instead of each episode focusing on Samantha's magical abilities, plots focused on everyday conflicts and circumstances to which almost any viewer could relate.
Actors: Elizabeth Montgomery, Dick York, Dick Sargent
Premiered: 1964
Where to watch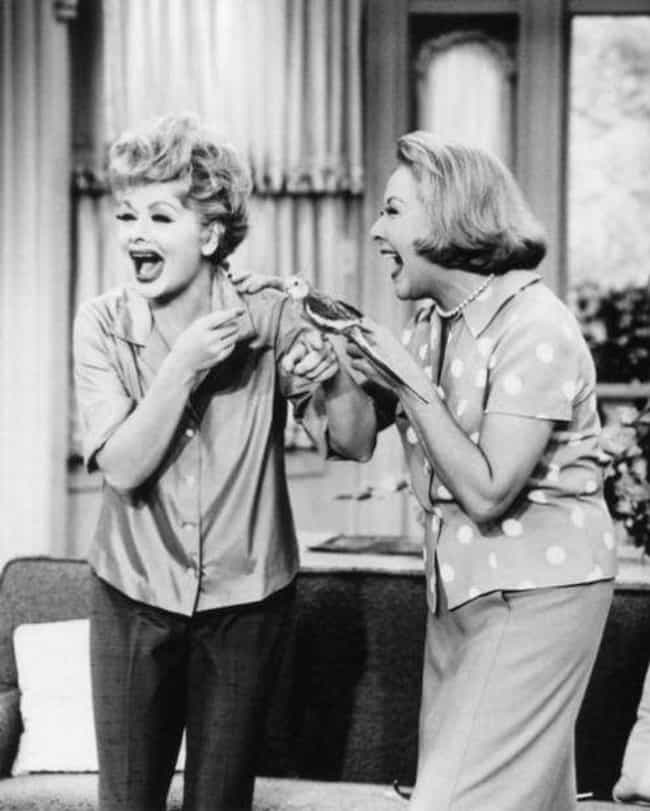 After I Love Lucy ended in 1957 and Lucille Ball divorced Desi Arnaz in 1960, Ball took another crack at creating a television sitcom. The Lucy Show debuted on October 1, 1962, and included Ball's former Lucy costar Vivian Vance. The plot centered around widow Lucy Carmichael and her housemate, the divorced Vivian Bagley (Vance). Living in a house together and dealing with being on their own for the first time brought many comedic mishaps for the two women to tackle each week.
Audiences reaffirmed their love for Ball by tuning in, and the show remained among the 10 most popular shows in America for its entire run. Ball won several Emmys for her performance and was nominated for a Golden Globe. In 1968, the year it went off the air, the show was also nominated for a Golden Globe for Outstanding Writing Achievement in Comedy and Outstanding Comedy Series, among others.
The Lucy Show continued what audiences loved about I Love Lucy but also proved Ball could carry a show without Arnaz. Although the creators thought it better to make Carmichael a widow considering that Ball had recently undergone a public divorce with Arnaz, Bagley became the first divorced woman character on television. The series's girl-power premise anticipated 1970s shows like The Mary Tyler Moore Show and Laverne & Shirley. After Ball sold Desilu Productions (which had also, by the way, helped to get classic 1960s series Star Trek off the ground) and ended The Lucy Show, she quickly returned to television with yet another creation, Here's Lucy.
Actors: Lucille Ball, Gale Gordon, Vivian Vance
Premiered: 1962
Where to watch