Anime Underground
The Most Powerful Weapons In Anime, Ranked By Destructive Force

Updated April 23, 2019
11.4k votes
3.3k voters
104.1k views
15 items
When it comes to the ultimate offensive devices, sheer power is always required. The strongest anime arms and devices pack enough power to not only defeat enemies with ease, but potentially doom everything around them - including those wielding them.
Some devices, like the Bustermarm of Fairy Tail, are impossibly big and can cut through anything. Others, like the Punisher from Trigun, pack incredible power. Then there are the likes of Ea from the Fate series, which literally created - and can end - Earth itself. If you ever find yourself facing a device like these, you'd better hope your opponent doesn't know how to use it.
back to page 1
Sword Of Nunoboko - 'Naruto'
The Sword of Nunoboko is a sword of legend. With the tool in hand, Hagoromo Ōtsutsuki formed Earth by cleaving it out of the ocean. Hagoromo's creation references a fabled device in Shintoism, Amenonuhoko. The gods also used such a blade to form the isles of Japan.
In Naruto, this sword, which resembles a DNA strand, remains the most powerful to appear in the series.
Tsubaki Nakatsukasa - 'Soul Eater'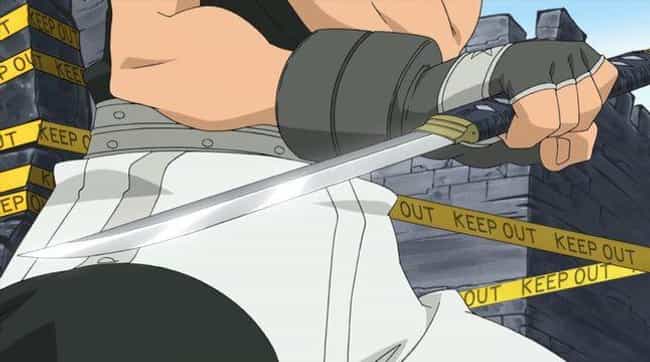 Tsubaki Nakatsukasa is actually a human being, but due to a trait inherited from her collective, she can transform into any device she wants to. Because she literally transforms herself into a sword or a scythe, she can't wield herself - but anyone who does boasts an unparalleled versatility.
They also get the ability to directly communicate with what is usually an inanimate object.
Death Scythe - 'Black Butler'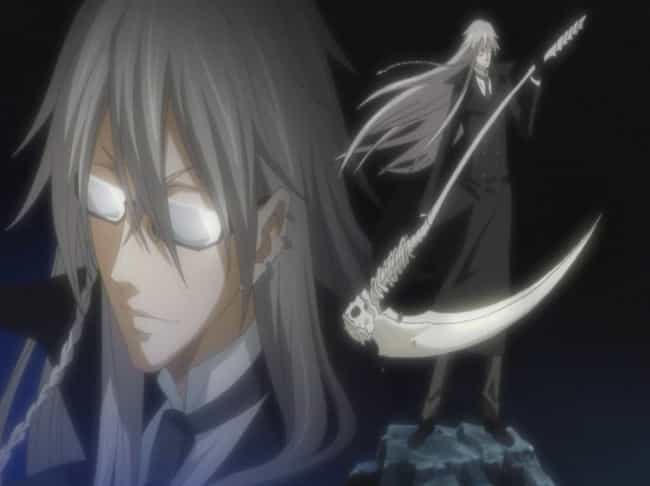 Only Grim Reapers wield such scythes, and they are every bit as powerful as that designation implies. The scythe can be used to view a human's Cinematic Record, which allows Reapers to decide whether or not a person deserves to live. If they decide to slay them, Reapers use the device to sever the connection between the person's soul and their body.
More than merely tools of doom, the Scythes can also be used during a melee. They're powerful enough to cut through anything, including another Grim Reaper. The only thing impervious to their powers is another scythe.
Caster Gun - 'Outlaw Star'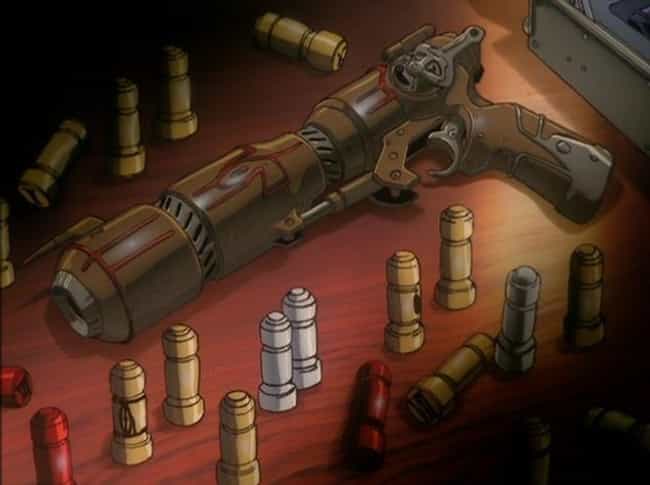 Though they look like useless antiques, Casters are actually quite formidable. These arms use specialized shells containing different kinds of mana spells. Each type of caster shell creates a different effect, ranging from electrocution to the creation of small black holes.
What device can stand up to something with powers like that?