Culture
The Most Realistic Books About Drug Addiction

105 votes
47 voters
1.7k views
10 items
List Rules Vote up the books that accurately describes drug addiction.
Why are we drawn to books and movies about drug addiction? Maybe we want to know that there's a price to pay for something that starts out feeling good and looking cool. But in reality, it's really deadly. Maybe we're drawn to that crazy, unpredictable, wild life in our dreams, but fear it in reality. Maybe we want to see people who are worse off than we are ultimately triumph over their joneses. Because if they can do it, we can, too. Or maybe it's just that the best of these are literature, and we simply love to indulge in great books.
Whatever the reason, check out some of the strangest, most beautiful, most adventurous works on addiction. One thing is certain. You will be moved.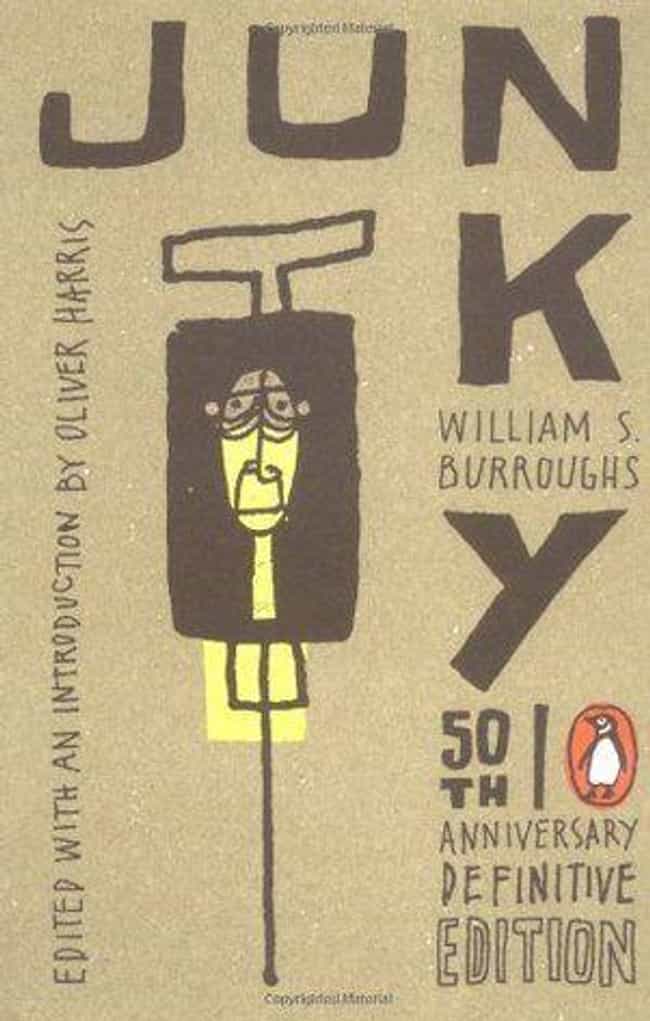 Publishing beat writing became an edgy trend after Jack Kerouac's On The Road became popular. So poet Allen Ginsberg cajoled friend William S. Burroughs into writing a tome about his own addiction. It was turned down multiple times, but once published, it became a grungy, gutsy classic. Simple and cynical, grumblingly beautiful and at times confessionally gross, Junky always felt like a bloody, oozing slice of underbelly righteousness. You'll fall for its restless cretins, uncontrollable creeps and recognize their lies in yourself. That's why it still sells in 2018.
see more on Junkie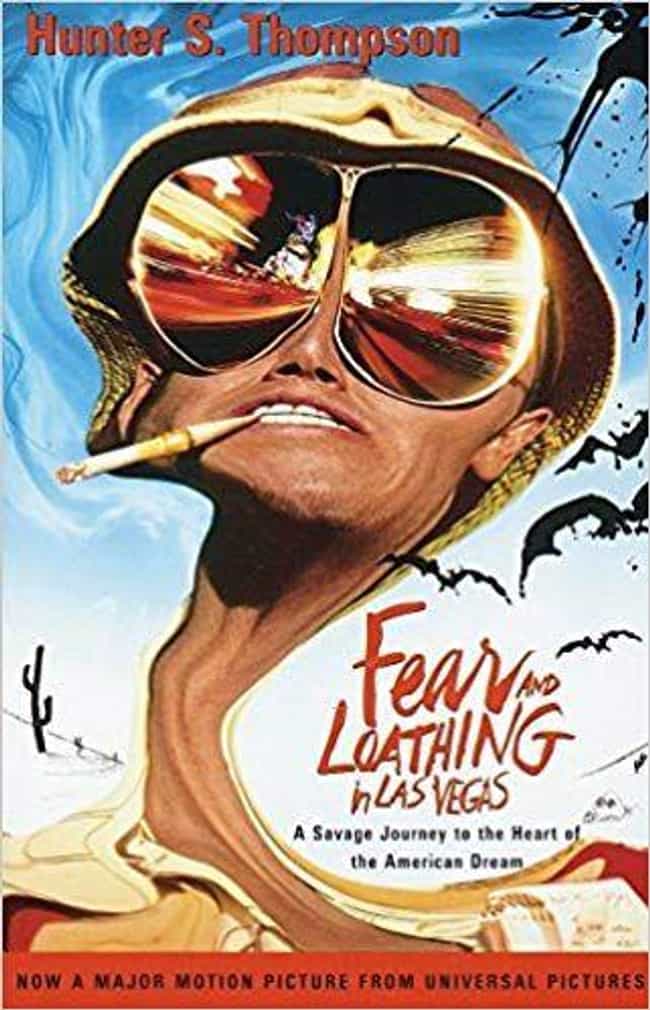 Less a tale of drug addiction than a story of a legendary drug bender, Hunter S. Thompson, the godfather of gonzo journalism, took his addictions to Las Vegas to cover a motorcycle race for Rolling Stone that later became this infamous druggy tome. The opening, in which the author reveals that trunk of their car contains, "two bags of grass, seventy-five pellets of mescaline, five sheets of high-powered blotter acid, a salt shaker half-full of cocaine and a whole galaxy of multicolored uppers, downers, screamers, laughers.... A quart of tequila, a quart of rum, a case of Budweiser, a pint of raw ether and two dozen amyls" sets the tone for what lies ahead. Thompson's drug meltdown at the Circus Circus casino became a warning for generations to come.
see more on Fear and Loathing in Las Vegas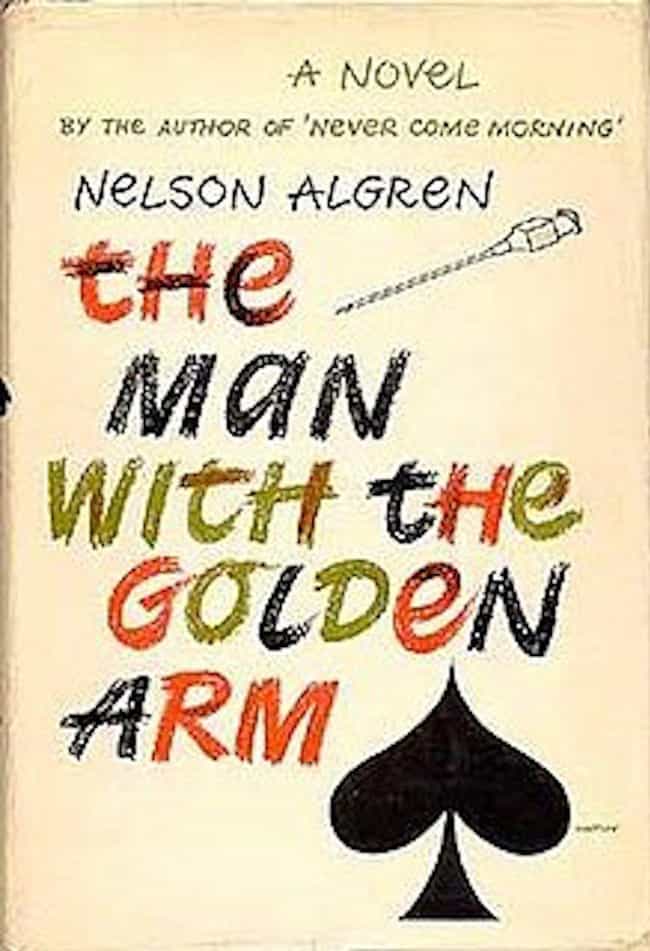 Nelson Algren's classic novel works because his descriptions are as addicting as the morphine that overtakes his main character, Frankie Machine. He's a Pole from the bad side of Chicago with a Purple Heart and a sordid yearning for dope. Algren's Drunkie John is "a hysterical little bundle of possibilities that never come true, a mouth at the end of a whiskey glass." Yet there's love and occasional hope here, too. The New York Times put it best in 1949 when it called the book "morbidly compassionate." A 1955 film starring Frank Sinatra isn't nearly as pure as the novel.
see more on The Man with the Golden Arm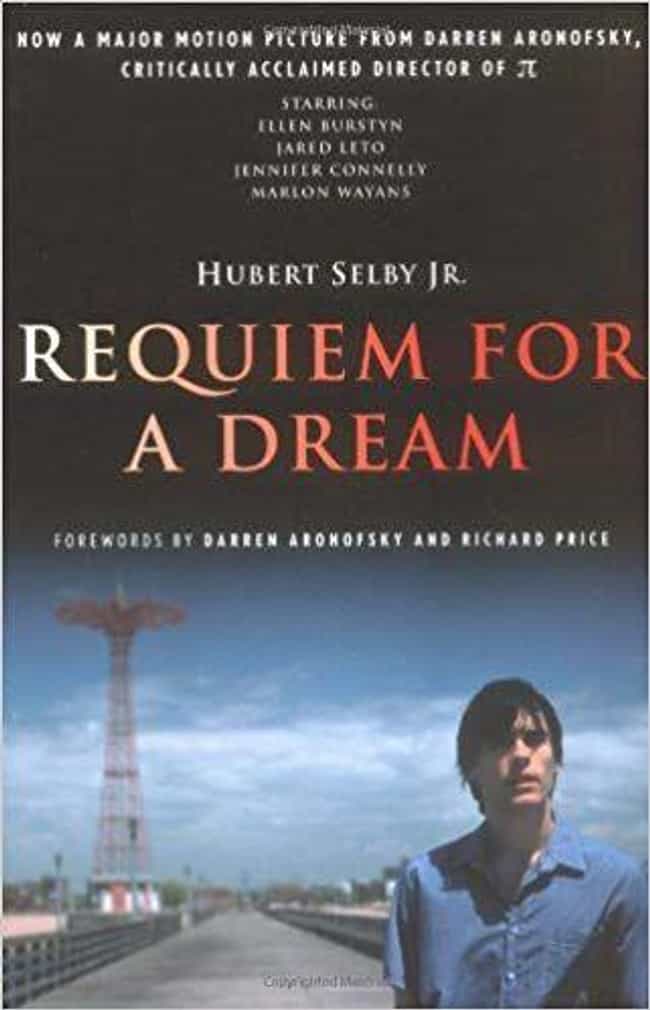 Years ago, I produced a poetry record with Hubert Selby Jr., and he was the sweetest, most giving guy you'd ever want to meet. But in his novels, he could write brutally, starkly and boldly as a deluded, craving serial killer. Set in a swirling, filthy New York City, the words of addiction ring true; Selby himself struggled with addiction after a painful surgery that left him with half a lung. Full of a vampiric lust for drugs, hazy, nighttime violence and crass blame, Requiem For A Dream hits home even before the outside world becomes a threat. The author begins with "Harry locked his mother in a closet." It only gets better from there. The lesson? Be careful what you dream about.