Superheroes

The Most Remembered TV Superhero Cartoons

1.3k views
7 items
Follow
Some superheroes don't just leap from the comics; they sometimes come to life on the TV screen. A few TV producers took advantage of this and made original heroes for TV. Sometimes, they become more lively than heroes on print. TV, while drawing from comics, has always been more dynamic, and some children's memories are shaped more by these shows than anything else. Some shows have become more memorable, not only because they were more dynamic, but probably because reruns gave us no choice. Here are among the most remembered heroes from such shows.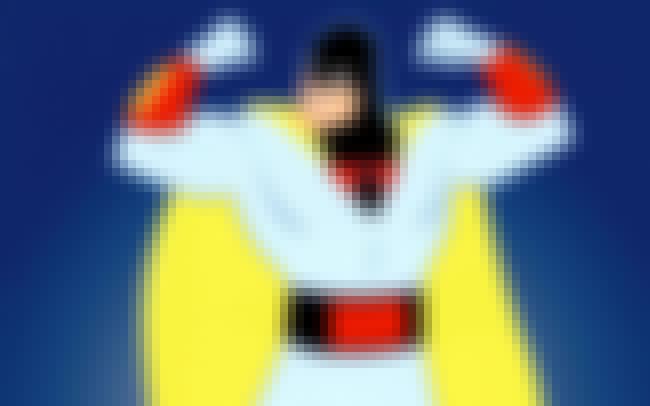 Perhaps the most popular of all is Space Ghost. One of the first TV superheroes introduced by Hanna-Barbera in the 1960s, Space Ghost is a man whose powers are based on power bands wears on his forearms. He has the power of flight and can fire different types of rays from his bracelets. He can also turn invisible and walk through walls. In the 1990s, he was given a more fun treatment as the host of Space Ghost Coast to Coast. He was recently rebooted by DC Comics, and given a very serious story compared to the light-hearted atmosphere of the original cartoons.
Also Ranked
#22 on The Best, Most Fab Cartoons from the 70s
#35 on The Best Hanna-Barbera Cartoons You're Dying to Watch Again
#44 on The Most Unforgettable Hanna-Barbera Characters
see more on Space Ghost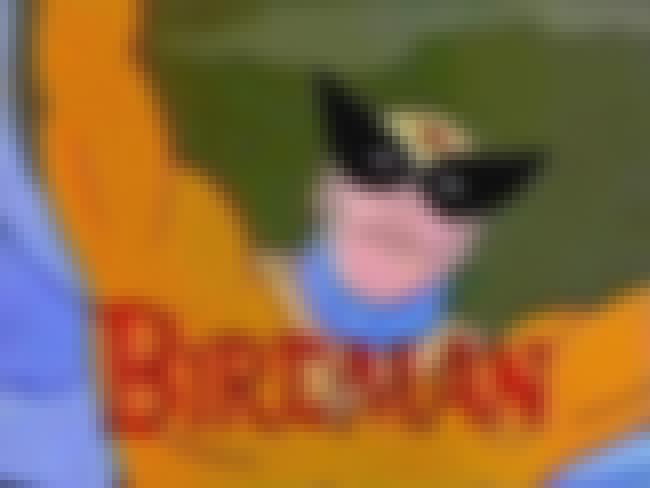 One of the old classic original Hanna Barbera superhero cartoons which reflected the conservative and campy nature of TV superheroics. Birdman was Ray Randall, given superpowers by the sun god Ra. He draws his power from sunlight, and can fly because of bird-like wings in his costume. Aided by his eagle ally Avenger and occasional sidekick Birdboy, Birdman lunges into battle with his trademark "Biiiiiiiird-man" cry. Like Space Ghost, he had become a subject of a parody, starring in his own adult comedy show titled Harvey Birdman: Attorney at Law. A coming movie titled Birdman starring Michael Keaton will have the same treatment.
see more on Birdman and the Galaxy Trio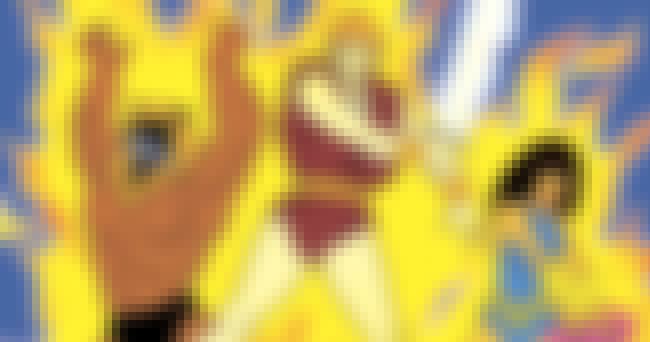 A copy of Conan the Barbarian, Thundarr travels a post-apocalyptic world with his companions, the sorceress Ariel and the burly humanoid creature named Ookla, called a mok. He wields a lightsaber-like weapon called the Sun Sword, and uses it to cut through the devious plans of wizards and madmen alike.
Also Ranked
#36 on The Best, Most Fab Cartoons from the 70s
#81 on The Best Saturday Morning Cartoons for Mid-'80s — '90s Kids
#51 on The Most Unforgettable '80s Cartoons
#48 on The Best Hanna-Barbera Cartoons You're Dying to Watch Again
see more on Thundarr the Barbarian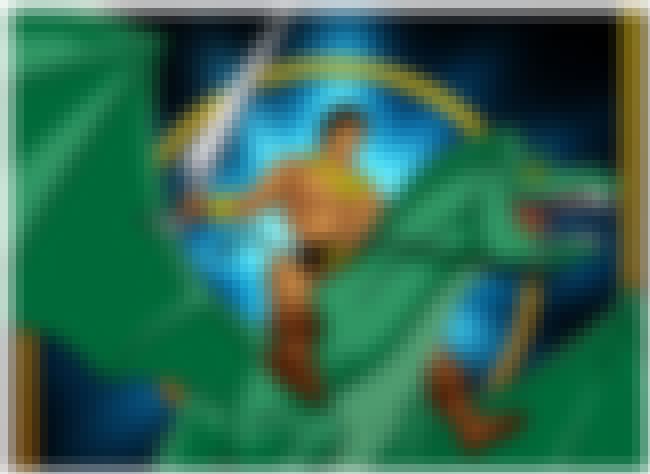 Filmation had a lot of original heroes back then. John Blackstar was a space pilot who crash lands on Sagar and is rescued by the Trobit people. He obtains possession of the Star Sword, one half of a magic sword. The other half is the Power Sword, which is in the possession of a despot named the Overlord who becomes Blackstar's Archenemy. In one sense, he could be considered a prototype for a later more successful Filmation project, He-Man.
see more on Blackstar