Entertainment
The Most Uncomfortable Celebrity Kisses Ever Caught On Camera

Updated January 8, 2020
17.9k votes
4.3k voters
213.6k views
12 items
List Rules Vote up the smooches that make you cover your eyes and feel like you just witnessed something ungainly.
It's an unspoken fact that in the 21st century, most people who are in romantic relationships are, sooner or later, going to compare themselves to the most beautiful celebrity couples they see on magazine covers. But even those celebrity couples are prone to their fair share of awkward moments and slip-ups, leading to several uncomfortable celebrity kisses caught on camera. With all of those red carpet appearances, it's not surprising that there is no shortage of awkward kisses between celebrities.
This list is a compilation of times famous people were caught kissing on camera - only the moments aren't cute. These celeb kisses caught on camera may not even be between some of Hollywood's odd celebrity couples. So, without further ado, here are the most awkward kisses between celebrities to ever grace the stage, screen, or red carpet.
Lindsay Lohan has had an interesting career, to say the least. But to say this brief, drunken kiss with her mother back in 2011 was one of the stranger moments in that career arc would be an understatement. The interaction happened while the two were celebrating Lohan's mother's birthday at a private party in New York, and was shrugged off as being nothing more than an innocent moment between the two. Still, it also doesn't take away from how cringe-worthy it is to look at.
Does this make you uncomfortable?
Madonna is someone who has had more than her fair share of awkward kisses with other celebrities throughout the years. But few are quite as uncomfortable to watch as this kiss with Drake, which happened while the two were performing together at Coachella in 2015. The position of the kiss was strange enough that Drake almost immediately wiped his mouth afterwards.
Does this make you uncomfortable?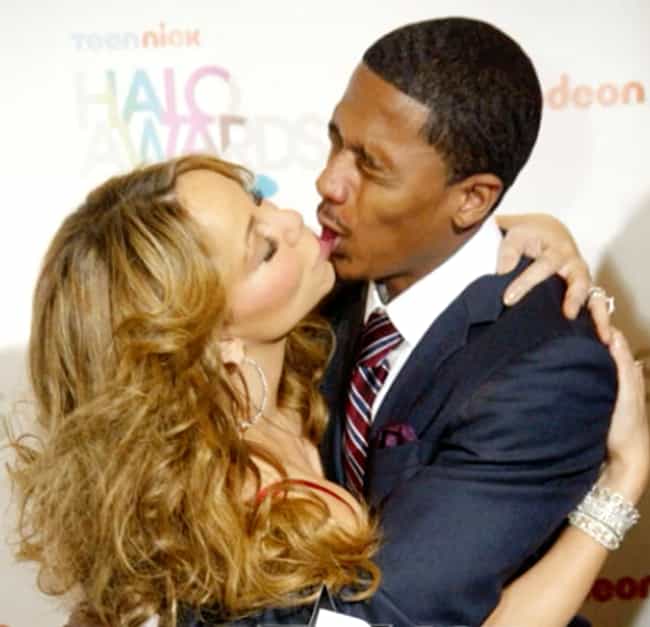 Before Mariah Carey and Nick Cannon divorced in 2016, the two were seen as an all-around happy couple. Their repeated appearances together at the TeenNick Halo Awards only further reinforced that idea. However, their PDA made for the most uncomfortable red carpet kisses, especially the one in 2009.
Does this make you uncomfortable?
During the 2003 VMAs, Madonna shared an extremely awkward kiss with Britney Spears. Then, she proceeded to just move forward to have another, equally uncomfortable kiss with Christina Aguilera. If the three singers were hoping to create an unforgettable moment, they certainly achieved that.
Does this make you uncomfortable?