Teen TV

Things That Happen In High School Teen Dramas That Never Happen In Real Life

4.3k votes
682 voters
31.6k views
17 items
List Rules Vote up the most ridiculous things adult writers assume teens get up to.
Cheerleading squads, love triangles turned octagons, 30-year-old actors sporting backpacks: who doesn't love unrealistic high school TV shows? High school can be a pretty dramatic place in real life, but the writers of these teen shows have taken some (absurd) liberties for the sake of entertainment.
When it comes to unrealistic teen dramas set in high school, you have plenty of binge-worthy options to choose from. Want over-the-top depictions of massive, booze-drenched parties? Try The O.C. Do you love the catty remarks of HBICs? Put on an episode of Riverdale, where the razor-sharp banter is actually the most relatable aspect of the whole thing. And then there are the bizarre takes on school itself. Did anyone actually have constant free periods like the kids do on 13 Reasons Why?
While the hallways and lockers might have you feeling nostalgic for your own alma mater, some of the plotlines will make you laugh, because they're the least high school things on TV. From the cheesy to the weird, these tropes can be found in classic teen sitcoms and dramas as well as shows on the air today. Read on for the least realistic things in high school dramas.
Everything About The School Dances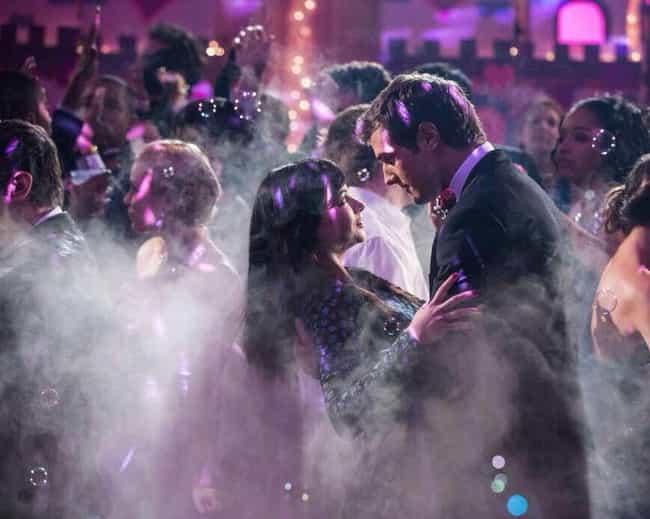 The gym did not look that good. People were not dancing like that. Everybody's parents did not also attend the dance to relive their high school glory days or to "chaperone." Nobody spiked a public punch bowl. Nobody gave a dramatic speech. There wasn't a murderous vampire roaming the unlit hallways. Prom was pretty boring.

Would this never actually happen?
Massive Outdoor Parties With Underage Drinking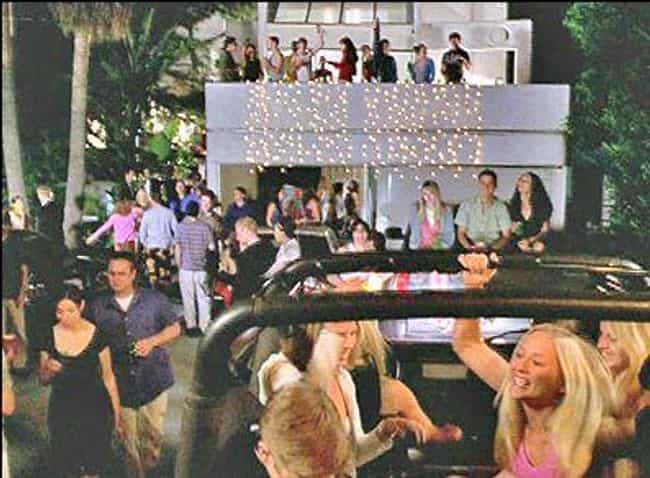 Lets be real, if you were drinking in high school, you were sipping on a water bottle of vodka stolen from your parents and you were doing it with maybe 10 people in a dingy unfinished basement. You WEREN'T throwing wild parties with hundreds of minors at your dad's not-at-all secluded beach house, a la Nathan Scott of One Tree Hill or Holly Fischer of The O.C.
Extra ridiculousness points awarded if the kids hand out flyers for said party.

Would this never actually happen?
Cool Rec Rooms Where You Can Just Hang Out
Most high school kids looking to hang can maybe find a corner by the staircase to huddle into for a second before being knocked into by a group of people running in the hallway. But the Riverdale kids get to casually investigate murder from the comfort of their very own game room, complete with vending machines, couches, and an air hockey table.
Other chill hang out areas you might spot in rich TV schools include courtyards, terraces, fountains, and gardens.

Would this never actually happen?
Sure, the clothes symbolize the character and the character's social status/$$$$. And maybe in the case of Beverly Hills High, a level of designer clothing is realistic. But for everywhere else: where are all these middle class teen girls getting these perfectly accessorized ensembles they wear to school every day, and who is doing their hair? Where are the yoga pants and ratty T-shirts?

Would this never actually happen?