Total Nerd
Vintage Ghostbusters Toys That Are Worth A Scary Amount Now

Updated February 14, 2020
1.4k views
13 items
Who you gonna call when you want some vintage Ghostbusters toys? Well, you probably shouldn't call anyone. You really just need to log onto eBay and see what collectors have available for sale. As one of the most enduring film franchises of all time, there's still a high demand for rare and vintage Ghostbusters toys. Whether they're mint in the box or out and about, people will pay top dollar to regain a little part of their lost childhoods
While there were various Ghostbusters sets released throughout the years, it's worth noting that most of the more valuable toys tend to hail from the mid-1980s (around the time the first Ghostbusters film was released). Sure, there are a few figures from later lines that can still fetch a decent price, but vintage Ghostbusters are definitely more treasured.
Here you'll find an array of the most valuable and the most expensive Ghostbusters toys that were ever sold, as well as how much each set and figure went for. Who knows, maybe this list is enough to convince you to go through all those old boxes of toys that are currently collecting dust in your attic. After all, you never know when you may be sitting on a valuable toy fortune.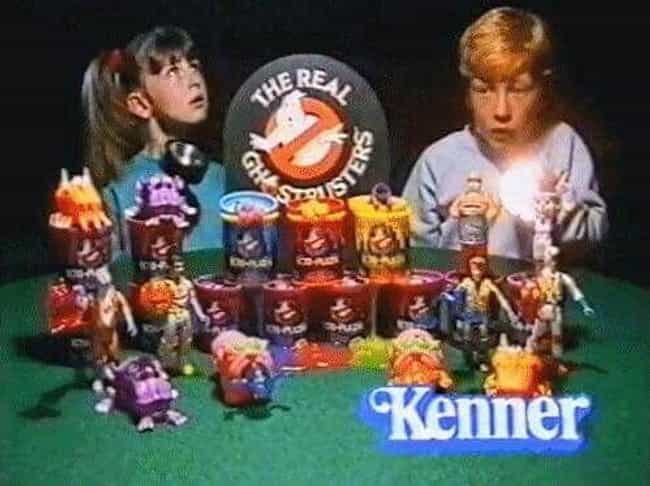 Sold for: $2,000.00
Year Released: 1986
Easily one of the most sought-after Ghostbusters collectibles, Kenner released this unique play gel in 1986. This complete lot came with blue, pink, and yellow cans of gel, all of which were in various conditions. Despite a small crack on one of the lids, this lot still sold for $2,000, making it one of the most valuable Ghostbusters collectibles in recent memory.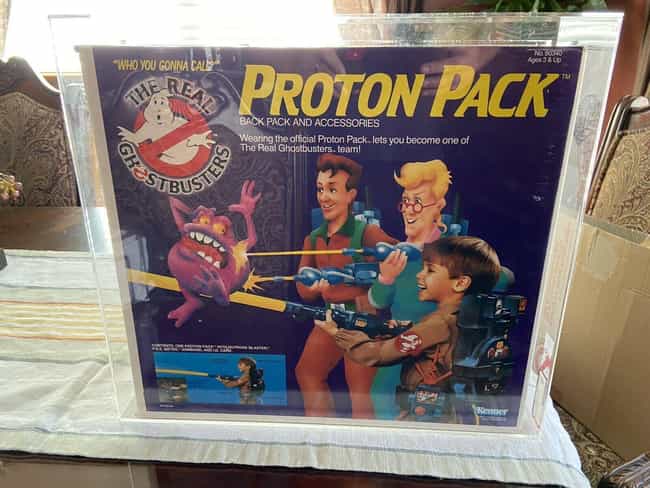 Sold For: $1,099.99
Year Released: 1984
In 1984, kids could gear up with their favorite cartoon pals with this proton pack featuring a backpack and other fun accessories. This toy sold in 2020 for over $1,000. It came in mint condition, still in the box, which is why the seller was able to command such a high price. Proton packs by themselves typically only hit the $50 mark. So finding one MIB (mint in box) is definitely a treasure.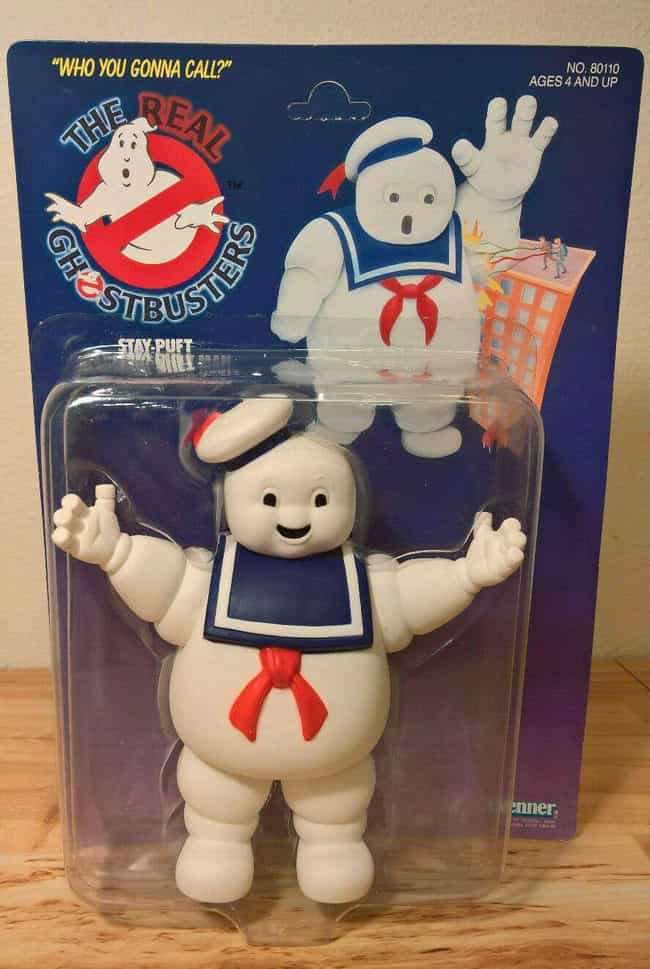 3
Stay Puft Marshmallow Man
Sold for: $1,001.00
Year Released: 1986
This vintage first edition Stay Puft Marshmallow Man sold for over $1,000. It was produced in 1986 and is noteworthy for its original purple packaging with white text. As a first release, this one's definitely rarer than most. Even more impressive than the figure was the box itself, which was in perfect condition. Even the bubble has remained clear over the last three decades.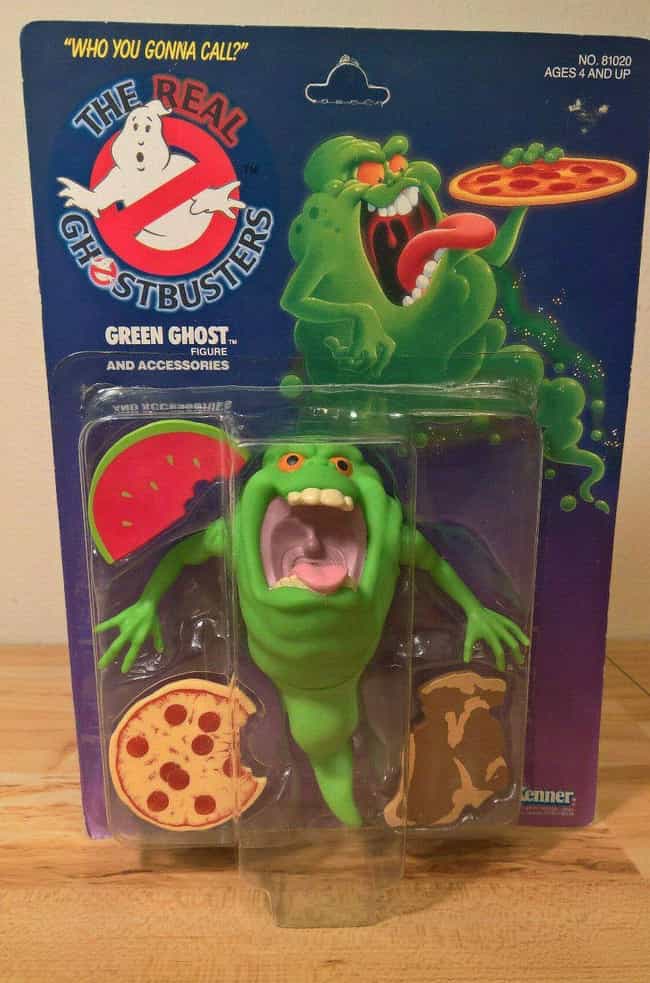 4
Green Ghost Slimer 1st Edition
Sold for: $710.00
Year Released: 1986
This Slimer toy sold for over $700 because it's a first edition and still in such great condition. Complete with his half-eaten pizza, this particular toy features the original purple background with white text. There's some wear and tear around the peg hole, but that obviously didn't deter buyers.