Total Nerd
The Most Valuable Troll Dolls Of All Time

Let's take a trip down memory lane, through the world of Troll dolls, to see if you might have any valuable versions of the toys buried away. The quirky creatures, with funky hair that often stands straight up, originated in 1959 when Danish woodcarver Thomas Dam couldn't afford to purchase his daughter a Christmas gift, so he instead carved her a Troll figurine out of wood. And so began the Troll doll craze, which in its early days included companies Dam Things, Scandinavia House, and Uneeda (Wishnik) popping up in hopes of banking on the trend. Later on, Russ would follow suit, with modern versions of Dam's original predecessors.
The collectibles subsequently became a popular choice in the world of toys - and some are now worth a lot of money. Not all Trolls are going to make one rich, of course, with vintage Trolls bringing in the most cash. However, if you have kept them in either pristine condition or their original packaging, the amount of cash they could rake in may come as a surprise. It's important to note that not all Trolls are created equal, with a variety of spins made on their designs - from animalistic figurines to the widely popular dolls with wild-colored hair that often first come to mind.
Here is a rundown of the most expensive Troll dolls around, which could land you a pretty penny should you decide to put them on the market.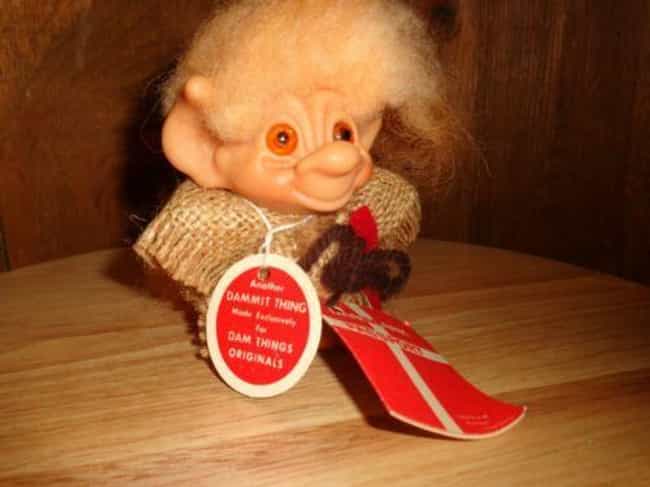 Dam Tailed Troll With Original Tags & Outfit - $687
Why It's Worth So Much: Hilariously enough, the original Troll dolls were referred to as "Dammit Dolls." They were named after the artist who made them a must-have among collectors and children alike, Thomas Dam. The smaller versions of figurines are rare, and since this '60s version comes in at just 3 inches tall, its value is greater than larger varieties of its kind. The attached original tag increases its value.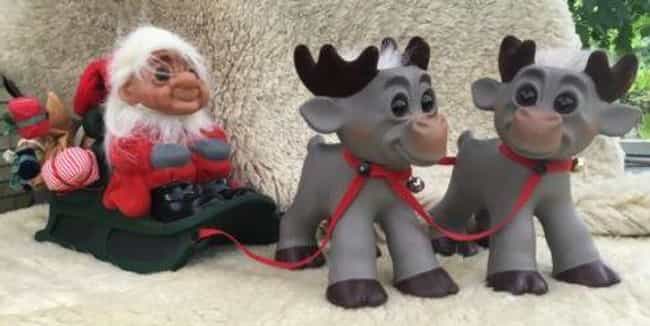 Dam Christmas Troll With Reindeer - $595
Why It's Worth So Much: The Dam vintage Christmas Troll doll comes complete with a sleigh and two reindeer. The reindeer help to make this adorable collectible valuable, because animals as a whole are often worth more in Troll land. The seller described the condition of the toy as having "no stains or marks" and "absolutely perfect."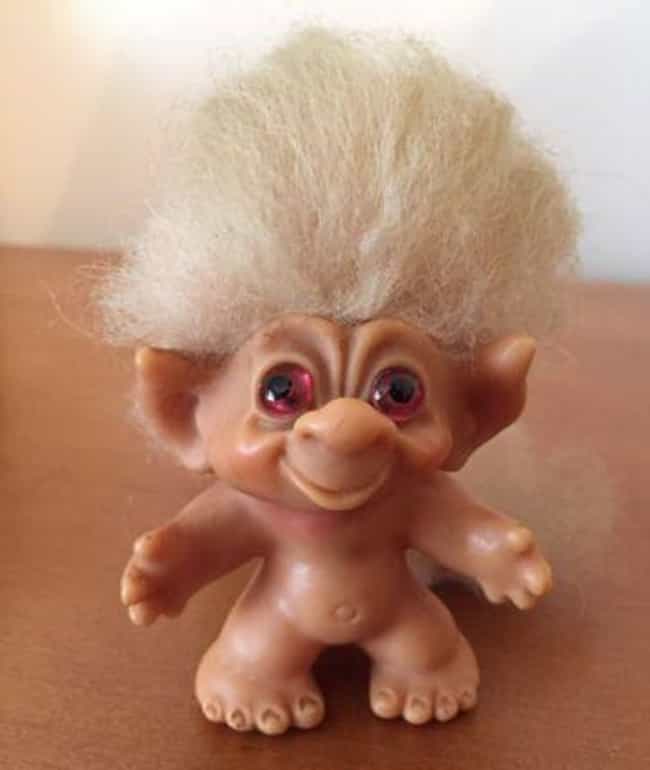 Dam Tailed Troll With Pink Eyes - $523.99
Why It's Worth So Much: This Dam Tailed Troll is another product of the '60s. A rare find, it boasts white hair with pink eyes. Both the size of this Troll - which stands 3 inches tall - and its pink eyes add to its desirability and high price tag. Even without clothes, this gem still garnered several hundred dollars.