Movie Quotes
Mother's Day Movie Quotes

42 votes
39 voters
1.4k views
Mother's Day movie quotes tell four interconnected stories of how various families come together prior to the Mother's Day holiday. The comedy movie was written by Tom Hines, Anya Kochoff Romano and Matt Walker. Garry Marshall directed Mother's Day, which opened in theaters on April 29, 2016.
In Mother's Day, Sandy (Jennifer Aniston) is a single mother of two boys and struggles to balance being a single mother with dealing with the recent remarriage of her ex, Henry (Timothy Olyphant), to a much younger woman (Shay Mitchell), while also trying to live her own life. Sandy meets with successful writer and businesswoman Miranda (Julia Roberts) who explains that she put her career ahead of having any children. In a chance meeting at the market, Sandy meets Bradley (Jason Sudeikis), who is also a single parent and has two girls.
Meanwhile, Sandy's friend Jesse (Kate Hudson) doesn't see her family enough and is surprised when her parents (Margo Martindale and Robert Pine) arrive unexpectedly. Jesse is also friends with Kristin (Britt Robertson), who was put up for adoption as a baby. Jesse urges Kristin to find her biological mother, something that Kristin does as she heads to a book signing to introduce herself to mother Miranda.
Mother's Day
hit theaters just in time for the 2016 holiday when it opened alongside the likes of
Keanu
,
A Hologram for the King
,
Tale of Tales
and
The Huntsman: Winter's War
.
Sandy's Ex Just Got Remarried
Sandy: Hey, you know no junk food for breakfast!
Peter: But dad lets us!
Sandy: He also lets you go to school without any underwear.
Charlie: It's called free-balling, mom!
...
Jesse: Sandy's ex just got remarried to like a 12 year old.
...
Tina: Tweet at me if you want to check in.
Sandy: Did she just say, 'Tweet at me?'
Sandy is a great mom but dealing with two sons, an ex who just married a much-younger woman and the latest social media slang is becoming overwhelming. Sandy needs a change, and fast.
Should this be higher or lower?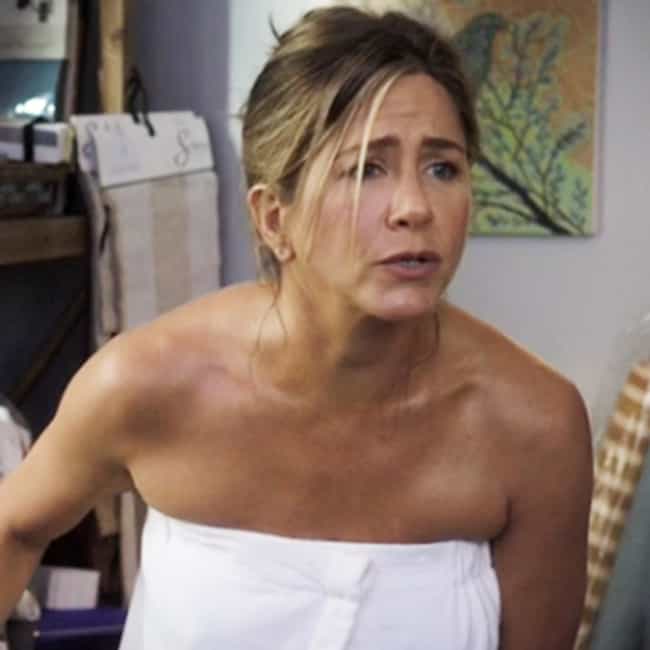 Do You Want Us to Call Her Mom Too?
Sandy: This is so exciting, your first sleepover with dad.
Charlie: Do you want us to call her mom too?
Sandy: No! No! Absolutely not! I would say ma'am is good.
When Sandy is dropping her sons off for a sleepover with their father and his new wife, son Charlie asks what they should call their new stepmother. Sandy has some advice, but perhaps it's a wee bit biased.

Should this be higher or lower?
He Blew Another Man's Whistle
Bradley: Yellow card?! Are you?!
Kimberly: Oh, he blew another man's whistle. Baby, you better go. You're going to get hurt.
When the soccer referee gives Bradley a yellow card for his outburst, Brady reacts by grabbing the ref's whistle and blowing it on him. Kimberly knows this is not going to end well and urges the children to flee before they become collateral damage.
Should this be higher or lower?
Price Check on Organic Tampons
Rachell: Did you go to the supermarket?
Bradley: What do we need?
Rachell: Juice, eggs, and tampons
Bradley: What was that?
Rachell: Tampons
Bradley: I'm just going to write T. I'll know what that means.
...
Cashier: I need a price check on organic tampons.
Bradley: No, that's not necessary.
Sandy: Daughter?
Bradley: Yeah, two
Sandy: Same boat, two sons
Bradley: Was nice meeting you, Sandy with two sons.
Being
a single dad
is tough for Bradley, something that is further complicated when teen daughter Rachell asks him to buy tampons. On the bright side, Bradley does meet Sandy at the market and the two quickly find something in common.
Should this be higher or lower?