Extreme Sports
Everything You Didn't Know About Motocross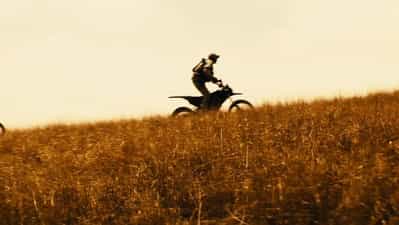 Motocross is one of the fastest-paced and most exciting sports to ever hit American soil. While it's breathtaking to watch someone break motocross world records at the X Games, there's also an astonishing amount of motocross history condensed into a single century that deals with WWII, dirt bike racing in Southern California, and the need for speed.
The sport began in Europe, and "motocross" was formed as a portmanteau of the French word for motorcycle, "motocyclette," and the phrase "cross country."
Even though sports like motocross and supermoto are multimillion-dollar industries, they're still growing by adding women motocross riders and making their way into the mainstream on television and in films like Bennett's War. In this 2019 movie, which opens August 30, after leading man Marshall Bennett (Michael Roark) survives an IED explosion, he is discharged from the Army Ranger Motorcycle Unit and told he has to give up his future as a racer. With his family's stability and happiness on the line, Bennett must make a decision that could have dire consequences.
Even though this high-octane sport has been around since the beginning of the 20th century, it's still evolving, with the Lucas Oil Pro Motocross Championship, sanctioned by AMA Pro Racing, as the US series to watch to keep an eye on all the latest top racers. Who knows what motocross will look like in a few more years?
Motocross Began In Great Britain In The 1920s With Off-Road Races Known As 'Scrambles'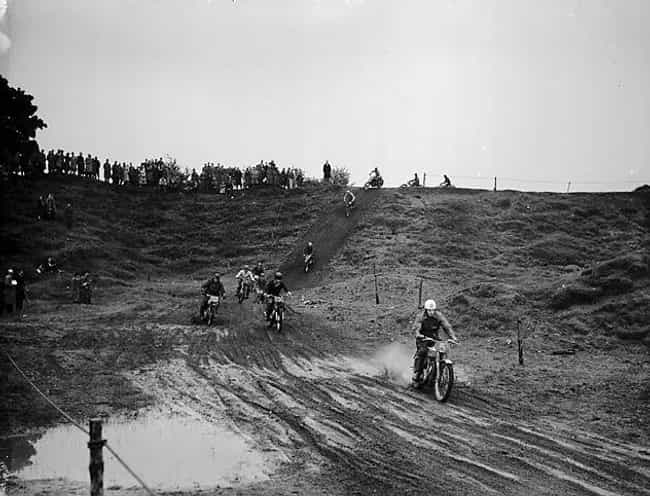 Even though modern riders think of motocross as a uniquely American sport, it got its start in England in the early 20th century. One of the earliest recorded time trials was called the Scott Trial, named after the designer of the Scott motorcycle, Angus Scott.
Initial courses used the unfriendly Northern English topography, and depending on the year, riders traversed everything from the rocky, uneven ground to wetlands full of peat and moss. In 1920, a motorcycle club decided to host a similar event based only on speed rather than any other set of scoring.
Riders were on board with this idea, but England's Auto Cycle Union said the event couldn't technically be a trial since there weren't any rules beyond "go fast." Rather than scrap the idea, the organizers simply referred to the event as a "scramble."
Motocross Bikes Are Built For Speed, So They Are Stripped Down As Much As Possible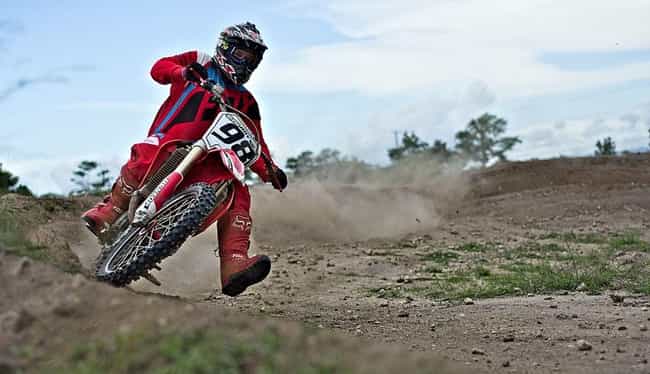 The major through line from the scrambles of the 1920s to the motocross events of today is the necessity for speed. While engine power is important, a major determining factor for how fast a bike will go is weight. To put it bluntly, if a bike is covered with bulky and nonessential parts, it won't win a race against a bike that's stripped to the bone.
Aside from being bikes made from nothing but necessities, scramblers were given taller suspensions and outfitted with bumpy tires and high exhaust pipes. The tanks were also smaller than normal, which wasn't a huge deal, because the bikes weren't being ridden long distances.
Six Motocross Events Are Part Of The Summer X Games - And The Sport Is Part Of The Winter Version Too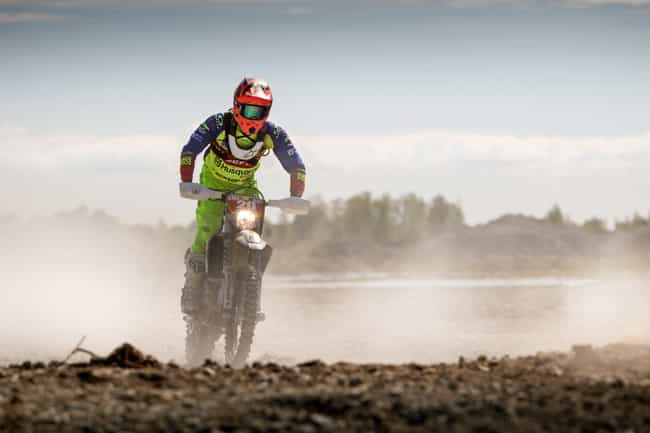 While motocross riders of the early 20th century had to put together their own scrambles, modern riders have a glut of competitions where they can flex their muscles, whether they're riding a two- or a four-stroke bike. Today, motocross is one of the hottest sports at the X Games, with summer and winter versions of the race. The summer X Games includes six Moto X events: flat track, best whip, freestyle, quarterpipe, best trick, and step up.

In 2017, a version of motocross appeared at the Winter X Games featuring scrambler-style bikes with snowmobile tracks replacing the rear wheels and skis replacing the front wheels. Some of the most fun that can be had on a motocross bike comes from the fact that it's highly modifiable.
Motocross Bikes Are Not Legal To Ride On The Street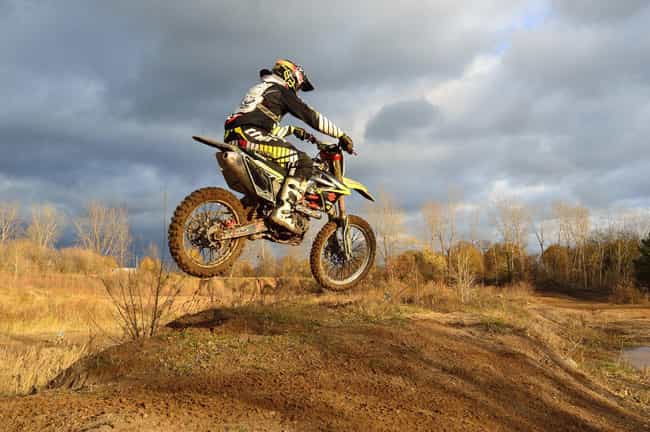 Motocross bikes are built purely for speed, but taking one out on the open road isn't going to fly with police. In order to get an off-road bike ready for the street, a lot of work has to be put into it, turning it into something that wouldn't work on a track.
When bringing a bike up to code, a rider has to make it meet the federal minimum requirement for on-road motorcycles. This could mean anything from upgrading the electrical system to adding a headlight, tail and brake lights, and even mirrors. Essentially, to get an off-road bike ready for the road, it has to be turned into a completely different monster.