Culture
What Happens When Idiots Try To Drive RVs In Places RVs Can't Drive

Updated June 14, 2019
746 votes
168 voters
8.1k views
24 items
List Rules Upvote the RVs that henceforth will be called struggle buses.
If you're the proud owner of an RV, motorhome, or camper of any sort, then you've come to the right place for advice on how to avoid RV issues. Here you'll find a collection of funny RV photos and videos that prove why the safe route is the best one when it comes to driving your ludicrously large home on wheels. As you'll see from the out of place motorhomes in the following pictures, your camper may or may not have limits that you should abide by.
So the next time you find yourself asking "What's the worst that could happen?" in conjunction with your camper, check out these funny RV pictures and motorhome fails. These bad boys are not only here to give you a good laugh, they'll also serve as a handy guide to showing you exactly how wrong things can go.
So come on in and join these wrecked, stuck, and out of place motorhomes who we can guarantee are having a worse day than you are.
RV Fails: Behold Your King
Optimism: Not Always The Best Policy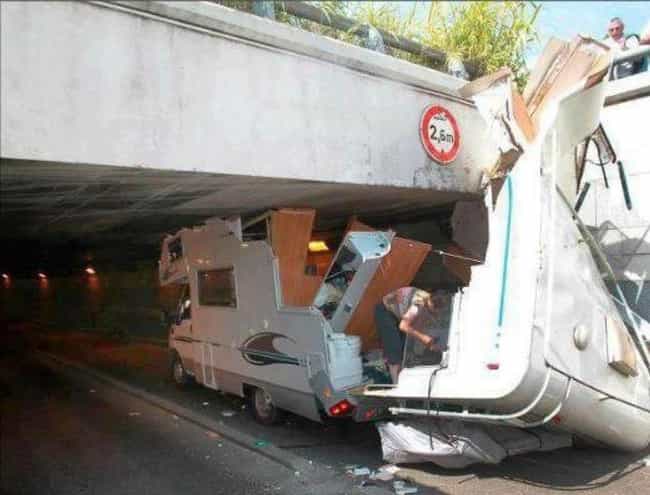 No Naps Allowed In The Road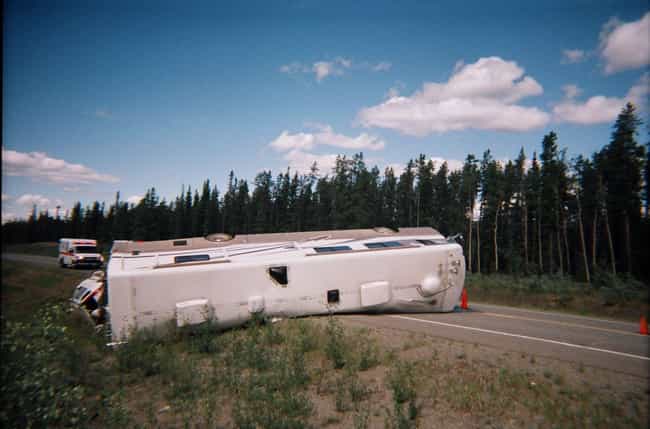 Why Off-Roading May Not Be The Best Option