Entertainment
13 Times Movie Characters Summed Up Their Story With A Climactic Essay Or School Presentation

Updated November 4, 2019
121 votes
30 voters
13 items
List Rules Vote up the essays and presentations that you think deserve a passing grade.
Even the very best teen movies sometimes rely on cliches. One of the most common is the Big Moment, in which a character gives a presentation, makes a speech, or writes an essay that overtly sums up the emotional journey we've just spent two hours watching them take.
Such scenes are tricky to pull off. When done right, they reveal how much the protagonist has grown over the course of the story. This can send viewers away feeling satisfied. Done poorly, these moments just feel repetitious, like they're beating us over the head with something that should be obvious to anyone who wasn't asleep during the film.
The Big Moment can come in a variety of forms. Sometimes it's done via a school presentation, such as a report in front of the class or a graduation speech. Other times, the character is writing an essay for a college application and uses the story's events as their subject. A few movies find original twists to put on the trope. Regardless of how it's presented, hammering home the theme with a climactic exposition dump has been done many times in film.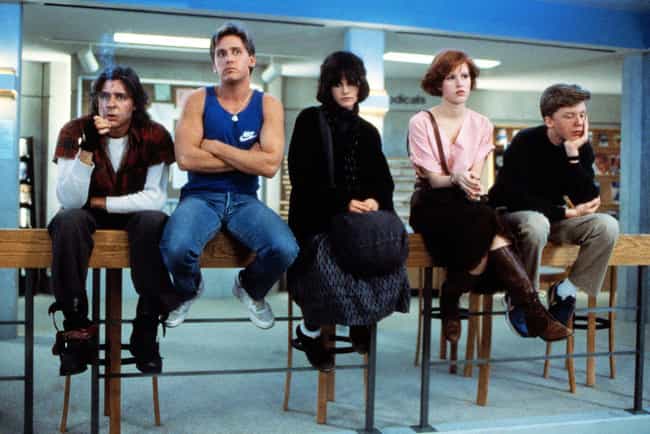 In John Hughes's seminal The Breakfast Club, five teens from different cliques are brought together for Saturday detention. Over the course of the day, they break down the social barriers between them and realize they have more in common than any of them thought. They vow to return to school on Monday as friends, regardless of what their individual groups have to say about it.
The Breakfast Club ends with the mean principal reading the essay Brian (Anthony Michael Hall) wrote on behalf of the crew, which the audience hears in voiceover. In it, he chides the principal for seeing them only as labels: princess, athlete, brain, basket case, and hoodlum. It is here that the movie offers its most subversive idea - that high school cliques thrive because teachers and the administration put destructive labels on students just as much as students put them on each other.

Does this get an A?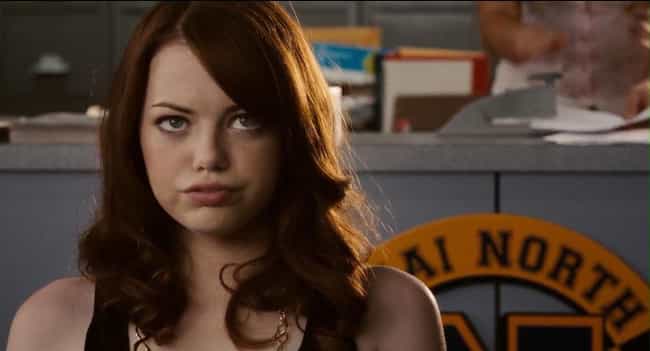 In Easy A, Emma Stone plays Olive, a wholesome girl who, in an effort to seem more worldly than she really is, tells a little white lie to a friend about having been with a boy. That lie is overheard by a snooty fellow student, who promptly spreads it around the school and ruins Olive's squeaky-clean reputation. Instead of feeling shamed, Olive defiantly embraces the situation, and does a number of things to perpetuate the rumor even further.
The big speech in this case comes in the form of a webcam. Olive decides to come clean about her lie in an online chat so that all her peers and teachers can see her. She talks about how terrible it feels to be made an outcast and, more importantly, how the intimate lives of people are no one else's business. Her viewers mostly respond positively, although a couple of young dudes are upset that she doesn't disrobe.

Does this get an A?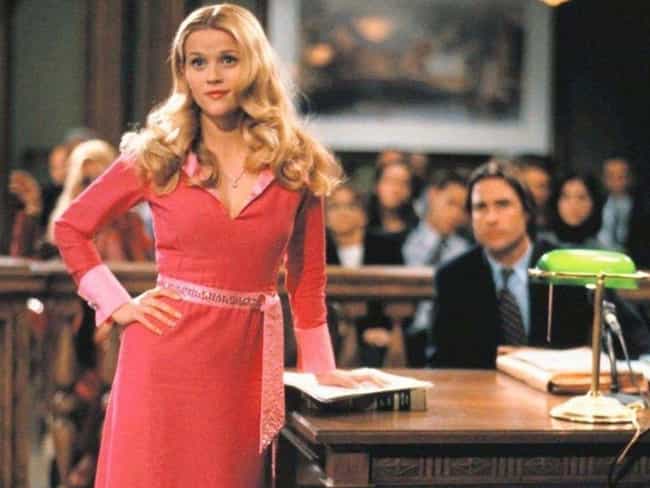 Elle Woods doesn't look like she belongs at Harvard Law School. The character, played by Reese Witherspoon in Legally Blonde, wears an excess of pink and doesn't immediately project a lot of gravitas. She's smart as a whip, though, and her sunny optimism is just how her goal-oriented personality reveals itself. Some of the stuffy folks at Harvard give Elle a hard time, viewing her as unworthy of the institution.
Legally Blonde is all about how Elle manages to change everyone's negative first impression by maintaining an unshakable faith in herself. So when she gives a climactic graduation speech about how "first impressions are not always correct" and how "you must always have faith in yourself," a viewer can be forgiven for thinking it's too on-the-nose.

Does this get an A?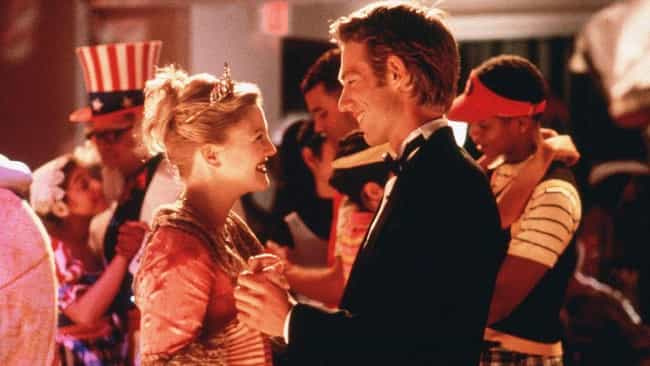 Proms are inherently dramatic events. Josie Geller (Drew Barrymore) learns that the hard way in Never Been Kissed. She's a 25-year-old reporter who poses as a high school student for an article she's writing. To say she screws things up would be an understatement. At the behest of her editor, Josie betrays the unpopular students who initially befriend her by dumping them for the cool kids. She puts a male teacher in an awkward position by pursuing her romantic interest in him. And going back to high school triggers memories of her own adolescence, a time of great insecurity.
At the prom, Josie finally snaps from all the pressure. She reveals her true identity, then delivers a lecture to the students, telling them that the way people perceive you in high school doesn't matter once you get into the real world. She encourages them to figure out who they are and learn to be comfortable with it. The message mirrors her personal arc, as her return to high school gets her to leave the geeky adolescent Josie in the past and focus on the adult Josie.
She doesn't stop there! Josie then writes her article, which now has a very confessional tone. It encapsulates all the lessons we've just seen her learn. At least she gets to kiss the teacher on the pitching mound at a school baseball game after it's published.
Does this get an A?