Entertainment
13 Movie Couples Who Hated Each Other In Real Life

When you watch a movie couple kiss on screen and it looks like they have fantastic chemistry, that could be due to the fact that they really do get along with one another when the director calls "cut." But it could just as easily be two professionals putting their differences aside to focus on their work. Sadly, while fans would love to find out that Anastasia Steele and Christian Grey's real-world counterparts were truly smitten, the truth is that those two actors didn't actually get along.
The fact that this may come as a shock to fans is a tribute to Jamie Dornan And Dakota Johnson's skills as actors. As it turns out, they aren't the only onscreen movie couple who reportedly hated one another in real life. There are tons of stories of actors and actresses who despised one another, and while this sometimes resulted in one or two people being recast, more often than not, it meant the chemistry seen on screen was some incredibly good acting, and nothing more.
back to page 1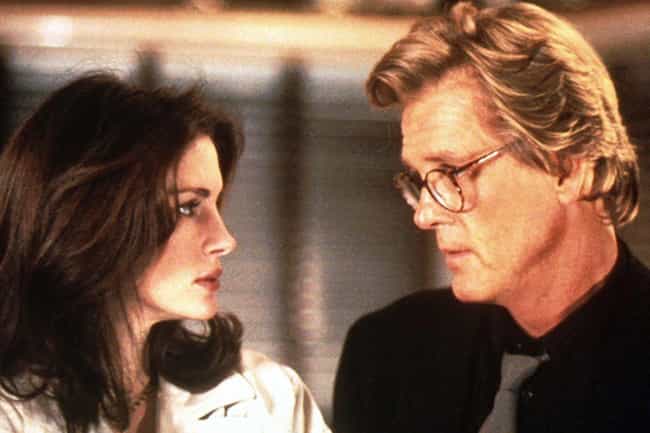 Julia Roberts has long been described as America's Sweetheart, and there's no denying that she's an incredibly talented actress, but that doesn't mean she's the easiest person to work with. Nick Nolte has been described as less of a sweetheart, and more of a regular guy who is known for being difficult to work with. Roberts certainly felt that way despite the two sharing an onscreen romance in I Love Trouble.
Reports of the two sparring on set were rampant while the film was underway, and their relationship was described as more than contentious. People involved with the production said the two didn't along due to Roberts's intense tantrums directed at Nolte over his machismo. She evidently derided and insulted him on numerous occasions. This only pushed Nolte to try and agitate her more, which resulted in stand-ins playing opposite one another whenever possible since the two couldn't stand each other.
This was a situation where two professional actors' mutual distaste for one another ended up transferring onto their characters. One of the biggest criticisms of the film is that the two characters lack onscreen chemistry. Over the years, both actors have commented on their co-stars, with Nolte saying of Roberts, "She's not a nice person, everyone knows that," and Roberts describing Nolte as "completely disgusting." They haven't worked together since.
Actors: Julia Roberts, Nick Nolte, Eugene Levy, Nora Dunn, Kelly Rutherford, + more
Released: 1994
Directed by: Charles Shyer
see more on I Love Trouble
Four Christmases is one of those delightful holiday films about a couple who are forced to go home for the holidays. Since both come from divorced families, this means visiting four different homes, hence the title. In the movie, the couple, played by Reese Witherspoon and Vince Vaughn, were supposed to get intimate.
Witherspoon reportedly refused to do the scene with her co-star. The main problem came from their completely different styles of acting. According to a source who worked on the film:
Vince rolls onto set in the morning looking like he just came in from a night out, while Reese will arrive early looking camera-ready. Then Reese tries to force Vince into blocking out each scene and running through their lines as Vince tries to convince her that he's an ad-libber and wants to play around and see where the scene goes.
The stars didn't even promote the film together. Vaughn double-booked himself during the press tour, which left Witherspoon to do the whole thing by herself. Whenever she was asked to describe her co-star, she did so by saying, "Aw, he's the greatest," without any hint of enthusiasm.
Actors: Reese Witherspoon, Robert Duvall, Vince Vaughn, Kristin Chenoweth, Tim McGraw, + more
Released: 2008
Directed by: Seth Gordon
see more on Four Christmases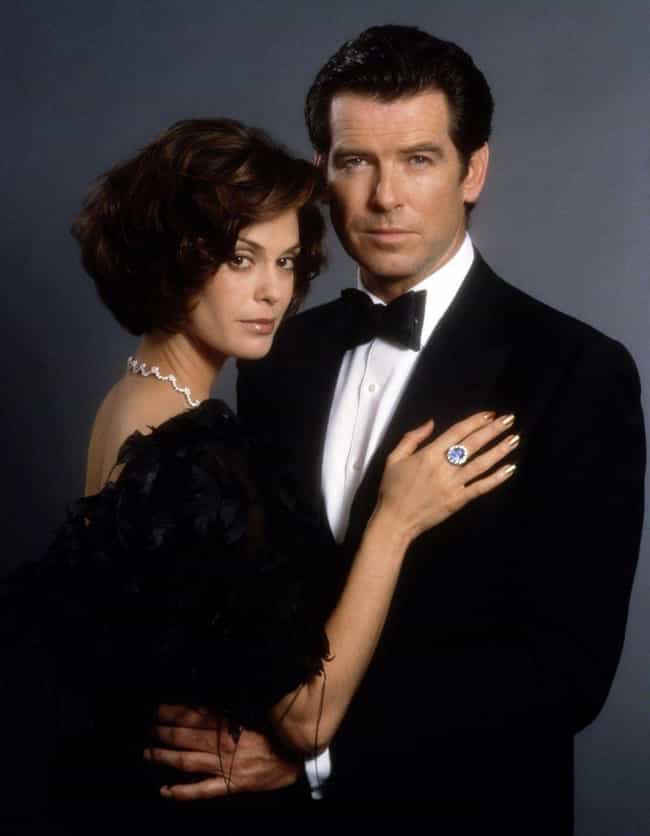 Pierce Brosnan's portrayal of Britain's favorite secret agent might have hit a snag while working with Teri Hatcher on the set of Tomorrow Never Dies. Brosnan had more than a few choice words about working with the actress on the film.
In an interview with Vanity Fair Italia, he said her tardiness in getting to the set was a constant problem: "I got very upset with her. She was always keeping me waiting for hours. I must admit I let slip a few words which weren't very nice."
To be fair, Hatcher was apparently suffering from morning sickness while pregnant with her daughter, Emerson Tenney, at the time. Knowing that, Brosnan might have reacted differently to her inability to arrive on set in a timely matter. Either way, both gave a good performance in an otherwise lackluster film in the franchise.
Actors: Pierce Brosnan, Teri Hatcher, Gerard Butler, Judi Dench, Michelle Yeoh, + more
Released: 1997
Directed by: Roger Spottiswoode
see more on Tomorrow Never Dies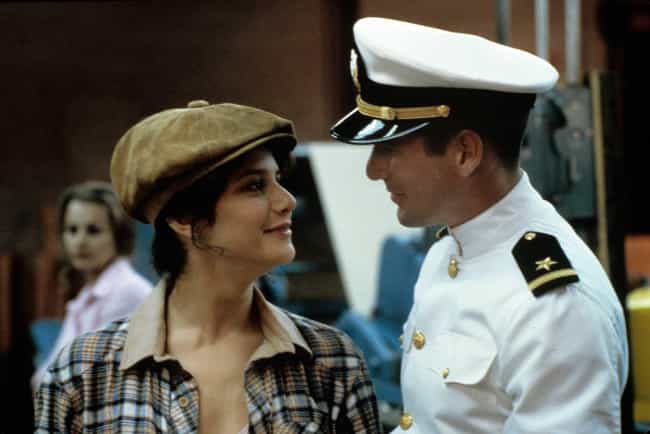 If you've seen An Officer and a Gentleman, you know that Debra Winger and Richard Gere had some seriously steamy chemistry on screen. Not only was their onscreen romance well-played, but it also earned Winger an Academy Award nomination for Best Actress in 1983, and Gere's career skyrocketed following the film's release. It's an arguably great film, and the two lovers are amazing together on screen.
That's the story most people know, but for the folks who worked on the film, it was apparent that Winger and Gere didn't get along whatsoever. She even publicly called Gere a "brick wall." Some 30 years after the movie was released, Gere was complimentary towards his one-time co-star, and he expressed appreciation for her presenting him with an award at the Rome Film Festival.
Actors: Richard Gere, Debra Winger, Louis Gossett, Jr., David Caruso, + more
Released: 1982
Directed by: Taylor Hackford
see more on An Officer and a Gentleman