Watchworthy
Movie Couples With Creepy Age Gaps

Updated September 24, 2019
15.7k votes
2.7k voters
94.9k views
15 items
List Rules Vote up the most inappropriate on-screen pairs.
In the world of motion pictures, movie couples with creepy age gaps can usually overcome any issue posed by the often a decades-long divide. Carefree, most unsettlingly paired lovers manage to ride happily off into the sunset together by the film's conclusion.
Today, society is finally starting to recognize abusive sexual power imbalances, with campaigns such as the viral "Me Too" movement aiming to expose predatory cultural norms that have been allowed to continue for too long. Following this line of thought, it seems appropriate to explore some of the movie pairs with big differences in age that may have previously been accepted as normal, healthy relationships.
The creepiest age gaps in movies involve characters who are more than just a few years apart from one another. Some characters have generations between them, which fosters a gulf of time and experience, and often stretches the limits of the viewer's credulity.
Data-driven recommendations based on voting from over 40 million monthly visits to Ranker.
Try the free app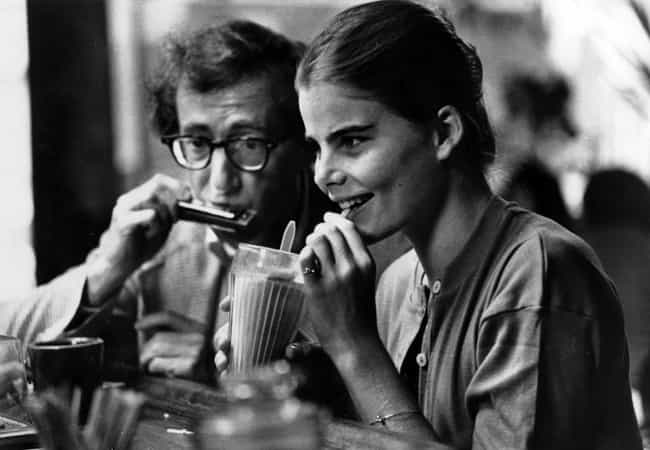 Woody Allen is a master of incorporating creepy, romantic age gaps into his films. Hell, he's a master of creepy, romantic age gaps in real life. In Manhattan, the 42-year-old Isaac (Woody Allen) dates 17-year-old Tracy (Mariel Hemingway), a relationship that repeatedly gives rise to Allen's signature angst and hand-wringing.
After taking a second look at the film in 2017, Peter Bradshaw of The Guardian remarked that the age gap "feels bleak and autumnal rather than romantic or funny." To add to the bleakness, Hemingway claims that Allen tried to seduce her in real life the minute she turned 18. Art imitates life, as they say.
Is the age difference too great here?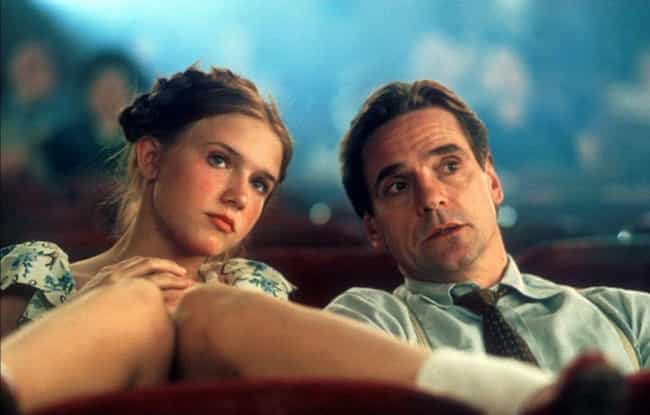 The older man/younger woman trope is thrown into the public spotlight with Lolita, Vladimir Nabokov's 1955 novel about the middle-aged college professor Humber Humbert who becomes fixated on 12-year-old Dolores Haze (AKA Lolita).
The 1997 film version stars Jeremy Irons as Humbert and Dominique Swain as Lolita, and chronicles the unsettling relationship that develops between the pair. The age gap is ultimately Humbert's undoing, but the casual, commonplace tone of the story undoes viewers as well. The whole affair seems comfortably in line with accepted romantic tropes, which prompts many to feel the distinct need to take a shower after viewing the film.
Is the age difference too great here?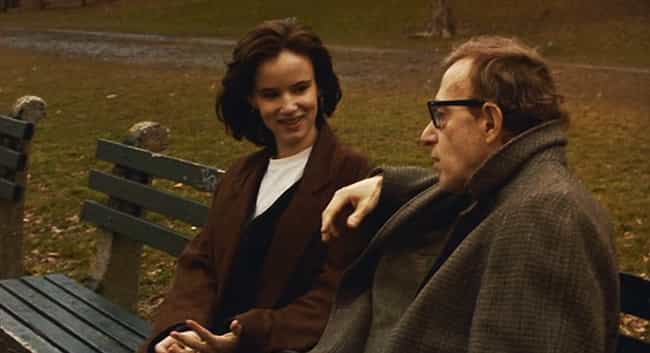 Husbands and Wives presents audiences with yet another creepy Woody Allen age gap. In the film, Allen is a 56-year-old college professor who begins flirting with a 19-year-old student named Rain (Juliette Lewis). In a film full of complex relationships, theirs stands tall above the rest in terms of messiness.
It's also super-creepy, especially when you consider that Allen left his then-wife Mia Farrow for Soon-Yi Previn (their adopted daughter) shortly after the film was released.
Is the age difference too great here?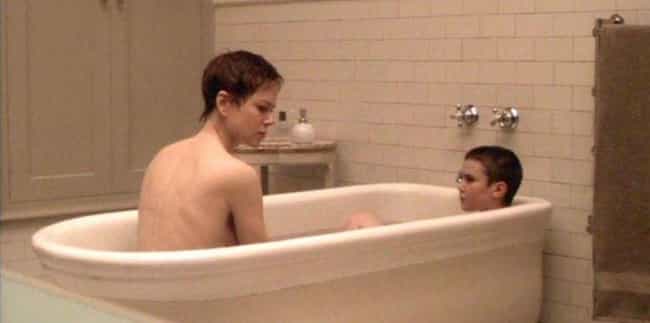 Critics didn't love Birth; the 2004 film only got three stars on IMDB. However, some film fanatics still rave over how beautifully the movie was shot. And indeed, there are some hauntingly ethereal scenes in this production about a woman whose dead husband seemingly reincarnates in the body of a young boy.
Nicole Kidman plays bereaved widow Anna in Birth. When 10-year-old Sean (Cameron Bright) knocks on Anna's door and claims to be her former love, the woman doesn't know how to respond. Eventually, though, she believes the child. Anna even goes so far as to bathe naked with the 10 year old. It's a startling scene, but no explicitly inappropriate behavior occurs.
Is the age difference too great here?