Total Nerd
Insane Movie Details You May Have Missed On Your First Watch

7.3k votes
1.6k voters
113.8k views
15 items
List Rules Vote up the details you missed in these films.
Making a movie is often a labor of love. Directors and filmmakers invest a tremendous amount of effort into ensuring everything on screen helps establish their world or story. However, the sheer amount of action happening at any given moment makes it easy to miss hidden details in your favorite movies.
For most fans, it take multiple viewings to notice a strategically placed Easter egg in a favorite Disney movie or horror film. These difficult-to-notice Easter eggs often hold a special significance within the movie. They may hint at a future event or provide clues into a mystery. These crazy movie details are better than any real-life Easter egg you've come across.
back to page 1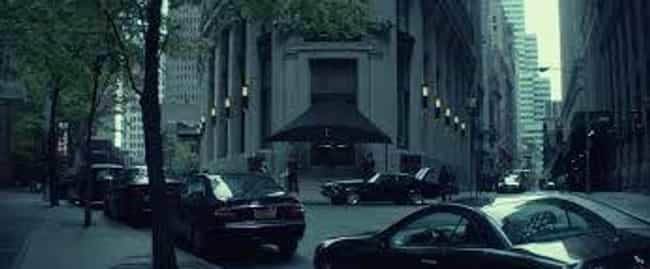 Though they were released three years apart, the first two John Wick movies take place over the course of four days. To reinforce this point, there is a small detail in Chapter 2 that many people missed.
The cars parked outside the Continental Hotel in both movies are the same, giving a visual indication of how little time has passed between the two movies.
Actors: Keanu Reeves, Common, Laurence Fishburne, Riccardo Scamarcio, Ruby Rose, + more
Directed by: Chad Stahelski

Did you miss this?
see more on John Wick: Chapter 2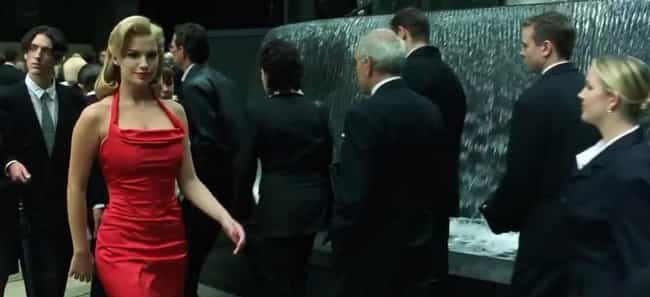 As was the test's intention, you were likely too focused on the Red Woman in this famous Matrix scene to realize the background features sets of identical twins. This helps create a surreal, computer-program-like atmosphere.
It also implies the developer Mouse simply copied and pasted characters.
Actors: Keanu Reeves, Hugo Weaving, Carrie-Anne Moss, Laurence Fishburne, Gloria Foster, + more
Released: 1999
Directed by: Andy Wachowski, Lana Wachowski

Did you miss this?
see more on The Matrix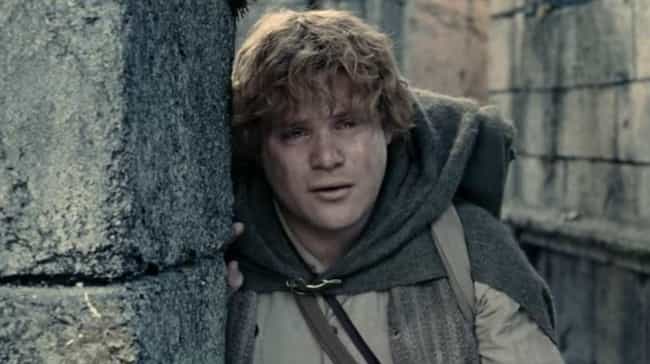 In The Lord of the Rings: The Two Towers, Faramir takes Sam and Frodo to Osgiliath. While pleading for their release so they can continue their quest, Sam tells Faramir the pair of them should not go to Osgiliath.
This plea has more than one meaning: In the novel, Frodo and Sam never go to Osgiliath, so they shouldn't travel there in the film adaptation, either.
Actors: Cate Blanchett, Ian McKellen, Liv Tyler, Viggo Mortensen, Orlando Bloom, + more
Released: 2002
Directed by: Peter Jackson

Did you miss this?
see more on The Lord of the Rings: The Two Towers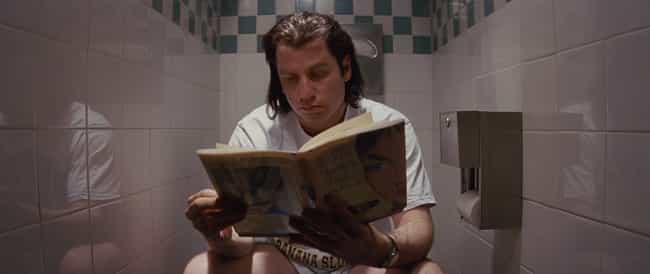 Throughout Pulp Fiction, Vincent Vega takes a few bathroom breaks. These pit stops are potentially significant to the plot, as they could provide a hint into his substance use. Vega has a problem with dope, and one of the substance's main side effects is constipation.
This could explain why he spends so much time in the bathroom.
Actors: John Travolta, Bruce Willis, Uma Thurman, Samuel L. Jackson, Christopher Walken, + more
Released: 1994
Directed by: Quentin Tarantino

Did you miss this?
see more on Pulp Fiction