Total Nerd
Insane Movie Details You May Have Missed On Your First Watch

Updated August 9, 2019
7.8k votes
1.7k voters
121.8k views
15 items
List Rules Vote up the details you missed in these films.
Making a movie is often a labor of love. Directors and filmmakers invest a tremendous amount of effort into ensuring everything on screen helps establish their world or story. However, the sheer amount of action happening at any given moment makes it easy to miss hidden details in your favorite movies.
For most fans, it take multiple viewings to notice a strategically placed Easter egg in a favorite Disney movie or horror film. These difficult-to-notice Easter eggs often hold a special significance within the movie. They may hint at a future event or provide clues into a mystery. These crazy movie details are better than any real-life Easter egg you've come across.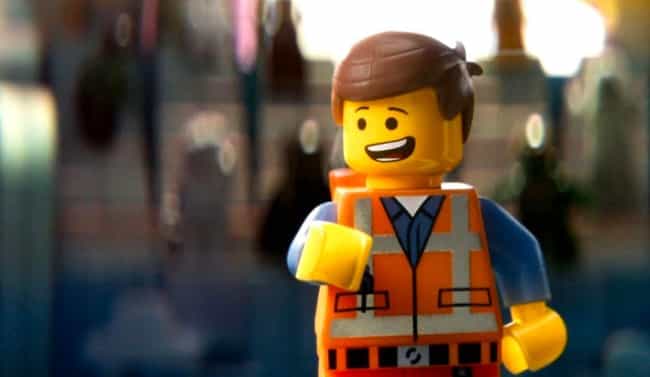 The reveal at the end of The Lego Movie suggests the events are the result of a child playing with his Lego set. Filmmakers subtly hint at this throughout the film, but the clue is so minute it could easily go unnoticed.
Given the right angles and lighting, viewers can see thumbprints on the characters, suggesting the are toys controlled by a real person.
Actors: Chris Pratt, Will Ferrell, Elizabeth Banks, Will Arnett, Nick Offerman, + more
Released: 2014
Directed by: Phil Lord, Christopher Miller

Did you miss this?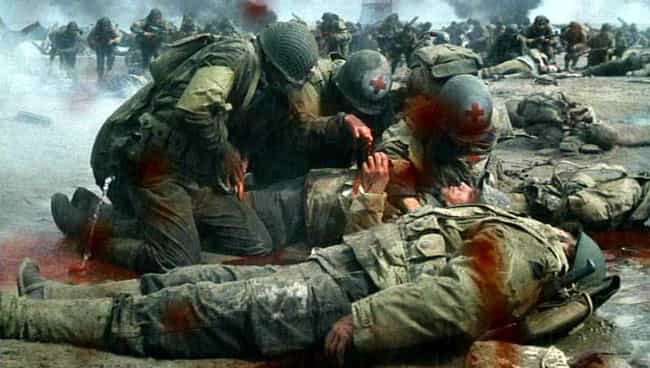 During the beach scene in Saving Private Ryan, a medic takes a hit you may not have noticed. A projectile nails the water canteen on his belt. It appears he has luckily escaped - the medic glances at his canteen and sees only water flowing out of the hole. The canteen seemingly acted as a shield. He returns his attention to other servicemen in need.
However, if you keep watching for a few more seconds, you can see the water turns red as it begins to mix with blood, implying the medic's skin was pierced. It's easy to miss since the scene's action focuses on the life he's trying to save.
Actors: Tom Hanks, Matt Damon, Vin Diesel, Paul Giamatti, Bryan Cranston, + more
Released: 1998
Directed by: Steven Spielberg

Did you miss this?

The US flag only has 50 stars to represent the 50 states that make up the country. However, the American flag draped over the Comedian's coffin at his memorial service in Watchmen has 51 stars.
This detail is a reference to Vietnam being the 51st state in the Watchmen universe, which is a key cause of the story's chaotic political climate.
Actors: Malin Åkerman, Carla Gugino, Billy Crudup, Jackie Earle Haley, Jeffrey Dean Morgan, + more
Released: 2009
Directed by: Zack Snyder

Did you miss this?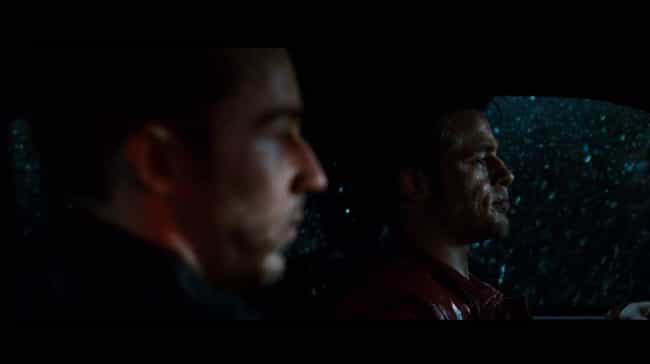 Fight Club is known for having one of the most memorable twists in movie history, and further rewatches reveal how elegantly David Fincher lays the groundwork. When Tyler Durden and the Narrator argue in the car crash scene, Durden is evidently driving. After the accident, though, Durden is the first one out, and he crawls from the passenger side to pull the Narrator out of the driver's seat.
The car is upside down, so the switch is less obvious, but it's a clear hint for sharp viewers.
Actors: Brad Pitt, Jared Leto, Helena Bonham Carter, Edward Norton, Meat Loaf, + more
Released: 1999
Directed by: David Fincher

Did you miss this?