Entertainment
Buddies From Movies Who Hated Each Other In Real Life

The beautiful thing about acting on film is that audiences only see what's projected on the silver screen - and not the tensions and problems that erupt between cast members on set. This list describes movie friends who hated each other in real life, proving that some of the most memorable cinematic relationships were pure fiction.
While quite a few actors are known for having big egos, arrogance isn't always the source of conflict. Sometimes poor conditions on set, controlled substances, or extreme method acting can create discord between cast members - especially ones who share a lot of camera time. Who would've guessed that Mike Myers and Dana Carvey refused to spend time together, or that Shirley MacLaine and Debra Winger's mother-daughter performance in Terms of Endearment required a lot of emotional maneuvering?
These beloved movie duos may stand the test of time on screen, but stories of behind-the-scenes conflicts and insulting media comments prove that these actors did not believe they were in good company.
Anthony Daniels And Kenny Baker In 'Star Wars'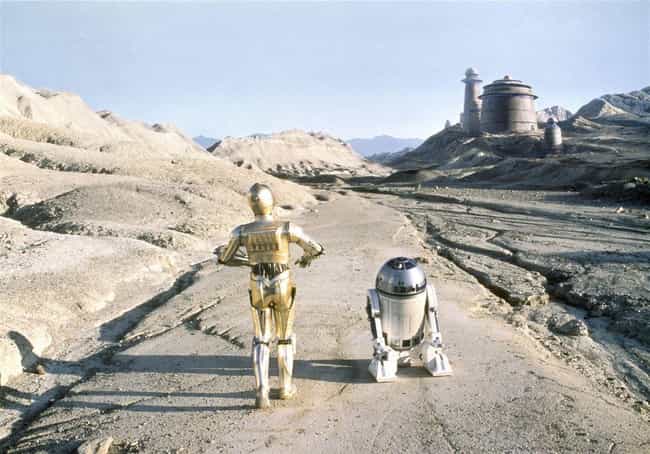 Daniels and Baker - C-3PO and R2-D2, respectively - have exchanged bitter words via interviews since Revenge of the Sith was released in 2005, but they have worked together as the robotic pair since the original Star Wars in 1977.
Baker claims Daniels has always treated him with contempt, even in regards to friendly exchanges. "Once when I said hello to him he just turned his back on me and said, 'Can't you see I'm having a conversation?' I was blazing with rage," Baker told the The Hollywood Reporter. He has taken Daniels's refusal to be part of the team - from on-set hangouts to working conventions - personally, claiming Daniels once said to him, "I don't do many of these conventions - go away little man." Baker, who is under 4 feet tall, took it as an insult.
On the flip side, Daniels once told a reporter, "I never saw him [Baker]. I mean, R2-D2 doesn't even speak. He might as well be a bucket." Wherever the truth lies, it doesn't seem like there's any interest in reconciliation. Baker has tried to scale back his judgmental comments, claiming it's all been blown out of proportion. "However I maintain that I don't hate Daniels, in fact I don't hate anyone as it just isn't in my nature. I just don't like him and have never understood what his problem is," Baker shared.
Channing Tatum And Alex Pettyfer In 'Magic Mike'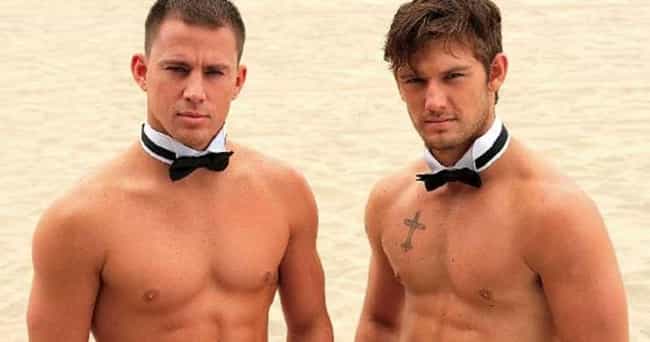 In the Magic Mike movie, Pettyfer plays Mike's protege Adam. According to Pettyfer, the real-life relationship between himself and Channing Tatum is nowhere near as amicable. "Channing Tatum does not like me. For many reasons. Many being my own fault," he confessed to an interviewer.
Where does the enmity come from? Pettyfer, who was a young actor at the time, felt immense pressure from his agents to stay out of trouble on set, and it caused to him to retreat from his co-stars. He isolated himself, and developed a reputation for being unfriendly and difficult. Tatum, who put his neck out for the rising star, felt betrayed by this.
On top of these filming tensions, Pettyfer rented an apartment from a friend of Tatum's and left before being caught up on his rent. "Don't be a clown," Pettyfer claims Tatum told him via email.
William Shatner And George Takei On 'Star Trek'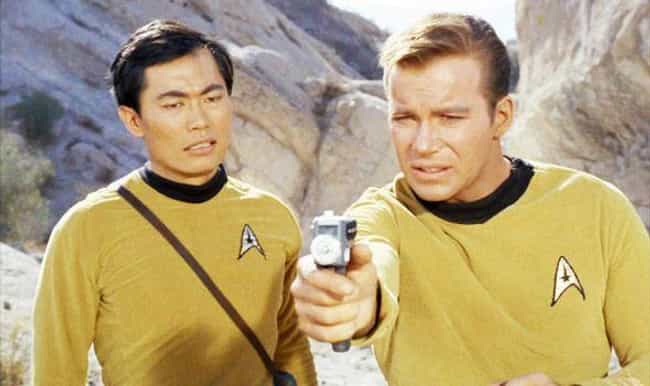 In his memoir Shatner Rules, William Shatner - Captain Kirk to Trekkies - comments on the decades-long feud between himself and Star Trek co-star George Takei - which began on the set of the TV series and continued into the films. Shatner writes, "[Takei] says that I have a 'big, shiny ego!' Well, actors have big egos. If mine is shiny, it's because I tend to it very carefully and lovingly."
Rumor has it that in the early days of Star Trek, cast members were put off by Shatner's inability to compromise and tendency to take over scenes, wanting as much camera time as possible. Takei points to Shatner as the instigator of it all: "It's all coming from Bill. Whenever he needs a little publicity for a project, he pumps up the so-called controversy between us."
Shatner has admitted some fault when going into more detail about Takei in his memoir: "He would come in every so often during the week while we were shooting Star Trek. I was busy learning lines and dealing with my life, so I really can't remember a meaningful conversation - I'm sure that would be my fault... my lack of attention."
Shatner did pay attention, though, when Takei married his long-term partner in 2008 and left Shatner off the invitation list. Shatner took to the airwaves to complain. In response, Takei told a journalist, "If he had an issue, he could have easily just phoned us before the wedding, simple as that."
Sarah Jessica Parker And Kim Cattrall In 'SATC: The Movie'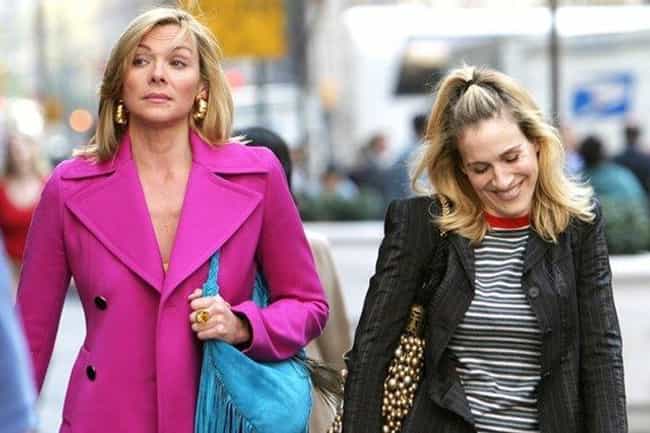 While Sarah Jessica Parker insists there is no feud between herself and co-star Kim Cattrall, comments made by Cattrall on social media show otherwise. Cattrall, who played Samantha Jones in the series and film franchise, tweeted, "The only 'DEMAND' I ever made was that I didn't want to do a 3rd film." She has subsequently been blamed for the lack of a third SATC movie.
When Parker made a public condolence after the passing of Cattrall's sister, Cattrall published an incendiary comment on Instagram: "Let me make this VERY clear. (If I haven't already) You are not my family. You are not my friend" - and adding, "I'm writing to tell you one last time to stop exploiting our tragedy in order to restore your 'nice girl' persona."
Looks like these two have a lot to unpack.