Movie Posters
20 Movie Posters That Ridiculously Photoshop Actresses

April 17, 2017
4k votes
931 voters
82.3k views
20 items
List Rules Vote up the posters with the most heinously sexist photoshopping.
It's unfortunate that, in the movie biz, selling sex is just as important, if not more so, than making a good film. But that's Hollywood, baby. The objectification of actresses goes far beyond the unhealthy beauty standards women are held to and straight to advertising. Ridiculously photoshopped actresses in movie posters aren't anything new, but some instances go beyond the pale in terms of the unnecessary work done to the bodies of women used in a film's promotional art. It's almost as if film distributors believe the movie-going public is composed of pitchfork-wielding villagers and an unretouched actress on a poster is Frankstein's monster.
Prior to wildly photoshopped movie posters, most onesheets were illustrated, or featured airbrushed stills from a film. Now that key art can be digitally enhanced to an absurd degree, the hypersexualization of movie posters has become the thing to do when promoting a film. Sexist movie poster photoshopping often contains some of the least realistic touch-ups you'll ever seen. For instance, every actress suddenly has ginormous breasts (including the underage gals – very upsetting), and heaven forbid women have wrinkles.
Thanks to computers and a few pervs who specialize in fixing women's bodies for them, movie posters will never be ugly again. Keep reading and vote up the most heinously photoshopped women in movie posters.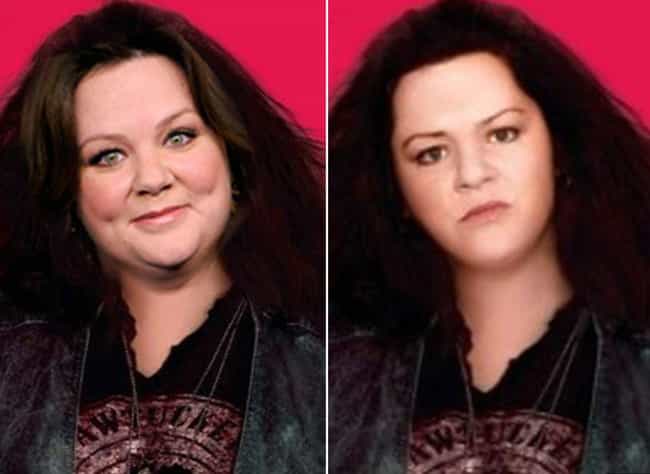 Actors: Sandra Bullock, Melissa McCarthy, Marlon Wayans, Jane Curtin, Taran Killam, + more
Released: 2013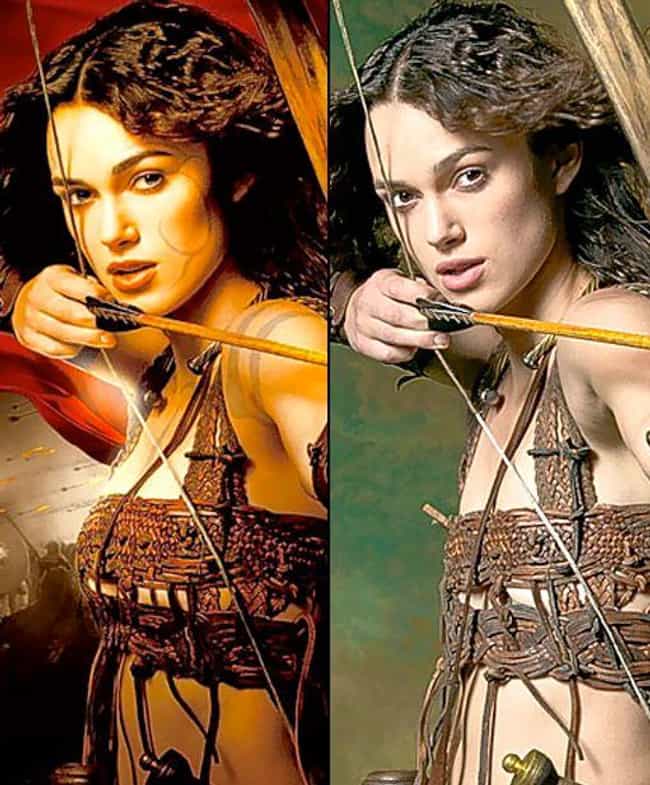 Actors: Keira Knightley, Clive Owen, Ray Winstone, Mads Mikkelsen, Ioan Gruffudd, + more
Released: 2004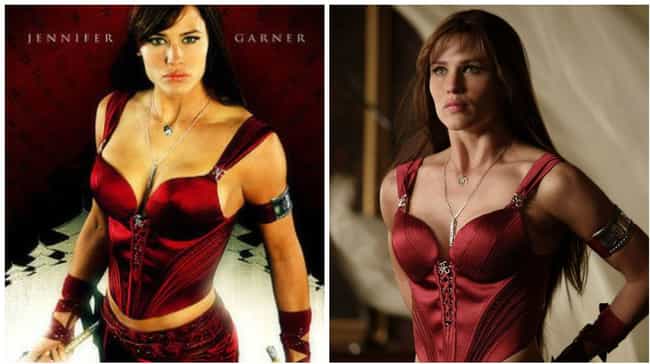 Actors: Jennifer Garner, Jason Isaacs, Terence Stamp, Kirsten Prout, Natassia Malthe, + more
Released: 2005
Actors: Gerard Butler, Nikolaj Coster-Waldau, Geoffrey Rush, Brenton Thwaites, Courtney Eaton, + more
Released: 2016