Sequels
These Movie Sequels Came Out So Long After The Original That No One Cared Anymore

12.9k votes
2.3k voters
93.3k views
13 items
List Rules Vote up the sequels you just can't care about.
In the film industry, making movie sequels is a dangerous game. And that danger only increases when an audience waits and waits and waits for a delayed movie sequel, because there's nothing worse than being disappointed after 10, 20, or even 30 years of waiting. But the strange thing is, the time before a sequel is no indicator of how good or bad it will be. Some blockbuster hits - Finding Dory, Jurassic World, and Star Wars: The Force Awakens - were all long-awaited sequels, but some delayed sequels are, well, duds.
While these may not be the worst film sequels of all time, they are long-awaited yet disappointing ones. They flopped critically or commercially, but mostly weren't successful because the audience had changed since the original hit theaters. What is funny, entertaining, or scary to one generation tends not to hold up with audiences 20 years later.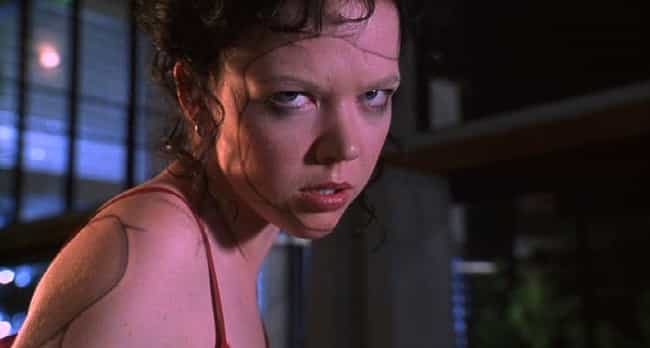 Sequel to: Carrie (1976)
Year released: 1999
Gap: 23 years
Carrie is a landmark pop culture film, with the image of Carrie covered in pig's blood serving as the grimmest representation of being a high school outsider. Not to mention it was the first Stephen King book adapted into a movie. The film was a box office success and critically acclaimed, even receiving Academy Award nominations for Sissy Spacek's and Piper Laurie's performances.
Critics and audiences alike widely panned the sequel, The Rage: Carrie 2, which lost money by making just $17.8 million on a budget of $21 million. All in all, it was a bomb. Critics even commented that the film was painful to watch because the entire time, the sequel reminded them what a masterpiece the first film was. The 2013 reboot didn't fare much better than the sequel, either.
Actors: Mena Suvari, Zachery Ty Bryan, Rachel Blanchard, Amy Irving, Jason London, + more
Directed by: Katt Shea

Was this sequel pointless?
see more on The Rage: Carrie 2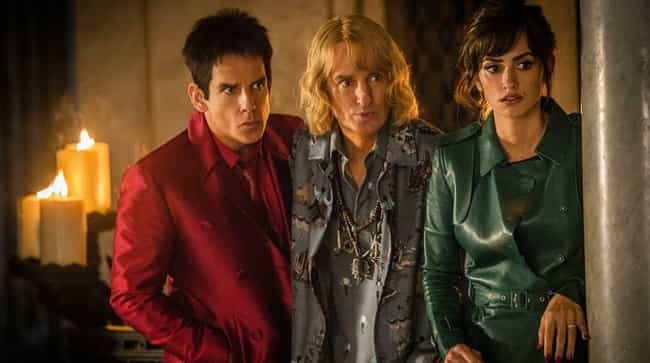 Sequel to: Zoolander (2001)
Year released: 2016
Gap: 15 years
Hot off his Meet the Parents success, Ben Stiller directed and starred in Zoolander. The film received mixed reviews, as is the case with many comedies, but favorable critics praised the satire for being a purposely silly film that knew how to have fun with itself. It performed well at the box office, and Stiller's "Blue Steel" pout was a genuine pop culture moment.
However, Zoolander 2 wasn't able to achieve the same purposely dumb fun, even with a slew of celebrity cameos. The film's failure showed at the box office - it was barely able to make back its budget.
Actors: Ben Stiller, Owen Wilson
Directed by: Ben Stiller

Was this sequel pointless?
see more on Zoolander 2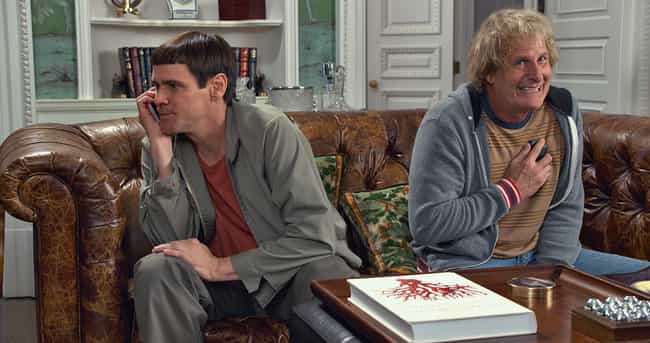 Sequel to: Dumb and Dumber (1994)
Year released: 2014
Gap: 20 Years
The year 1994 belonged to Jim Carrey. He starred in Dumb and Dumber, Ace Ventura: Pet Detective, and The Mask. So it's safe to say 1994 audiences were responding to Carrey's cartoonish, theatrical brand of comedy. Specifically, critics praised Dumber and Dumber for being a "relentlessly dumb comedy," and it was a huge box office success.
The 2003 prequel, Dumb and Dumberer: When Harry Met Lloyd, didn't have the original's stars and involved almost no one who made the first film. The true sequel came in 2014 and didn't fare much better than the prequel. Critics noted the brand of comedy wasn't as refreshing as it had been in 1994, and audiences mostly ignored the film during its time in theaters.
Actors: Jim Carrey, Kathleen Turner, Jeff Daniels, Laurie Holden, Rob Riggle, + more
Directed by: Peter Farrelly, Bobby Farrelly

Was this sequel pointless?
see more on Dumb and Dumber To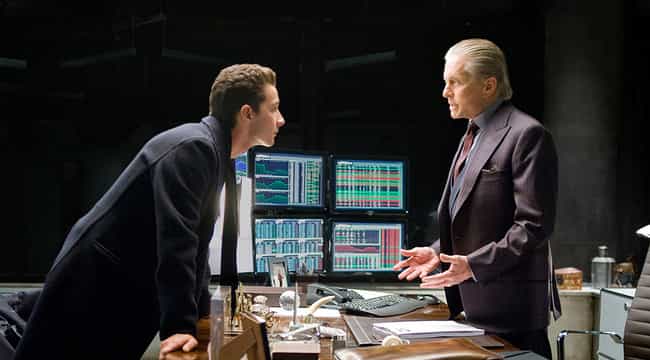 Sequel to: Wall Street (1987)
Year released: 2010
Gap: 23 years
Wall Street seemed to embody the high-energy, high-stakes mood of New York City's Wall Street in the '80s. While 2013's The Wolf of Wall Street replicated this, too, it would be hard for a film to feel as authentic as 1987's Wall Street. The film had mostly favorable reviews and a good box office showing, but Michael Douglas's performance (which scored him an Academy Award) is the film's most memorable aspect.
The 2010 sequel received mixed reviews, with many critics deeming it unnecessary. But what proved especially tricky for the sequel was the social climate had dramatically changed. After 2008's Great Recession, Gordon Gekko's "Greed is good" motto didn't have the same ring to it.
Actors: Charlie Sheen, Shia LaBeouf, Susan Sarandon, Carey Mulligan, Michael Douglas, + more
Directed by: Oliver Stone

Was this sequel pointless?
see more on Wall Street: Money Never Sleeps