Entertainment
12 Movie Sequels That Bring Back A Dead Character One More Time (Only Not Really)

Updated August 4, 2020
200 votes
56 voters
2.6k views
12 items
List Rules Vote up the movies that forced in flashbacks, visions, or other scenes purely for nostalgia's sake.
A beloved film character may lose their life, but they're seldom forgotten. Sequels with posthumous character plots use nearly every trick in the book to bring back fallen movie characters, wiggling them into the storyline by some sort of ethereal or mental twist.
Dead character flashbacks, hallucinations, dreams, and even Force ghosts revive the most memorable cast members from previous films and put them right back into the script. Whether their passing was tragic and untimely or simply meant to be, as long as some screenwriter somewhere remembers them, their demise doesn't mean that they have to be gone forever.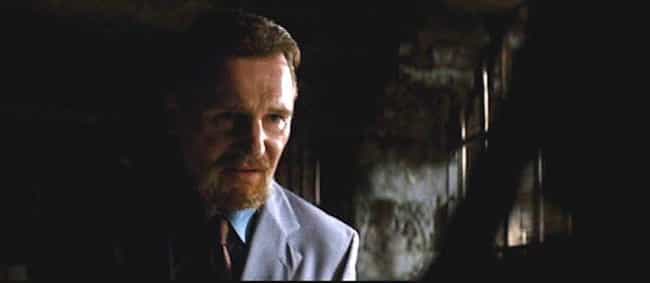 How He Bit The Dust: In Batman Begins, Ra's al Ghul steals a microwave emitter belonging to Wayne Enterprises and takes off in a runaway train heading toward the Gotham water tower. When the train hits the water supply, a fear toxin will spread throughout Gotham City. Batman thwarts the villain, distracting him for long enough to destroy the train support beams and send the vehicle flying off the rails. Batman escapes with his gadgets, but Ra's al Ghul perishes in the crash.
How He Was Brought Back: While Wayne makes a recovery from his extreme physical trauma in the Pit, Ra's al Ghul appears before him as a hallucination.
Did It Matter? The Ra's al Ghul that Wayne mentally manifests tells him about the many ways of immortality, implying that Ra's al Ghul has a child. Wayne makes the assumption that his child is Bane, which is untrue, but the hallucination does not correct him.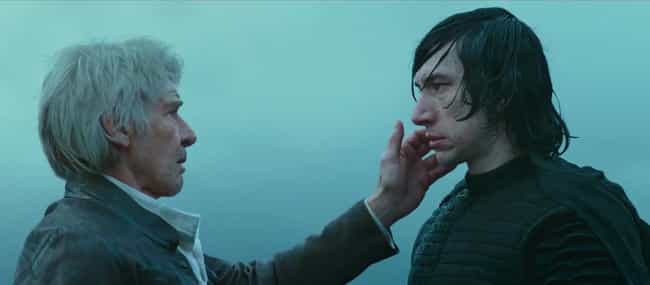 How He Bit The Dust: In Star Wars: Episode VII - The Force Awakens, Kylo Ren (AKA Ben Solo) drives his lightsaber through his father's chest and lets him tumble into the abyss like hot garbage.
How He Was Brought Back: Making a grand reintroduction to his son with the words, "Hey, kid," Han Solo apparates out of thin air to save Ben Solo from the dark side. Ben pushes his father off as just a memory, and insists that his son is no more. Han Solo retorts by assuring him that Kylo Ren has perished, but Ben Solo lives on to confront his fears and manifest his Jedi powers.
Did It Matter? When Kylo Ren offed Han Solo, he was attempting to prove his personal strength as well as his commitment to the dark side. Now, he is attempting to fight back, still unsure of his strength, as his father comes to emotionally assist and essentially save his son.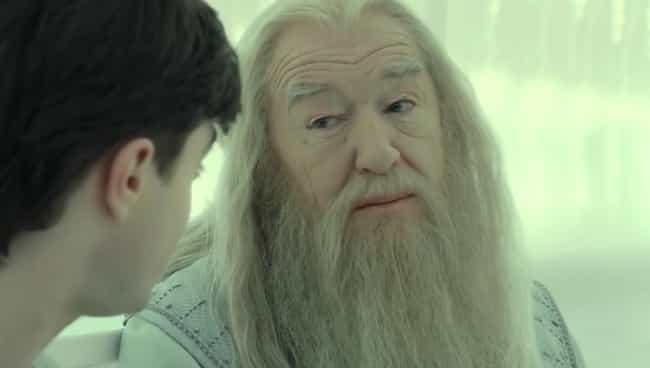 How He Bit The Dust: When we see Albus Dumbledore in Harry Potter and the Half-Blood Prince, he is already succumbing to a fatal curse. Knowing that Draco Malfoy will be sent to end his life, Dumbledore convinces Severus Snape to do the deed instead, effectively keeping Draco's heart pure.
How He Was Brought Back: When Voldemort strikes Harry Potter with the Killing Curse, Harry's soul is sent into a limbo. Here, Dumbledore appears before Harry to tell him that Voldemort's curse has destroyed the part of Voldemort that existed inside of Harry, and he is now free of his grasp.
Did It Matter? Dumbledore's spirit appears before Harry to tell him secrets about his inner self. He may be the real Dumbledore or just a manifestation of Harry's mind, but in either case, the encounter is important to the young wizard on a spiritual and emotional level.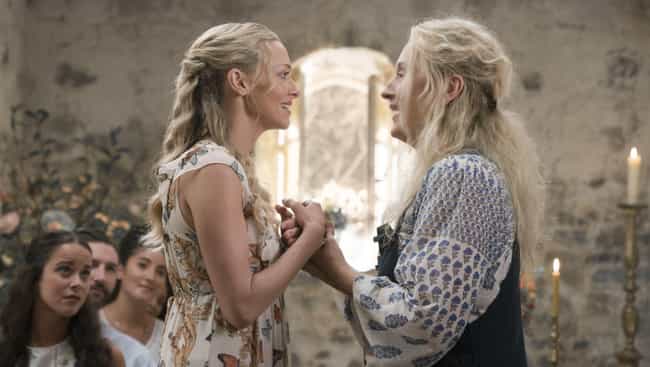 How She Bit The Dust: The cause of Donna Sheridan's passing is never stated, but Sky does make the audience aware that she has been gone for a year.
How She Was Brought Back: Although the film kicks off an entire year after her sudden passing, Donna makes a return as her younger self in a series of flashbacks. She is seen going to college, graduating, and eventually going on a series of travels that lead her to Greece.
Did It Matter? The flashbacks give Donna a deeper backstory, and her demise sets the scene for them to happen. The tragedy of her passing gives the film an opportunity to explore more of her past.