Entertainment
42 Famous Actors Who Were Injured on Film Sets

Updated November 5, 2019
108.7k views
42 items
Murphy's Law doesn't care if you're Johnny Depp or Robert Downey Jr. Next time you twist an ankle or get chained to the bottom of your bathtub a la Isla Fisher, remember that you're just like these film actors, who all suffered some serious on set injuries while living the glamorous Hollywood life of making movies. From sprained ankles to scorched penises (yes, really!) to actors who died on set, there's plenty that can go tragically wrong while making a movie.
This also explains why making films can be so expensive. There are cast, crew, producer, and director salaries, production expenses such as gear, catering, stunt work, and insurance. Lots of insurance. But production insurance doesn't save actors from getting hurt or even dying. Oh no. As the saying goes, sh*t happens, and film sets can be very dangerous places.
When you're working with weapons, aircraft, vehicles, horses, rain, water tanks, boiling water, ferrets, guns, or even just a styrofoam dummy, proceed with extreme caution. Which famous
actors and actresses
have literally bled for their art? Read on to learn which film stars have been injured on set and which movies had to halt production until their star recovered. Making movies isn't just glitz, glamor, and fun and games, as these behind the scenes movie injuries prove.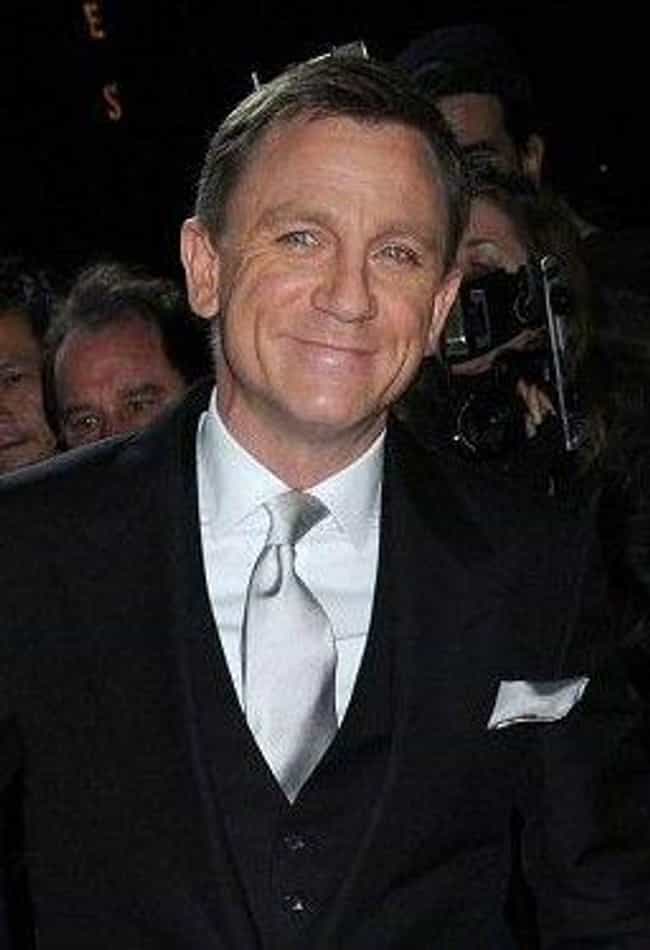 Spectre, Quantum of Solace, and Bond 25
Daniel Craig sprained his knee while filming the James Bond film Spectre at Pinewood Studios in February of 2015. Craig was filming a fight scene when he was injured and roduction was delayed briefly, but resumed shortly thereafter. Former Bond actor Sir Roger Moore quipped on Twitter, "Aaah good news: Daniel will be back on set tomorrow. I'm hanging my safari suit back in the wardrobe."
Craig is no stranger to Bond film-related injuries. On the set of Quantum of Solace, he had to get eight stitches after an on-set collision caused cuts to the actor's face. Craig would eventually get plastic surgery. He also cut off the tip of one of his fingers on set and sustained a "slap tear" in his shoulder requiring six pins.
Daniel Craig took a tumble just weeks into production for Bond 25, immediately stalling production. "He was sprinting during filming, when he slipped and fell quite awkwardly... He was in quite a lot of pain and was complaining about his ankle," an unnamed source shared. Daniel Craig has since reportedly been flown to the US for X-rays, forcing director Cary Fukunaga to suspend production and cancel the scheduled filming at London's Pinewood Studios.
Source: The Guardian, AV News
Age: 50
Birthplace: Chester, England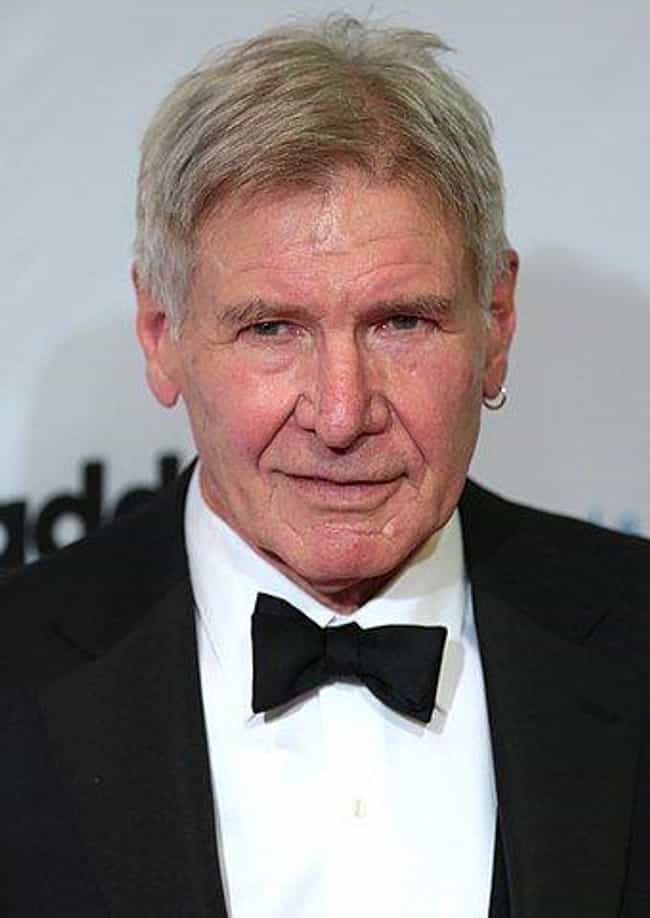 Star Wars: Episode VII The Force Awakens
Ford fractured his ankle during filming of the seventh Star Wars movie at Pinewood Studios in the UK. A hydraulic door on the Millennium Falcon fell on his leg forcing a two-week delay in production while Ford healed. Did Han not keep up the maintenance on that old girl all these years or what?
Just when we thought the beloved actor was out of the woods, Ford survived a plane crash on March 5, 2015 when his 1942 Ryan Aeronautical ST3KR lost power shortly after take off from the Santa Monica Municipal Airport in California. Ford crash-landed belly down on the Penmar Golf Course just beyond the airport when he tried to return. No one on the ground was injured. Ford suffered a nasty wound on his face and scalp as well as a broken pelvis and injured ankles. Someone get Indy a boat, mmmkay?
Source:
Hollywood Reporter
Age: 76
Birthplace: Chicago, Illinois, United States of America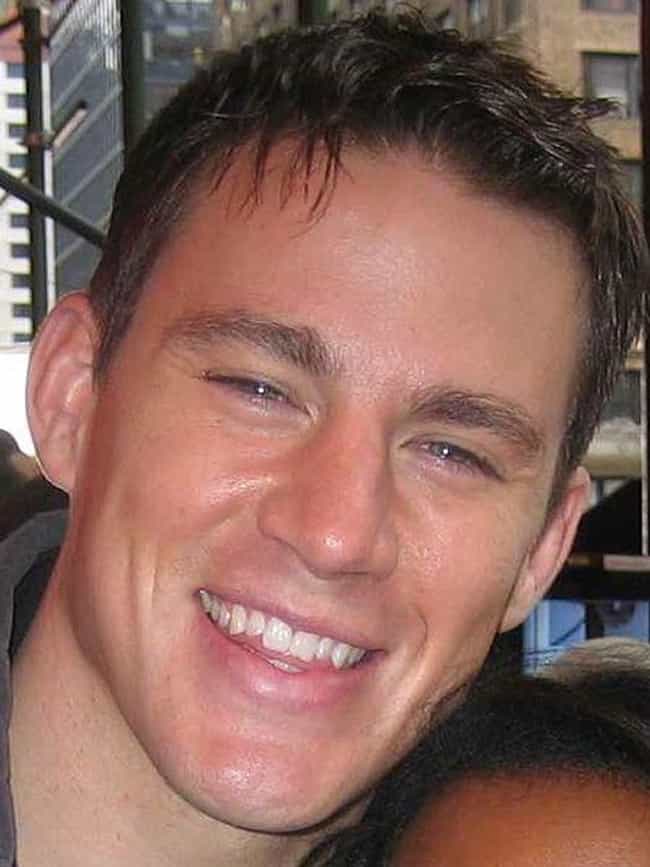 The Eagle

While prepping a scene in which Tatum and other actors would be getting into a freezing cold river in the Scottish Highlands, a crew member poured boiling water into Tatum's wardrobe, burning the skin off of the tip of his penis. (Normally river water is mixed with boiling water and poured into the suit to keep a person warm.)
On the way to the hospital, Tatum told the driver, who was ex-special forces Marines, "You might have to knock me out because I don't know if I can take the pain. Just grab something and hit me on the back of my head." He said the incident was the most painful thing he had ever experienced and the embarrassment smarted as well. "I had five guys looking at my shriveled, burned penis." But Tatum recovered just fine. "I'm good... now. My penis is fantastic! One hundred percent recovered. Put me back in the game, coach."
Source:
US Magazine
Age: 38
Birthplace: Cullman, Alabama, United States of America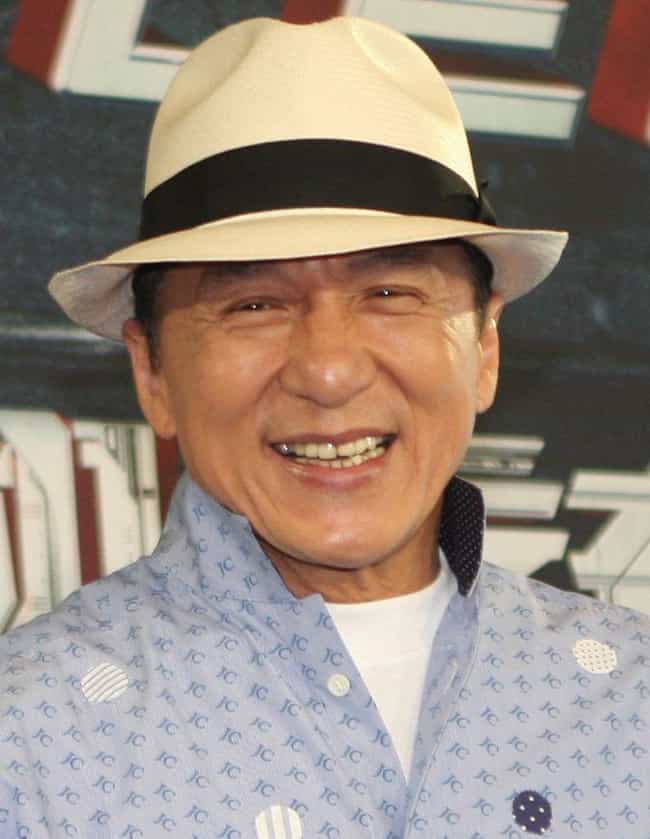 Name just about any Jackie Chan film
Every anatomy student should just study Jackie Chan's list of injuries to get a quick review of the human body. Jackie Chan is not one of those actors who says they do their own stunts but by that means, "I have a stunt double but I'm going to hang from this wire for this scene." Nope. Chan actually does all of his own stunts. The result… dozens of broken bones, countless bruises, and other random ouchies.
Here's the list of Chan's injuries:
Supercilliary / eyebrown bone damaged, almost causing blindness: Drunken Master (1978)
Knocked-out tooth: Snake in the Eagle's Shadow (1978)
Broken nose: Young Master (1980)
Chin injury: Dragon Lord (1982)
Broken nose: Project A (1983)
Spinal damage falling from a 82-foot clock tower: Project A (1983)
Spinal damage falling from a pole: Police Story (1985)
Pelvis dislocation almost causing partial paralysis: Police Story (1985)
Broken finger bones: The Protector (1985)
Skull fracture, bone cave-in behind left ear, and brain bleeding from falling out of a tree: The Armour of God (1986)
Broken breastbone: Armour of God II: Operation Condor (1991)
Cheek bone dislocation: Police Story 3: Super Cop (1992)
Knee damage: City Hunter (1993)
Thigh injury from being caught between two cars: Crime Story (1993)
Dislocation of the right shoulder: City Hunter (1993)
Broken ankle: Rumble in The Bronx (1995)
Broken ankle: Thunderbolt (1996)
Lacerated lip: Police Story 4: First Strike (1996)
Broken nose: Mr. Nice Guy (1997)
Malleolus injury: Who Am I? (1998)
Tailbone damage causing temporary partial paralysis: The Accidental Spy (2001)
Eye injury: The Medallion (2003)
Source:
Kotaku
Age: 64
Birthplace: Victoria Peak, Hong Kong