Total Nerd
The Biggest Box Office Flops Of The Biggest Movie Stars Of The '90s

The 1990s were the last hurrah for the movie star system, where all it took to get someone to the multiplex was to put the right name on the marquee. Arnold Schwarzenegger, Tom Hanks, Will Smith, Sharon Stone, Bill Murray, and others could greenlight a film and guarantee box-office success. Today, movie-going is dictated by the franchise or intellectual property attached. Marvel, James Bond, Pixar, Fast and Furious, and Star Wars matter more than Chris Hemsworth, Daniel Craig, or Vin Diesel.
But even the grand movie stars of the 1990s had their stumbles. These are the most high-profile box-office disasters of 17 of the biggest movie stars of the '90s. Some of these stars bounced back to even grander heights. Some never could get back to their early clout. But all of them made movies we'll never forget.
Arnold Schwarzenegger: 'Last Action Hero'
Release Date: June 18, 1993
Production Budget: $85 Million
US Box Office Total: $50 Million
Why Did It Flop?: Despite a premise that seemed like a can't-miss - a young boy from our world is magically transported into an Arnold Schwarzenegger movie - Last Action Hero totally missed anyway. The film was troubled from the start, with original writers Zak Penn and Adam Leff replaced by Shane Black and David Arnott (who were themselves replaced by script doctor William Goldman), who changed much of the tone of the film.
A hard-R adult satire of '80s action cinema became a cuddly kids' movie with a talking cat voiced by Danny DeVito. Audiences were confused by a script that didn't seem to know what it wanted to be, so they just didn't show up.
Oh, and it also came out the week after Jurassic Park. Whoops.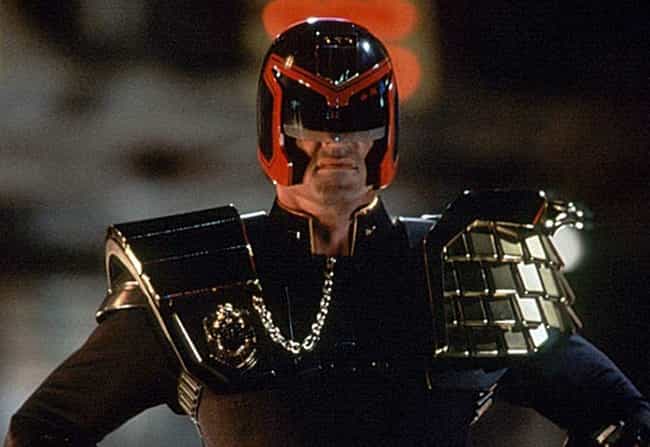 Sylvester Stallone: 'Judge Dredd'
Release Date: June 30, 1995
Production Budget: $90 Million
US Box Office Total: $34.7 Million
Why Did It Flop?: A big-budget feature film based on a British comic book character that's still pretty obscure in the United States was always going to be a hard sell. Throw in Stallone in the waning years of his box-office superiority and the truly bizarre choice of adding Rob Schneider as comic relief and you have yourself a recipe for disaster.
Tom Hanks: 'The Bonfire of the Vanities'
Release Date: December 22, 1990
Production Budget: $47 Million
US Box Office Total: $15.7 Million
Why Did It Flop?: Tom Hanks had a mostly spotless track record as a box-office draw during the '80s and, especially, the '90s. His charm could elevate even the silliest premise (see Turner & Hooch). But playing a stuffy New York aristocrat was maybe a bridge too far for America's favorite movie star. He was grossly miscast in a pitch-black social satire that famously spiraled out of control, as chronicled in the book The Devil's Candy.
Director Brian De Palma clashed with his actors, most notably Bruce Willis, who was also miscast as a muckraking, unscrupulous journalist. In short, some movies are just DOA.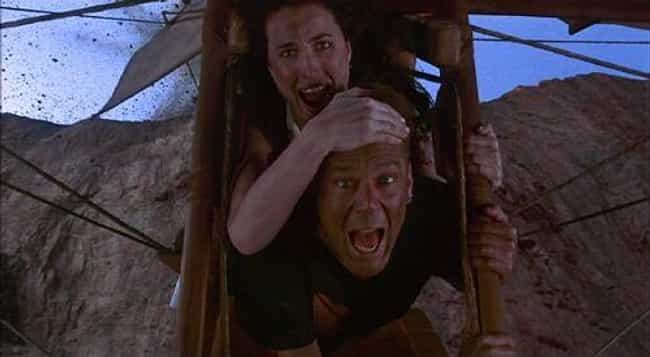 Bruce Willis: 'Hudson Hawk'
Release Date: May 24, 1991
Production Budget: $65 Million
US Box Office Total: $17.2 Million
Why Did It Flop?: Hudson Hawk was marketed to audiences as yet another pedal-to-the-metal action-adventure from superstar Bruce Willis. What people got when they bought a ticket to the movie was a silly, slapstick comedy about the mafia and the CIA attempting to swipe priceless works of art. No one was satisfied, and Hudson Hawk lost TriStar Pictures tens of millions of dollars.