Button Mash
10 Actors And Actresses Who Want To Play Famous Video Game Characters In Movies

12k votes
2.4k voters
68.7k views
10 items
List Rules Vote up the actors and actresses who'd be the perfect fit for these video game characters.
Just as comic books paved the way for live-action superhero movies like Avengers: Endgame to conquer the global box office, video games have a chance to become the next big thing in Hollywood. While live-action video game adaptations are nothing new, they have rarely achieved the critical and commercial success of your average Marvel movie. However, based on the success of Detective Pikachu and the incredible fan support it generated during its release, the tides began turning. Great news for gamers everywhere who were tired of every promising video game movie getting the Uwe Boll treatment.
While not solely responsible for the box-office success of Detective Pikachu, Ryan Reynolds as the coffee-chugging title character did play a crucial role in charming moviegoing audiences. It makes you wonder which actor or actress could do the same for other video game adaptations. A few celebrities have some specific ideas of their own, having publicly identified the video game role of their dreams.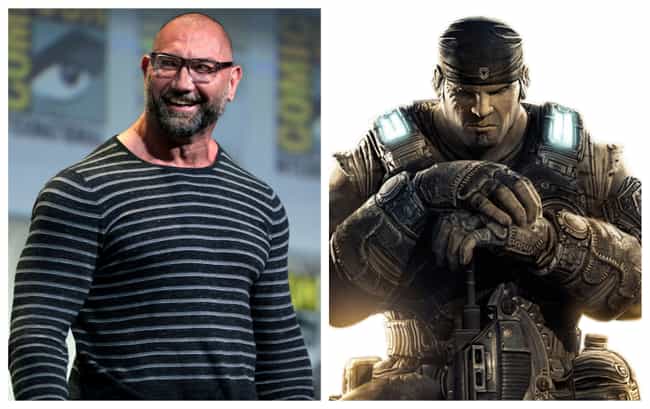 The gears have been slowly turning for the live-action Gears of War movie for years. Writers have been hired and directors have been rumored - but the key will be casting the series' gun-toting/chainsaw-wielding hero Marcus Fenix. One actor who's dying to take on the role is Guardians of the Galaxy star Dave Bautista. According to the former wrestler, he's "been pursuing Gears of War for YEARS now... Marcus Fenix is absolutely a dream role."

Is this great casting?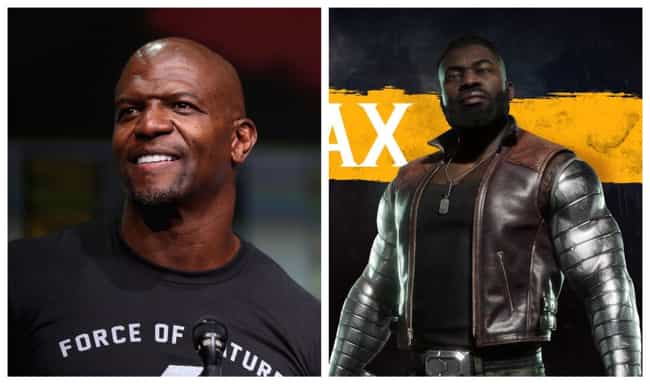 Terry Crews is no stranger to video games, as evidenced by his appearance in the 2019 release of Crackdown 3. However, the Hollywood actor/comedian never appeared in a fighting game until artist Bosslogic reinterpreted Mortal Kombat character Jax into his image. After Mortal Kombat creator Ed Boon expressed his love of Bosslogic's artwork, Crews chimed in enthusiastically on Twitter: "I WOULD LOVE TO DO THIS!!!"
Is this great casting?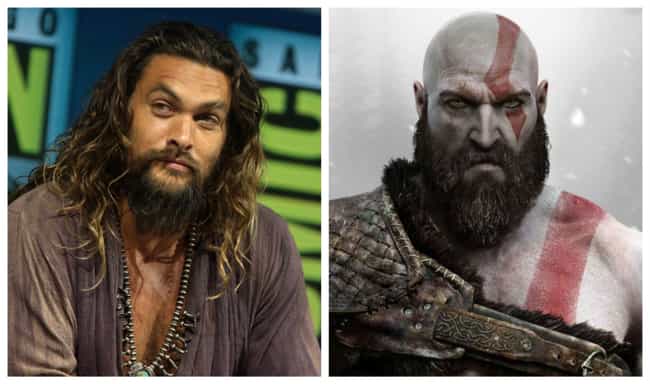 While his time on Game of Thrones was over long before everyone else's, Jason Momoa still found his way to the top of the pop-culture world, thanks to his role as Aquaman in the billion-dollar-grossing movie of the same name. However, based on a 2012 interview, the actor has plenty of energy left to take on another brutish role. When a fan asked Momoa if he would be interested in playing Kratos in a hypothetical God of War movie, the actor was unequivocal: "Hell yes."

Is this great casting?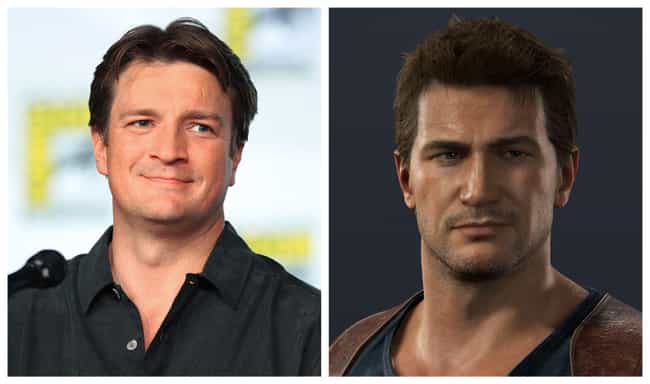 Practically since the dawn of time, Uncharted fans have been fan-casting Nathan Fillion as the handsome treasure hunter Nathan Drake. The Canadian-American actor even campaigned for the role back when news of an Uncharted movie was first making waves in 2010. While the live-action Uncharted remains in development backlog as of 2019, Fillion actually got to star as the famous PlayStation character in a live-action fan film by director Allan Ungar.
"This is something I've wanted to do, but more importantly, something I've wanted to see for a long time," Fillion wrote on Instagram. "If you've ever pinned a towel around your neck for a cape, or donned a fedora and nearly put your eye out with a homemade whip, this is for you."

Is this great casting?