Watchworthy
Movie Twist Endings That Made No Sense Whatsoever

Updated January 24, 2019
9.5k votes
3.7k voters
234.6k views
10 items
List Rules Vote up the twist endings that simply don't add up.
Twist endings in movies may shock the audience or pull the plot in new directions, but that doesn't mean twist endings in films always make sense. Plenty of twist endings ruin the movie, and in many cases, this happens because the sudden revelation lacks logical coherence.
Far too many movies with twist endings make it clear that filmmakers want an easy way to trick the viewer. Some movie plot twists put forth unspoken consequences that offer inadequate build-ups and explanations; others break far from the reality of the film and leave audiences wondering "why?" It's far better to provide an ambiguous ending so the audience can arrive at its own conclusion rather than shoehorning a terrible plot twist that makes no sense, whatsoever.
Data-driven recommendations based on voting from over 40 million monthly visits to Ranker.
Try the free app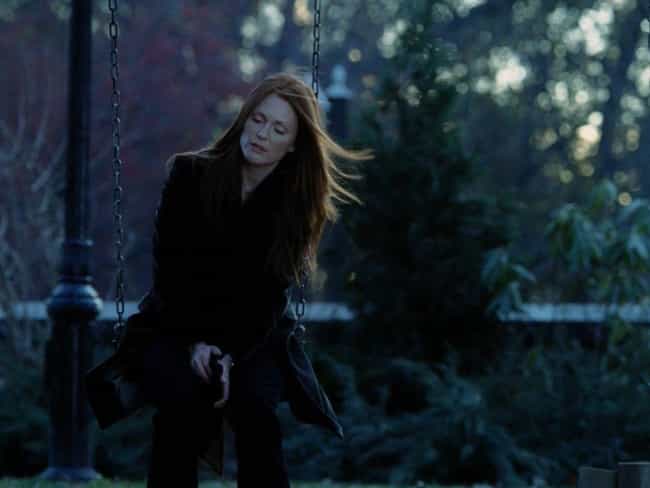 In 2004's The Forgotten, Telly Paretta (Julianne Moore) is a grieving mother struggling to learn the truth about her son Sam. She thought he was felled in a plane crash, but no one else seems to have any recollection of him. She meets a man with the same issue, and they start investigating.
They are chased by agents until the final plot point is revealed. Throughout the film, you get a little lost wondering what the government is hiding, and why they took this woman's son.
This could have been a solid thriller, but any built-up tension quickly disappears with the introduction of the plot twist. It was all one big alien experiment, and Telly was one of the test subjects. She returns to her regular life, and everyone else involved forgets the film's events.
Actors: Julianne Moore, Gary Sinise, Alfre Woodard, Dominic West, Anthony Edwards, + more
Released: 2004
Directed by: Joseph Ruben
Did this ending confuse you?
When Tim Burton reimagined Planet of the Apes, it was apparent he wouldn't be able to replicate the same twist ending as the 1968 version featuring Charlton Heston. After all, many viewers already knew what happened.
In an attempt to create an ending as surprising as the original film, Captain Leo Davidson (Mark Wahlberg) travels back in time. Upon arrival, he notices the Lincoln Memorial has been replaced with a statue of General Thade, and apes he surround him. It is unclear what happened or why the apes are now in charge of Earth in the past.
Tim Roth (who played General Thade) theorizes that his character ended up further back in time than Captain Leo and took over the world as leader of the apes.
Actors: Mark Wahlberg, Helena Bonham Carter, Paul Giamatti, Charlton Heston, Tim Roth, + more
Released: 2001
Directed by: Tim Burton
Did this ending confuse you?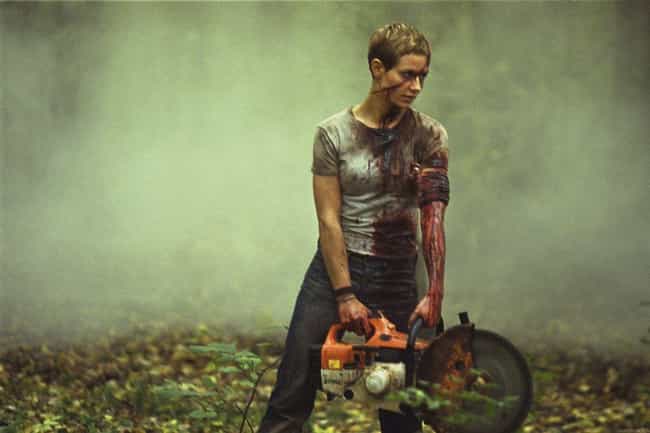 High Tension is a gorefest. This French film was a hit at the 2003 Toronto Film Festival, but was subsequently panned by critics upon wider release. Other than a twist ending, High Tension adheres to the script of your average horror flick.
The film follows Marie (Cécile de France) and Alex (Maïwenn) as the duo heads to Alex's place for a fun weekend. However, their relaxing visit goes awry when an assailant rings the doorbell. The identity of this person is a mystery until the end. Unfortunately, the movie relies on a cliché to shock the audience. Marie, obsessed with Alex, is insane and was the offender all along.
Not only does this not prove all that shocking, but it leaves the film with a wide array of plot holes. If Marie is the assailant, then who is prowling around when Alex and Marie are together? When Marie and Alex are both locked inside the back of the truck, who's driving?
It doesn't make any sense, and the film leaves more questions than answers.
Actors: Cécile de France, Philippe Nahon, Maïwenn Besco, Gabriel Spahiu, Oana Pellea, + more
Released: 2003
Directed by: Alexandre Aja
Did this ending confuse you?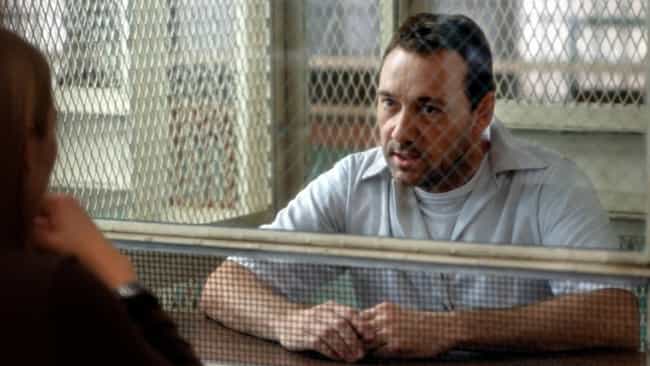 When it debuted in 2003, Roger Ebert described the Life of David Gale as "...intellectually bankrupt and morally dishonest as it could possibly be without David Gale actually hiring himself out as a joker at the court of Saddam Hussein." The film tells the story of David Gale (Kevin Spacey), who was sentenced for taking out his close friend.
The plot twist reveals that Gale did not commit the offense in question, but rather his friend took her own life after receiving a terminal diagnosis. It just looked as though she had been slain. A video delivered to journalists further revealed Gale was involved in framing himself by leaving evidence.
The movie was an attempt to show how the justice system can make mistakes. Unfortunately, the point is lost because of the deception involved. Yes, the justice system was wrong; Gale wasn't the offender. However, the characters purposely misled investigators with their planted evidence, so the statement doesn't make sense.
Actors: Kate Winslet, Kevin Spacey, Melissa McCarthy, Laura Linney, Rhona Mitra, + more
Released: 2003
Directed by: Alan Parker
Did this ending confuse you?