Entertainment
Movie Twist Endings That Made No Sense Whatsoever

4.1k votes
1.4k voters
57.2k views
10 items
List Rules Vote up the twist endings that simply don't add up.
Twist endings in movies may shock the audience or pull the plot in new directions, but that doesn't mean twist endings in films always make sense. Plenty of twist endings ruin the movie, and in many cases, this happens because the sudden revelation lacks logical coherence.
Far too many movies with twist endings make it clear that filmmakers want an easy way to trick the viewer. Some movie plot twists put forth unspoken consequences that offer inadequate build-ups and explanations; others break far from the reality of the film and leave audiences wondering "why?" It's far better to provide an ambiguous ending so the audience can arrive at its own conclusion rather than shoehorning a terrible plot twist that makes no sense, whatsoever.
back to page 1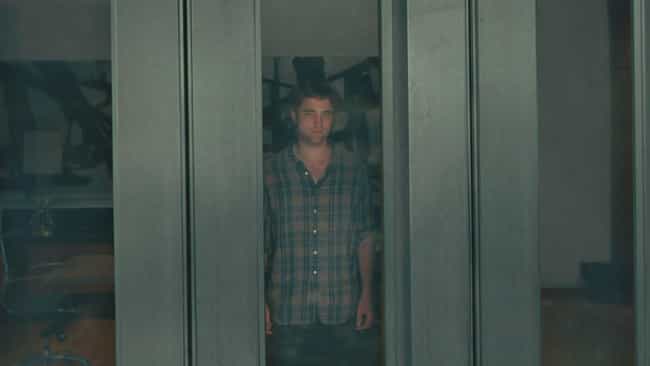 Remember Me doesn't have a fascinating plot. This Robert Pattinson vehicle is very formulaic. Girl from single-parent home meets boy who struggles to fit in. They fall in love, but internal character flaws and external problems lead to drama. Truly in love, however, they get past their issues and grow as individuals.
The defining scene of the movie is that instead of happily ever after, boy ends up in one of the World Trade Center towers on 9/11.
What was the point of such a highly-sensitive twist? The only reasonable answer is director Allen Coulter and screenwriter Will Fetters wanted a quick tearjerker scene. While some critics have praised the rest of the film, the ending still leaves audiences and critics bewildered.
Actors: Pierce Brosnan, Robert Pattinson, Emilie de Ravin, Peyton List, Chris Cooper, + more
Released: 2010
Directed by: Allen Coulter

Did this ending confuse you?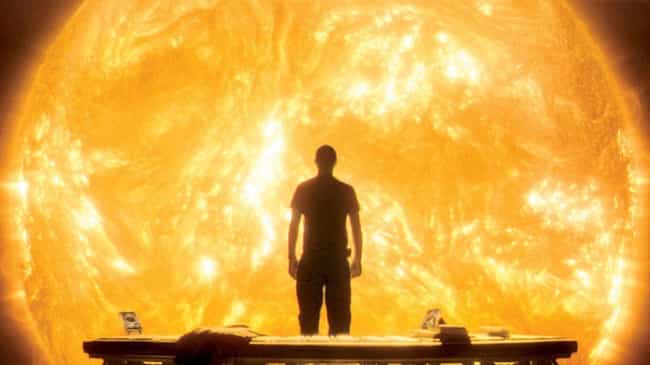 Danny Boyle's Sunshine explores philosophical ideas regarding what an individual would sacrifice to save humanity. The film focuses on the crew of Icarus II, a spaceship commanded by Robert Capa (Cillian Murphy). The crew's mission is to revive the sun after a previous mission failed in this endeavor.
The crew overcomes numerous obstacles, but the final act seems odd. The crew is led to believe some natural cause or technical malfunction destroyed the previous ship. This is where the movie suddenly shifts from sci-fi to thriller. When exploring Icarus I, Capa and his crew discover a member of the former team went insane, took out everyone on board, and is now after them.
The tone and content of the film completely changed just to accommodate a bizarre twist.
Actors: Rose Byrne, Chris Evans, Mark Strong, Cillian Murphy, Michelle Yeoh, + more
Released: 2007
Directed by: Danny Boyle

Did this ending confuse you?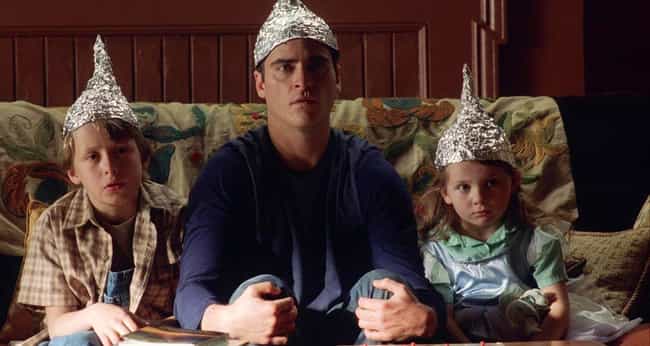 Before he was deemed one of Hollywood's biggest disappointments, M. Night Shyamalan was considered "the next Spielberg" with a reputation for twist endings. However, his 2002 movie Signs was a box office success, but also kicked off a long descent into mediocrity.
The surprise revelation in Shyamalan's third full-length feature was much weaker than previous plot twists. In humanity's struggle to battle an interplanetary alien race, audiences discover the aliens (who mastered complex intergalactic travel, by the way) are severely allergic to water. It begs the question: why would these aliens try to invade Earth when almost three-quarters of the surface is water?
Also, if water is so abundant in the universe, why didn't the aliens develop any defense against it? They have invisibility cloaks and space-traversing ships, but nothing to stay dry when spritzed with H20?
It may have been a reference to H.G. Wells's War of The Worlds, but within Hollywood's universe, it just didn't make sense.
Actors: Mel Gibson, Joaquin Phoenix, Abigail Breslin, M. Night Shyamalan, Michael Showalter, + more
Released: 2002
Directed by: M. Night Shyamalan

Did this ending confuse you?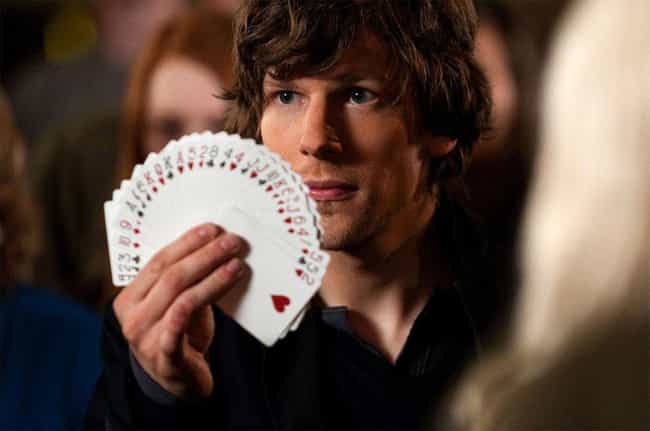 Now You See Me requires you to suspend disbelief and shut off your brain to enjoy it. FBI agent Dylan Rhodes (Mark Ruffalo) spends the film's entire runtime one step behind the "Horsemen of The Apocalypse." The audience quickly learns he is a no-nonsense cop who dislikes magicians.
The plot twist reveals, however, Rhodes was the mastermind of an elaborate con that spanned more than two decades. It involved multiple strangers and way too much coincidence - all with the singular goal of vengeance for his father's passing. He was ultimately part of an ancient magical order whose purpose is to protect the secrets of magic. Rhodes and the "Four Horsemen" disappear together before the movie cuts to his meeting with Interpol agent Alma Dray (Melanie Laurent) in Paris.
Where did the Four Horsemen go? Why did Rhodes plan everything with so much riding on sheer coincidence? There was a sequel, but it didn't answer any of the questions presented by the first movie.
Actors: Morgan Freeman, Isla Fisher, Woody Harrelson, Mark Ruffalo, Michael Caine, + more
Released: 2013
Directed by: Louis Leterrier

Did this ending confuse you?