watchworthy
presents
The Greatest Movie Wedding Proposals

Updated June 3, 2019
1.9k votes
341 voters
10.2k views
20 items
What do you envision as the perfect marriage proposal? Flowers? A shiny diamond engagement ring? Nervous would-be groom on bended knee? Leave it to Hollywood to provide audiences with some of the most memorable moments of romance. These are the greatest movie wedding proposals on film.
Some of the guys who proposed on this list were never great with words. Rocky asked Adrian to marry him in Rocky II, with the not so smooth line, "I was wondering if you wouldn't mind marrying me very much?" Even still, the Italian Stallion's proposal was sweet and sincere, and how could a girl say "no" to Rocky? Johnny Cash was a bit more mischievous with his proposal. He invited his love, June Carter, on stage to sing a duet with him. Then, the music legend would not stop playing the song until she agreed to marry him.
Not every one of these proposals even ended with a "yes" (Sorry, Ben from Knocked Up). But his promise to fill the empty jewelry box he proposed with was so sweet that it had to be listed here. And since it is the 21st century, it should be important to note, that not every proposal on this list featured the man asking the woman.
From a custom-built walk-in shoe closet to Tiffany's in New York City to standing outside in pouring rain, these are the movie marriage proposals that stole our hearts and made us go "awww, that's sweet."
Did we miss any of your favorite wedding proposals in movies? Let us know in the comments section. Also, be sure to upvote for the best silver screen marriage proposals that made the list.
Data-driven recommendations based on voting from over 40 million monthly visits to Ranker.
Try the free app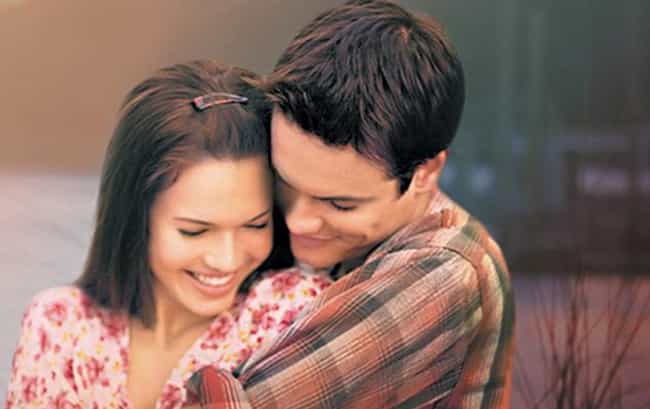 This weepie certainly has its fill of sweet and tender moments. Jamie is a teenager with terminal cancer, but that doesn't stop Landon (Shane West) from falling in love with her. As the pair gazes at the night sky one evening, Landon asks Jamie if she loves him, and when she says yes, he asks her to marry him. One of Jamie's bucket list wishes is to get married, a wish that Landon wants nothing more than to help her complete.
Actors: Mandy Moore, Marisa Miller, Daryl Hannah, Paz de la Huerta, Shane West, + more
Released: 2002
Directed by: Adam Shankman
Screenplay by: Karen Janszen

Dreamy proposal?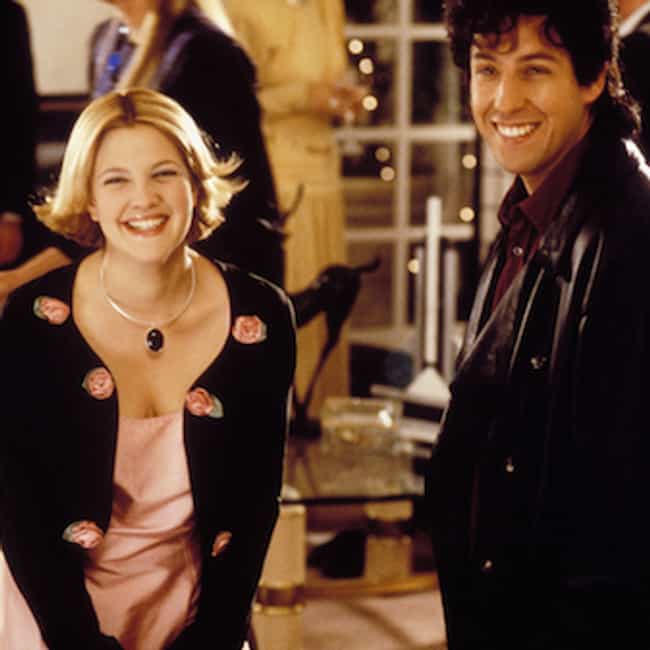 All Robbie (Adam Sander) ever wanted to do was get married. After
the wedding singer
is stranded at the altar, he meets Julia (Drew Barrymore), who's engaged to a man who is cheating on her. Robbie finally gets over his ex, realizes that Julia is perfect for him, and hops on an airplane headed to Vegas and Julia's wedding, where she will become Mrs. Julia Guglia. With some assistance from the crew - and Billy Idol - Robbie serenades Julia with a song he wrote called, "I Wanna Grow Old with You."
Actors: Drew Barrymore, Adam Sandler, Steve Buscemi, William Michael Albert Broad, Christine Taylor, + more
Released: 1998
Directed by: Frank Coraci
Screenplay by: Tim Herlihy

Dreamy proposal?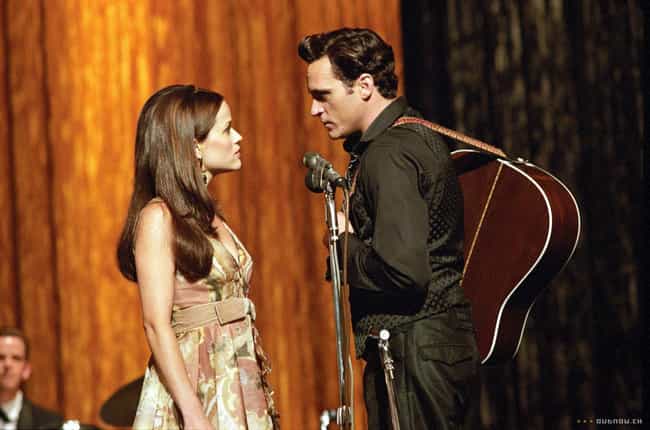 Johnny Cash's 2005 biopic is sweetened when the country singer brings his girl June Carter up on the stage to join him in a duet. The band plays while Cash asks Carter to marry him. The kicker is that Johnny won't stop the song until she says "yes" to his proposal. The legendary music pair remained married for 35 years, until June's death in 2003. Johnny passed just a few months later.
Actors: Reese Witherspoon, Joaquin Phoenix, Ginnifer Goodwin, Robert Patrick, Shelby Lynne, + more
Released: 2005
Directed by: James Mangold
Screenplay by: James Mangold, Gill Dennis

Dreamy proposal?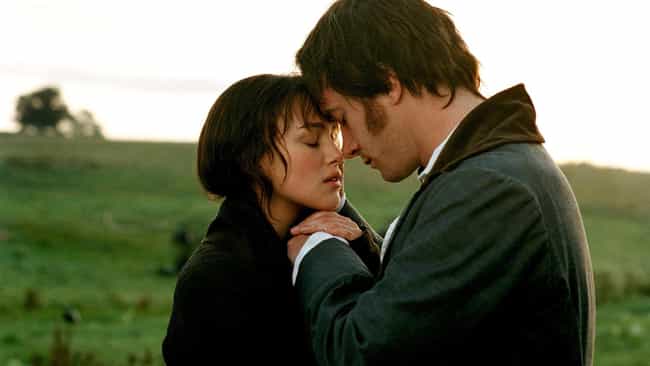 Like so many movie romances, Elizabeth (Keira Knightley) and Mr. Darcy (Matthew Macfadyen) start out hating each other. Darcy is rich and Elizabeth is way beneath his social class. However, the pair quickly discovers that love is richer than money. Darcy pops the question at dawn and tells Elizabeth, "
I love you. I never wish to be parted from you from this day on."
Actors: Keira Knightley, Carey Mulligan, Judi Dench, Rosamund Pike, Donald Sutherland, + more
Released: 2005
Directed by: Joe Wright
Screenplay by: Deborah Moggach

Dreamy proposal?