film

The Best Movies Directed by Wes Craven

5.9k votes
762 voters
15k views
28 items
Follow
List of all movies directed by Wes Craven ranked from best to worst with photos. Films directed by Wes Craven are listed here and include movie posters and Wes Craven movie trailers whenever possible. This is a collection of the best movies directed by Wes Craven as voted on by film buffs. If you think the greatest Wes Craven movie isn't as high as it should be on this list, then make sure to vote so that your opinion of what the top Wes Craven film is can be factored into this list.
From Wes Craven's studio films to Wes Craven's independent films, this Wes Craven filmography keeps tabs on all Wes Craven movies, and lets the cream of the crop rise to the top.
List includes A Nightmare on Elm Street, Scream and more.
If you're wondering "what movies did Wes Craven direct?" or "who is Wes Craven?" then this list will explain how most people know this director. This list also answers questions like "what are the all-time best movies directed by Wes Craven?" and "what's a good selection of good Wes Craven movies?"
If you're wanting to get into Wes Craven films, then this list is a great starting point for at least starting with the most decent Wes Craven works.
All Wes Craven director credits are included. This list of every movie that Wes Craven has directed can be sorted for specific information such as what genre the Wes Craven movie is and which actors starred in the Wes Craven film.
Share the list with your friends to give them a chance to impact the order of the list. (28 items)
Johnny Depp and Natalie Portman have both worked on a Wes Craven directed movie, as have many other great actors.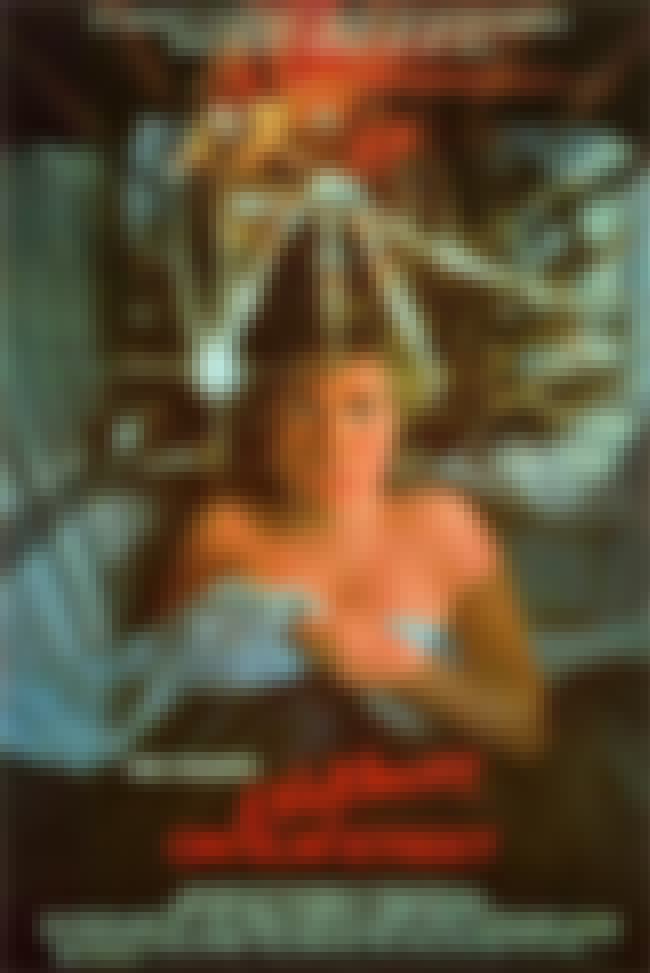 A Nightmare on Elm Street is a 1984 American supernatural slasher horror film written and directed by Wes Craven, and the first film of the Nightmare on Elm Street franchise. The film stars Heather Langenkamp, John Saxon, Ronee Blakley, Amanda Wyss, Jsu Garcia, Robert Englund, and Johnny Depp in his feature film debut. Set in the fictional Midwestern town of Springwood, Ohio, the plot revolves around several teenagers who are stalked and killed in their dreams by Freddy Krueger. The teenagers are unaware of the cause of this strange phenomenon, but their parents hold a dark secret from long ago. Craven produced A Nightmare on Elm Street on an estimated budget of just $1.8 million, a sum the ...more
Also Ranked
#51 on The Greatest Movies of the 1980s, Ranked
#21 on "Old" Movies Every Young Person Needs To Watch In Their Lifetime
#9 on The Best Movies of 1984
#4 on The Greatest Horror Films of All Time

Agree or disagree?
see more on A Nightmare on Elm Street
Scream is a 1996 American slasher film written by Kevin Williamson and directed by Wes Craven. The film stars Neve Campbell, Courteney Cox, Drew Barrymore, and David Arquette. Released on December 20, 1996, Scream follows the character of Sidney Prescott, a high school student in the fictional town of Woodsboro, who becomes the target of a mysterious killer known as Ghostface. Other main characters include Sidney's best friend Tatum Riley, Sidney's boyfriend Billy Loomis, Billy's best friend Stu Macher, film geek Randy Meeks, deputy sheriff Dewey Riley, and news reporter Gale Weathers. The film combined comedy and "whodunit" mystery with the violence of the slasher genre to satirize the ...more
Also Ranked
#66 on The Goriest Movies Ever Made
#13 on The Greatest Horror Films of All Time
#89 on The Best Rainy Day Movies
#7 on Movies You Watched Behind Your Parents' Backs As A Kid
Agree or disagree?
see more on Scream
The Hills Have Eyes is a 1977 American exploitation-horror film written and directed by Wes Craven and starring Susan Lanier, Michael Berryman and Dee Wallace. It is about a suburan family on a road trip who is targeted by a family of savages after being stranded in the Nevada desert. The film was released in cinemas on 22 July 1977 and has since become a cult classic. It is the first film in the The Hills Have Eyes franchise. ...more
Also Ranked
#32 on The Best Classic Movies Streaming on Hulu
#9 on The Best Scary Movies Based on True Stories
#7 on Horror Movie Set-Ups You'd Least Like to Be Trapped In
#6 on The Best Horror Movies Set During Summer
Agree or disagree?
see more on The Hills Have Eyes
Wes Craven's New Nightmare is a 1994 American slasher metafilm written and directed by original Nightmare on Elm Street creator Wes Craven. Although it is the seventh film in the franchise, it is not part of the series continuity, instead portraying Freddy Krueger as a fictional movie villain who invades the real world and haunts the cast and crew responsible for his films. While the canon Elm Street films are about dreams overlapping reality, this entry is about films overlapping reality. In this film, Freddy is depicted as closer to what Craven originally intended, being more menacing and less comical, with a greatly updated attire and appearance. The film features various people involved ...more
Also Ranked
#14 on The Best Horror Movie Sequels
#66 on The Best Movies of 1994
#3 on The Best Nightmare on Elm Street Movies
Agree or disagree?
see more on Wes Craven's New Nightmare