Film

18 Pretty Good Movies And TV Shows You Should Check Out If You Like Star Wars

3.6k votes
437 voters
13.1k views
18 items
List Rules Vote up the recommendations you're most interested in checking out to fill that Star Wars-sized black hole in your life.
As new installments of Star Wars come and go, remaining now and forever on the forefront of humanity's collective consciousness, you are probably waiting in agony for the next cycle's offerings. In the meantime, it might be nice to get your mind off the wait and have some entertainment options similar enough to George Lucas's universe.
There are, of course, dozens of sci-fi shows and movies for people who like Star Wars. Some of the best space movies aren't even creations of Lucas, even though he's often regarded as the king of the genre. Then again, not all movies and shows have to take place in space to qualify for this list.
Instead of just arguing about which Star Wars episode reigns supreme for the next year, here are 18 movie and show recommendations for Star Wars fans of both sci-fi and action movies and shows to fill the black hole.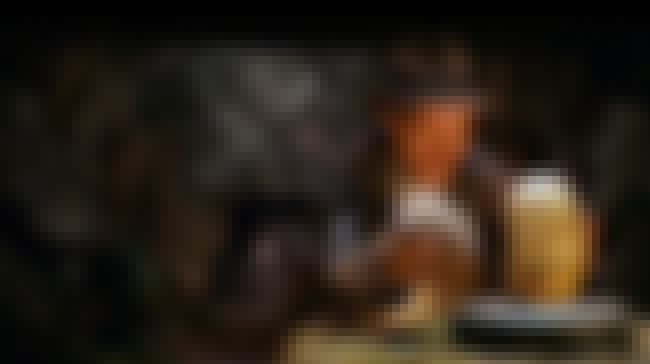 Really any Indiana Jones movie will work in a Star Wars-missing pinch (except maybe Crystal Skull). They're quintessential George Lucas/Steven Spielberg. Indiana Jones the man is basically an Earth-bound Han Solo, so anyone who loves the space-based nerf herder (or just Harrison's Ford's dashing looks) will love the gritty archeologist. With their blend of humor and action, these movies are a wild and imminently enjoyable ride.
Also Ranked
#2 on The Greatest Movies of the 1980s, Ranked
#6 on The Most Rewatchable Movies
#4 on The Best Movies Roger Ebert Gave Four Stars
#81 on The Greatest World War II Movies of All Time

Would you watch this?
see more on Indiana Jones and the Raiders of the Lost Ark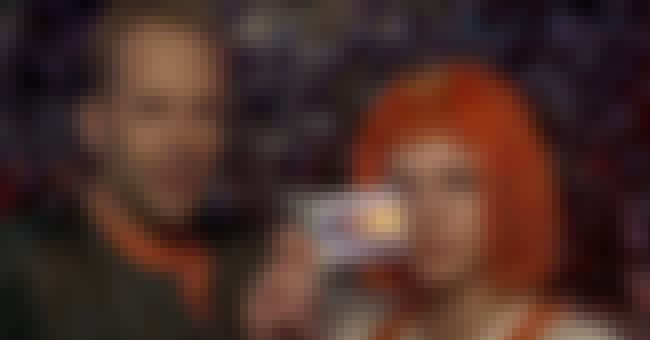 The Fifth Element did its darndest to match the more fantastical elements of the Star Wars universe, and it didn't disappoint. This movie is colorful and loud, building a rich universe in just a single installment, with Bruce Willis growling and kicking alien ass to boot. The Fifth Element is pretty much non-stop action with a surprising amount of humor as the movie never takes itself too seriously in just the right way. It's a fun, quick space opera fix.
Also Ranked
#10 on The Best Dystopian and Near Future Movies
#31 on The Greatest Classic Sci-Fi Movies
#29 on 'Old' Movies Every Young Person Needs To Watch In Their Lifetime
#14 on The Most Rewatchable Action Movies

Would you watch this?
see more on The Fifth Element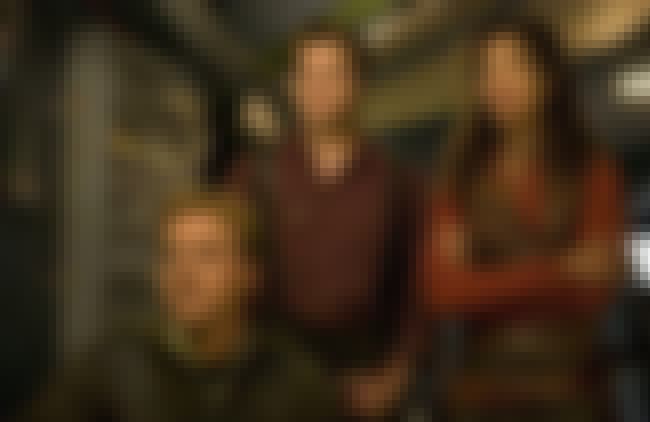 Firefly is perhaps best known as "that show Fox never should have canceled." A Joss Whedon creation, this western sci-fi was as funny as it was exciting, a truly great space opera. Mal Reynolds (Nathan Fillion) is Han Solo and then some, captain of a space pirate crew with just enough morals to be lovable. The comedy's provided by all parties, but especially Alan Tudyk, who delivers no shortage of memorable lines as Wash. Best (and worst) of all, there's only one season of this show, so it's extremely accessible to anyone looking for a space adventure quick fix.
Also Ranked
#14 on The Best TV Shows to Binge Watch
#6 on The Best TV Shows Streaming On Hulu
#12 on TV Shows That Only Smart People Appreciate
#97 on The Best TV Theme Songs of All Time

Would you watch this?
see more on Firefly
There are obviously quite a few Star Wars-alternative options in the Star Trek universe, but 1982's The Wrath of Khan is pretty much at the top. It's one of Leonard Nimoy's best performances, but what's really so special about it is how human it is despite the sci-fi setting. Captain Kirk is essentially dealing with a mid-life crisis as the movie opens, and it's that decidedly human center that grounds this movie, making it a great story first, and a spectacle second.
Also Ranked
#70 on The Greatest Movies of the 1980s, Ranked
#65 on 'Old' Movies Every Young Person Needs To Watch In Their Lifetime
#14 on The Best Movie Sequels Ever Made
#23 on The Best Alien Movies Ever Made

Would you watch this?
see more on Star Trek II: The Wrath of Khan