Watchworthy
12 Movies And TV Shows (And One Song) Set In The Distant Future Of 2017

Updated February 5, 2019
23.1k views
12 items
Science-fiction has always questioned what lies ahead. Believe it or not, the world has no shortage of future movies about 2017. Hell, there are some sci fi movies and shows that predicted the future, including one in which Arnold Schwarzenegger plays a reality TV star (admittedly in very different circumstances than Celebrity Apprentice). Yes, indeed, The Running Man was eerily prescient.
The science fiction films and TV shows on this list are all set in 2017, but were made long before the year came to pass. They present predictions ranging from totally insane to pretty spot-on, given how 2016 ended. Old sci fi movies set in the present don't always have great things to say about the direction of humanity, but they pack a fair amount of insight in their preposterous future worlds.
Will 2017 be a post-apocalyptic wasteland? A sex-crazed dystopia (one can only hope)? What do TV shows about 2017 and movies set in 2017 have to say about the state of the world? Did the movies and shows below hit the nail on the head? If not, maybe the shows and films set in 2019 were more accurate.
Data-driven recommendations based on voting from over 40 million monthly visits to Ranker.
Try the free app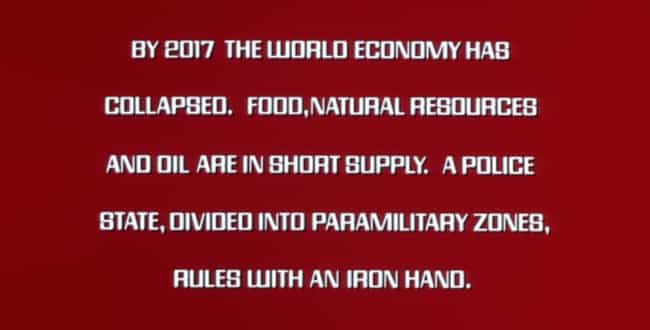 As portrayed in The Running Man, 2017 is a hellscape for many and a utopia for a privileged few, a world which the world economy is collapsing, local police forces are militarized, and nearly all culture is centered around a catchphrase-spouting, media-obsessed billionaire reality TV star. Crazy, right?
The 1987 film predicted a reality-TV-addicted culture long before Survivor premiered, and features now eerily prescient lines like "Get me the president's agent!" The movie also features a government and media entertainment complex that edits video footage and presents it as truth, manipulating the public through mind games and spectacular imagery the masses desperately crave.
The film was less successful in predicting minor details - vending machines sell soda for $18, there's a monorail public transit system in Los Angeles, and Dweezil Zappa is some kind of paramilitary revolutionary. Still, would you be surprised if 2017 brought us TV programs like Climbing For Dollars, in which a man climbs a rope for money while wild dogs attempt to maul?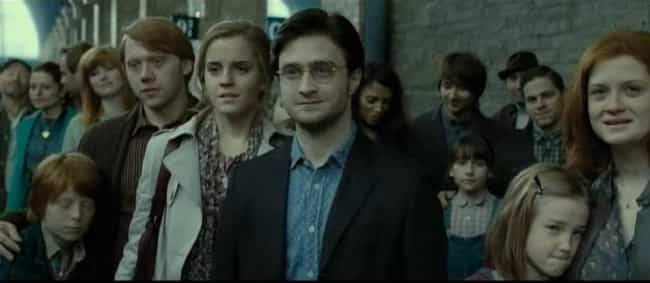 In the final chapter of the final book in the Harry Potter series, Harry Potter and the Deathly Hallows, the story takes us 19 years into the future, as Harry, Hermione, and Ron send their kids to Hogwarts. While the year is never explicitly stated, Harry Potter nerds online and around the world have targeted this date September 1, 2017.
This date was discovered by taking various stated births and deaths from the canon, and is so complicated JK Rowling herself screwed up and declared the epilogue took place in 2016. She has since corrected herself, and verified the final scene is set in September of 2017.
Knowing this, what does the epilogue tell us about the far-off year of 2017? Basically nothing. The wizarding world seems unchanged by muggle technological advances (seriously, no wizard kid wants an iPhone?), and all we know of the world outside King's Cross Station is muggles still have cars and driving tests.
Perhaps the most glaring issue with the epilogue is it predicts in 2017 Harry is still married to Ginny; he hasn't left her for Hermione, his true soulmate. A digression...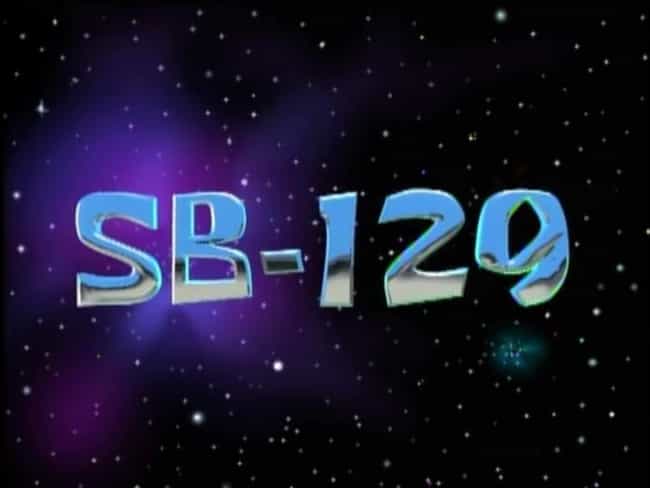 In the SpongeBob SquarePants episode SB-129, Squidward is frozen for 2,000 years before awakening in the distant future of 2017. After some time travel shenanigans, he returns to the present day, which is 2017 (despite the episode being produced and aired in 1999.)
This poses a key question: do all episodes of SpongeBob Squarepants take place in 2017 and, therefore, in the future? Is that what's happening at the bottom of the sea while life on land continues its slow trudge to annihilation, totally oblivious?
This is never answered. However, this does mean the origin of the game jellyfishing, which Squidward invented when he went back in time before 2017, creates a causality loop. Very heady stuff for SpongeBob.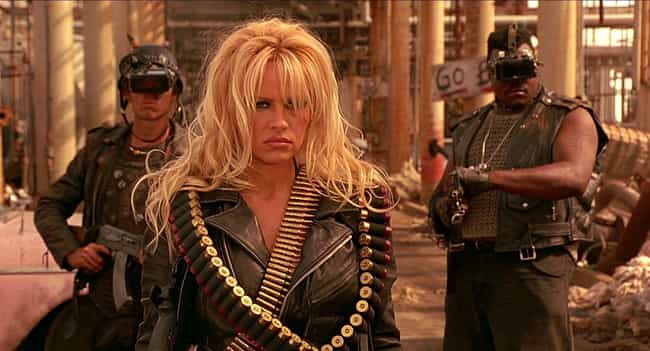 In Barb Wire's 2017, the United States is a dark, violent wasteland knee deep in a Second Civil War. The only person who can save the world is Pamela Anderson.
Barb Wire - a futuristic remake of Casablanca (seriously) - stars Anderson as a superhero bounty hunter. The film predicts a rise in retinal scanning (correct), an America over-run with Nazi-like bad guys (hopefully not correct), and a future in which studios released female-led superhero movies (still not correct, with very few exceptions). Dystopia never tasted so bitter.