Entertainment
16 Influential Movies You Didn't Know Were Based on Short Films

Let's say you're a rookie filmmaker with a great script or idea but no Hollywood street cred. Often times, in order to secure financing, these aspiring writers/directors will make what's called a proof-of-concept short that shows off their vision for a feature length film. In fact, some of the most acclaimed cinematic auteurs in film history got their first feature made based off of their short film. Here are 16 famous movies based on short films.
Producers were not going to just hand Paul Thomas Anderson, a relatively unknown filmmaker at the time, millions of dollars to make an epic about a porn star's rise and fall from fame. But once Anderson showed off his 32-minute mockumentary, The Dirk Diggler Story, financers got a sense of both the direction of Anderson's story and the talent that the writer/director possessed.
You won't believe all the famous films based on shorts that became straight up box office gold. And while some of the cult movies based on short films may not have lit up the box office, they have since become extremely popular with a passionate and ever-growing fanbase.
back to page 1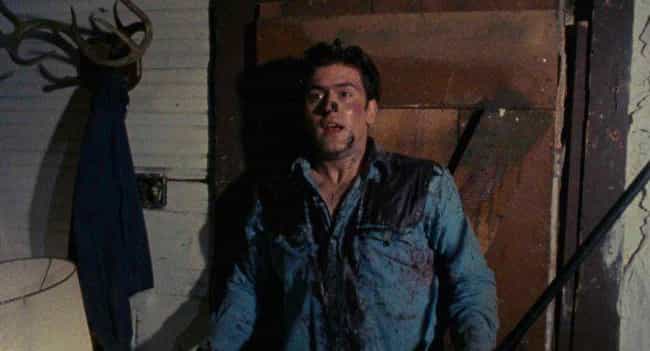 Short Film It's Based On: Within the Woods (1978)
Some people are born to make movies. Sam Raimi started at the age of eight, with an 8mm camera. At 19, he made the 32-minute Within the Woods with the specific intention of drawing investors for a feature. Raimi casted a few friends (including Bruce Campbell, who also starred in The Evil Dead), whipped up $1,600, and went out into a remote cabin in the woods to shoot his crude horror short about demonic possession.
Raimi screened the short at a local theater, alongside The Rocky Horror Picture Show. After a little financial success, the future Spider-Man director earned enough goodwill from investors to turn his short into The Evil Dead (1981), the first of a four-film franchise and the beginning of Raimi's prolific career as a writer, director, and producer.
see more on The Evil Dead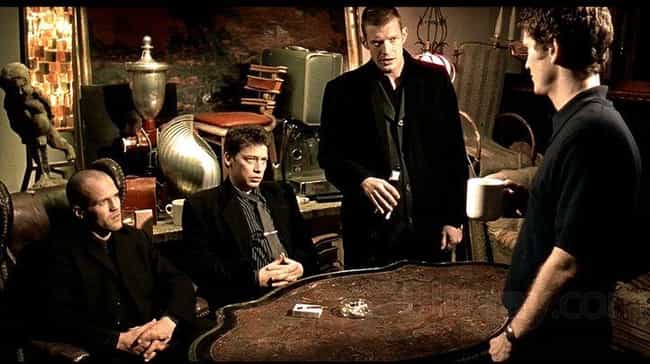 Short Film It's Based On: The Hard Case (1995)
Londoner Guy Ritchie earned money directing music promos and commercials in order to fund his 20-minute short The Hard Case, which he wrote and directed. Lucky for Ritchie, Trudie Styler, Sting's wife, saw the short and decided to finance Ritchie's feature adaptation Lock, Stock and Two Smoking Barrels. Sting took a small role in the film which made Statham an international star, paved the way Snatch, and helped usher in a new wave of post-modern, post-Tarantino crime films.
see more on Lock, Stock and Two Smoking Barrels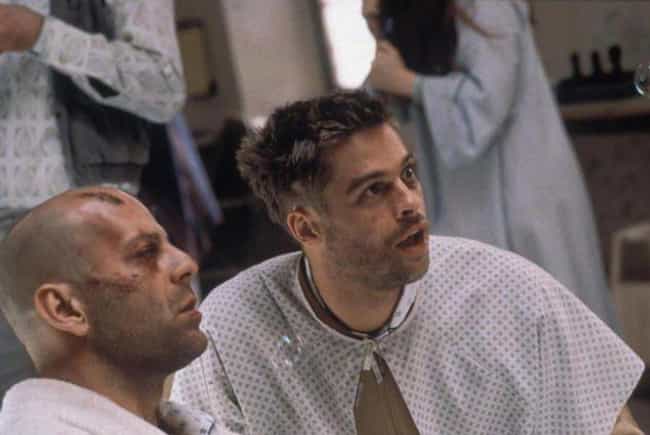 Short Film It's Based On: La Jetée (1962)
French New Wave director Chris Marker's 28-minute, black and white short, which consists of still shots and voice over, is a film school staple. La Jetée takes place in post-apocalyptic Paris following WWIII, where everyone is forced to live underground. A POW is selected to travel back in time in order to try to prevent the war.
Director Terry Gilliam has admitted his 1995 sci-fi feature Twelve Monkeys, starring Bruce Willis and Brad Pitt, was heavily influenced by Marker's short. You could less kindly say it's a blatant rip off. In Gilliam's film, the protagonist must stop a deadly virus unleashed by terrorist organization The Army of the Twelve Monkeys, not World War III, in order to save the world. Otherwise, it's more or less exactly the same.
see more on 12 Monkeys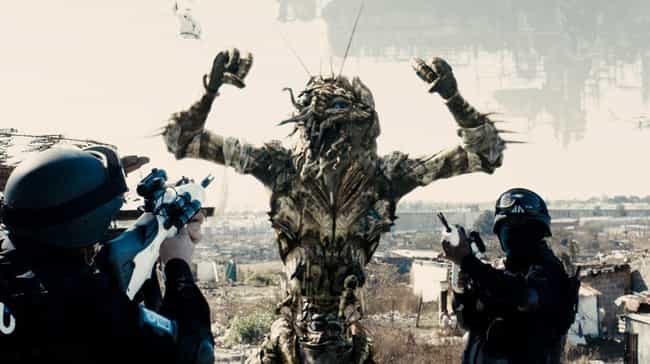 Short Film It's Based On: Alive in Joburg (2005)
South African writer/director Neill Blomkamp's documentary style short Alive in Joburg may only be about six minutes long, but it's loaded with exemplary visual effects and explores themes of apartheid.
After success as a commercial and shorts director, Blomkamp was set to make his feature debut with an adaptation of the Halo video game. When that project fell through, he opted to expand his short into District 9 (2009). The science fiction thriller turned out to be a box office success and was nominated for four Academy Awards, including a nod for Best Picture and Best Visual Effects.
see more on District 9