Watchworthy
Movies That Gave Kids False Hope Their Divorced Parents Would Get Back Together

Updated October 12, 2018
6.4k views
9 items
Movies about divorce can take many forms. They can, for instance, be about splits-as-poignant-but-absolutely-final (as in Kramer vs Kramer). But for every "realist" flick about separations, in which wackily mismatched parents continue to (whimsically) hate each other whilst doting on their offspring, there's a counterbalancing film (The Parent Trap, anyone?) in which mum and dad do get back together, against all odds. These, some cynics say, are unnecessarily uplifting children's movies that give kids false hope.
Sometimes reunions in unrealistic movies about divorce happen outright. In other cases, a happy ending is implied. Regardless of what you see on the screen, the below films all encompass the possibility of renewed wedded bliss, even when said reconciliations are achieved through a hero's journey involving haunted forests and evil toymakers. Not all of these films are children's movies, but that doesn't mean enterprising kids can't sneak into Netflix, watch, and learn.
Data-driven recommendations based on voting from over 40 million monthly visits to Ranker.
Try the free app
In The Parent Trap, Hayley Mills and Hayley Mills, those dual faces of early technological doppelganger-dom, play twins Susan Evers and Sharon McKendrick, who were separated in babyhood and who accidentally (or fatefully) meet at summer camp. One lives with dad, one with mom, and through a series of ingenious pranks, they succeed in reconciling their parents. A great supporting cast of gold-digging, aspiring evil stepmothers and sage housekeepers keeps things interesting, as does mother Maggie McKendrick (Maureen O'Hara), with her enigmatically eccentric sexiness. You can easily imagine mama going on a bender and encouraging her daughters to imbibe along with her.
The Parent Trap was famously remade with Lindsay Lohan in the role of both twins, giving a whole new generation of kids false hope.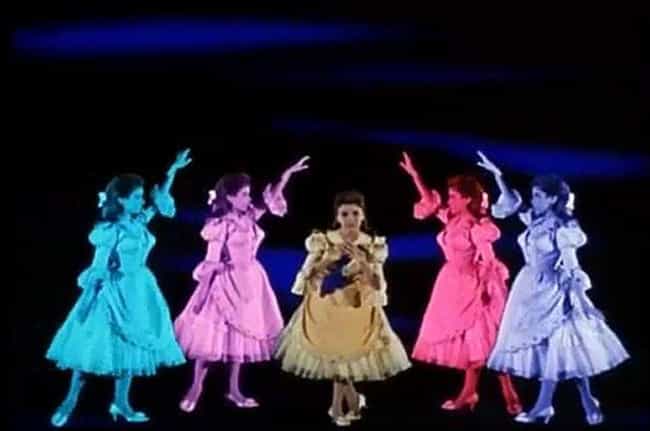 Before it was the name of Kat Bjelland's band, Babes in Toyland was a surreal, beautifully Technicolored musical extravaganza for children, featuring a lost-then-found-father/mother dynamic and some memorable psychedelic montages.
The adventure begins when dastardly Barnaby (Ray Bolger, of Wizard of Oz scarecrow fame) hatches a diabolical plot to separate sweethearts Tom (Tommy Sands) and Mary (Annette Funicello). Mary lives with an enchanted brood of children, who, hoping to reconcile her with her beau, lead her through mystical forests and into the shop of an ingenious toymaker, whose assistant creates a magic gun that destroys evil Barnaby.
In the end, Tom and Mary wed, and the film's mystical orphans have their surrogate parents intact.
Okay, so, the parents don't get back together in this clever take on 1982's Tootsie, but the fact that the family more or less reunites at the end can be interpreted as a kind of consolation prize for hopeful children, nonetheless. Robin Williams stars as an enterprising voiceover artist who applies to be a housekeeper in his own home after his wife (Sally Field) files for divorce. With the aid of a prosthetic mask, ingenious makeup artistry, and a soft Scottish accent, he gets hired by his unsuspecting former spouse, and Mrs. Euphegenia Doubtfire quickly becomes an endearingly dotty (yet efficient) grandmother figure, beloved by the whole family.
Mrs. Doubtfire culminates in a mask-ripping-off showdown, but in the end, both mother and children realize that they need Mrs. Doubtfire and daddy in their lives, and a truce that seems like it could eventually lead to a reconciliation ends the film on a hopeful note.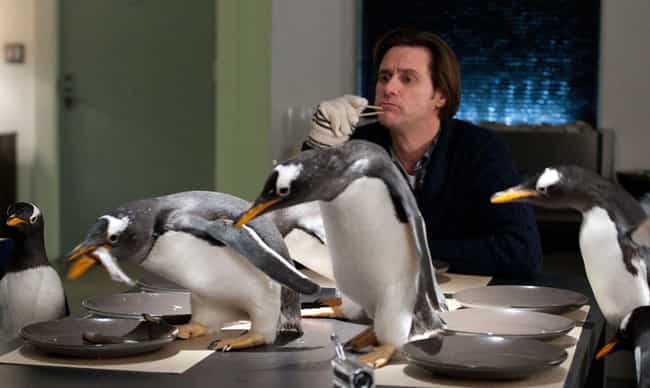 Mr. Popper's Penguins, based on the classic 1938 children's novel of the same name, stars Jim Carrey as Mr. Popper, a divorced realtor who receives a crate of penguins from his late father, an Arctic explorer. He plans to give the birds away, but his kids bond with them. Which leads to Mr. Popper getting back together with their mother (to sum it up in a crude nutshell, because how much plot detail do you really want here?).
The moral of the story? Exotic (and endangered) animals breed familial reconciliations. A great double-whammy lesson for children.