Film

19 Movies You Watched As A Kid Just To Catch The Nude Scenes

3.6k votes
792 voters
87.4k views
19 items
List Rules Vote up the movies you're willing to admit you watched over and over as a wayward youth to see nudity.
Growing up, it's likely you had little-to-no chance of seeing nudity outside a rare glimpse of semi-nude bodies in movies your parents approved of, so you had to get creative with what you watched. How to best find a movie your parents were okay with you watching that scratched that nudity itch when you're, say 11 to 16 or so years old? All adolescents want to see naked people. It's natural curiosity.
As a young cinephile, you had to find just the right kind of titillating films, those offering a carnival of flesh without arousing attention from parents. Everyone knows the best movie nudity for kids comes in classy PG-13 movies with a flash of naked boob, but finding such movies often meant taking a deep dive into stuff your parents might not want to watch: '80s teen comedies and B-horror films. Once you found those movies, you had to come up with an excuse as to why you were watching them, in case you got caught. Prepare to be transported back to yesteryear while you read about all the movies kids watch to see nudity, especially in the pre smart phone days when they couldn't watch porn.
Many of the items on this list will be instantly recognizable as movies you watched at sleepovers for the sexy bits, though there are a few you probably watched alone. After all, how do you convince a cadre of 12-year-old boys to sit through a neo noir about aliens mind-controlling everyone with the help of a mad scientist? Even the promise of full frontal nudity can't make that premise attractive to pre-teens.
For a lot of people, the films you watched to catch a little skin built the foundation of your cinematic preferences as an adult. Or maybe it just warped your sexual preferences forever. Either/or. There's no way to know. Relive the magic of those clandestine VHS viewings by reading about everything you watched to see some sneaky nudity.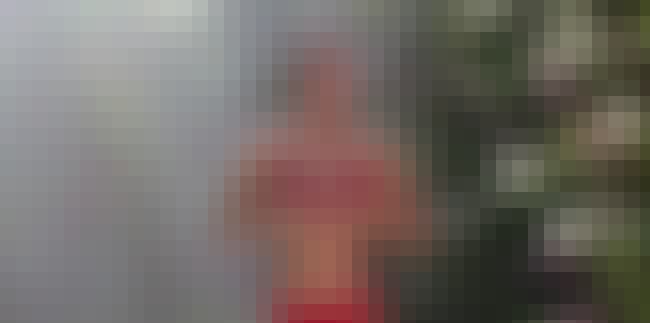 The Nudity: There's nothing sneaky about the nudity Fast Times at Ridgemont High; it has what's considered to be the most famous naked lady scene in history. Luckily, for kids, it's also considered an important film in teen genre.
How You Convinced Your Parents: If you were smart enough (or if your parents didn't want to argue), you could swing it that you were watching a seminal film about the ontological struggles of young people in southern California, in which there just happened to be a bunch of breasts onscreen. You can't control what happens in art, you know? Plus maybe it's a statement on the meaninglessness of carnal pursuits.
Also Ranked
#51 on 'Old' Movies Every Young Person Needs To Watch In Their Lifetime
#41 on The Funniest '80s Movies
#62 on Movies That Should Never Be Remade
#89 on The All-Time Greatest Comedy Films

Agree or disagree?
see more on Fast Times at Ridgemont High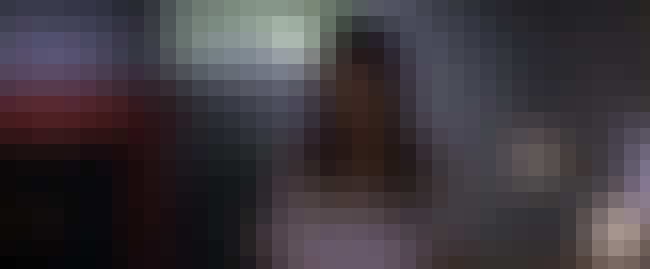 The Nudity: There are some movies on this list you could get away with watching while your parents were awake. This isn't one of them. It's pure, depraved spank material.
Wild Things doesn't just have a few butts or a stray breast, it has girl-on-girl action in a swimming pool, a buckwild threesome in which Neve Campbell pours champagne all over bare-chested Denise Richards, and a scene of Kevin Bacon showing off his wang for sh*ts and giggles. It's possible this movie ruined sex for you before you even had your first kiss. Viva la Wild Things.
How You Convinced Your Parents: You could argue the cinematic merits of Fast Times at Ridgemont High, but the only way you could get away with doing the same for Wild Things is if John Waters is your dad. Or if your parents love irony so much they'd believe a post-structuralist critique. Maybe you showed them Roger Ebert's review:
"Wild Things is lurid trash, with a plot so twisted they're still explaining it during the closing titles. It's like a three-way collision between a softcore sex film, a soap opera and a B-grade noir. I liked it... The movie solidifies Neve Campbell's position as the queen of slick exploitation, gives Matt Dillon and Kevin Bacon lots of chances to squint ominously, and has a sex scene with Denise Richards (of Starship Troopers) that is either gratuitous or indispensable, depending on your point of view."
But in all likelihood, you didn't convince them to let you watch this movie. You snuck it behind their backs, and didn't regret it for a minute.
Also Ranked
#93 on 'Old' Movies Every Young Person Needs To Watch In Their Lifetime
#15 on The Most Awkward Movies to Watch with Your Parents
#26 on The Best Movies of 1998
#15 on Great Movies About Bisexual Characters

Agree or disagree?
see more on Wild Things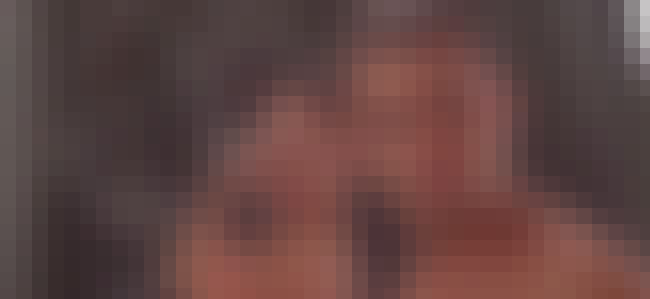 The Nudity: There's an almost 100% chance that when your adult guardian took you to see Starship Troopers in the theater (your very sweet grandfather, for instance) neither of you knew you were in for a shower scene with full-on female nudity. You probably felt a strange mix of embarrassment and elation as you cataloged this scene for later use, and then pretended like you didn't even notice all those breasts on a giant screen. Also, it's possible your grandfather was like "Man, this can't be good for the kid. Well, who cares. It's just a bit of boob. Show me more, Verhoeven. Grandpa like."
How You Convinced Your Parents: Who in their right mind would have assumed a movie with a name as generic as Starship Troopers, about humans fighting aliens in space, would have a co-ed shower scene with boobs flying everywhere? You probably told your parents it was like Independence Day or Men in Black and hoped they didn't read reviews or see a poster that said Rated R for violence, language and nudity.
Also Ranked
#56 on The Greatest Classic Sci-Fi Movies
#18 on The Best Science Fiction Action Movies
#20 on The Best Alien Movies Ever Made
#31 on The Best Dystopian and Near Future Movies

Agree or disagree?
see more on Starship Troopers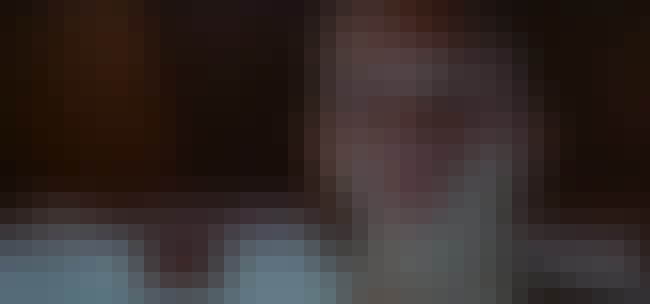 The Nudity: Species has a phenomenally nondescript name. Isn't every living thing a species? Like, what? What is this movie even about, other than nudity?
Pree-teen, teen, adult - it doesn't matter how old you were when Species graced the shelves of every video rental store in the country, the only reason you watched this sordid mess of B-schlock masquerading as an actual-film was Natasha Henstridge killing that guy in the pool. Or, you know, just any scene she's in.
How You Convinced Your Parents: If you were a geek, this presented no problems. The sci-if premise and your love of Star Trek made if very easy to convince your parents you wanted to see Species for its merits as science fiction, not all dem t*tties. If you weren't a geek, you either brought some geeky friends over to watch it, or you subtly convinced your dad or lesbian/bisexual/pansexual mom/stepmom/older sister it would be a nice bonding experience for the two of you, then sat as far away from one another on the couch as possible.
Also Ranked
#102 on The Greatest Classic Sci-Fi Movies
#61 on The Best Horror Movie Franchises
#51 on The Best Alien Movies Ever Made
#43 on The Best Movies of 1995

Agree or disagree?
see more on Species