Legal Dramas
Actual Lawyers Explain Which Legal Movies They Like The Best

May 28, 2020
2.4k votes
752 voters
80.5k views
27 items
List Rules Lawyers: Vote up the legal movies that actually get things right.
A gavel pounds, a bailiff escorts in a defiant or ashamed defendant, jury members stare earnestly, and sharply dressed lawyers pontificate with the eloquence of Roman orators. These scenes and scenes are the gist of the best law films or TV shows, and most people have their favorites, including lawyers themselves.
Attorneys and other legal professionals from the /r/law subreddits on Reddit have shared their favorite courtroom thrillers, comedies, and even a few movies that a jury wouldn't unanimously consider "law film" material. Lawyers on Reddit like talking about their nastiest cases, but they take a more upbeat timeout to share their top law movies. Verdict? That's not unanimous either - except maybe for a favorite film starring Joe Pesci and Marisa Tomei.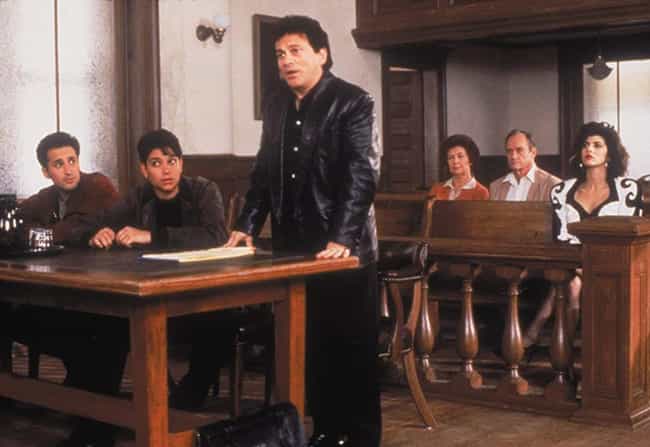 From Redditor /u/wagwa2001l:
My Cousin Vinny is the best legal movie ever made...
From Redditor /u/Cpt_duo:
If I had a week to live I would totally use Vinny's opening argument: "Everything that guy just said is bullsh*t. Thank you."
From Redditor /u/Reallypablo:
Most accurate movie I've seen from the legal perspective.
Actors: Marisa Tomei, Joe Pesci, Ralph Macchio, Fred Gwynne, James Rebhorn, + more
Released: 1992
Directed by: Jonathan Lynn
From Redditor /u/OriginalStomper:
I get chills whenever I see that scene at the end of the trial, with all the people in the balcony standing up for Atticus Finch.
Actors: Robert Duvall, Gregory Peck, William Windom, Alice Ghostley, Brock Peters, + more
Released: 1962
Directed by: Robert Mulligan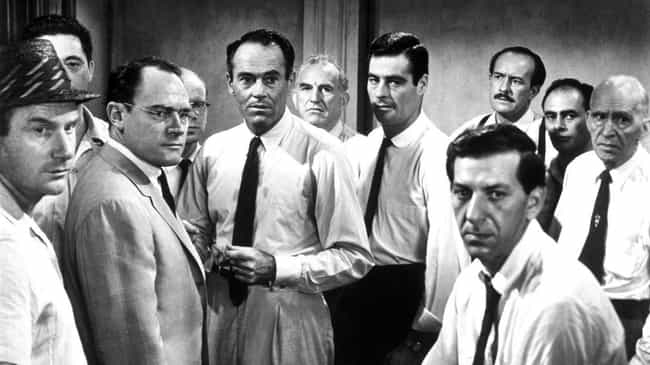 From Redditor /u/lansun:
I just watched it yesterday after googling it and learning [US Supreme Court Justice Sonia] Sotomayor attributed the movie as the reason why she pursued law.
Fantastic classic!
Actors: Henry Fonda, Jack Klugman, Lee J. Cobb, Martin Balsam, Jack Warden, + more
Released: 1957
Directed by: Sidney Lumet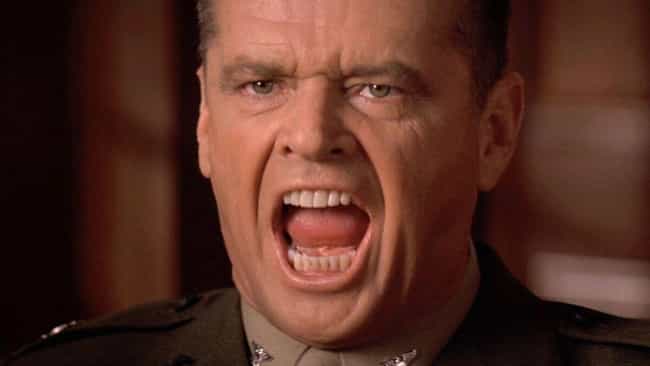 From Redditor /u/maluminse:
Some of the trial scenes are accurate. Some are not accurate at all. Some of the story line is illogical. But it's still a good movie.
From Redditor /u/frankcaruso:
[Jack Nicholson as Col. Nathan R. Jessep in] A Few Good Men:
...You don't want the truth because deep down in places you don't talk about at parties, you want me on that wall, you need me on that wall. We use words like honor, code, loyalty. We use these words as the backbone of a life spent defending something. You use them as a punchline. I have neither the time nor the inclination to explain myself to a man who rises and sleeps under the blanket of the very freedom that I provide, and then questions the manner in which I provide it. I would rather you just said thank you, and went on your way.
Actors: Tom Cruise, Demi Moore, Jack Nicholson, Kevin Bacon, Kiefer Sutherland, + more
Released: 1992
Directed by: Rob Reiner