Total Nerd Movies & TV Shows to Watch If You Love Stranger Things

380 votes
74 voters
1.9k views
26 items
List Rules Vote up the best shows for Stranger Things fans!
As Stranger Things has dominated pop culture conversations in recent years, it's natural to crave shows like Stranger Things after binging the series. With its coming of age stories, 80's nostalgia, and sci-fi overtones, Stranger Things is a truly unique program. However, it isn't impossible to find TV shows and movies that encapsulate the Stranger Things spirit. This list contains recommendations for movies and TV shows to watch if you love Stranger Things.
Shows and movies like Stranger Things often examine young relationships or dark deeds. What to watch after Stranger Things really depends on your mood. What are some movies and TV shows for Stranger Things fans? The Goonies finds a gang of misfits banding together with a few older kids to uncover the fortune of One-Eyed Willy the Pirate. E.T. The Extra-Terrestrial and Twin Peaks are also good TV shows for those who like Stranger Things. Other great movies and series recommended for fans of Stranger Things include Freaks and Geeks, It, and Stand By Me.

What do you watch when you finish binging Stranger Things? Vote the best viewing material up to the top of this list and please add any good shows or movies we may have missed.
The Goonies is a 1985 American adventure comedy film directed by Richard Donner. The screenplay was written by Chris Columbus from a story by executive producer Steven Spielberg. The film's premise features a band of pre-teens who live in the "Goon Docks" neighborhood of Astoria, Oregon attempting to save their homes from demolition, and in doing so, discover an old Spanish map that leads them on an adventure to unearth the long-lost fortune of One-Eyed Willie, a legendary 17th-century pirate. ...more on Wikipedia
Also Ranked
#21 on The Greatest Movies of the 1980s, Ranked
#18 on The Most Rewatchable Movies
#13 on The Best Halloween Movies for Kids
#92 on The Greatest Film Scores of All Time

Agree or disagree?
see more on The Goonies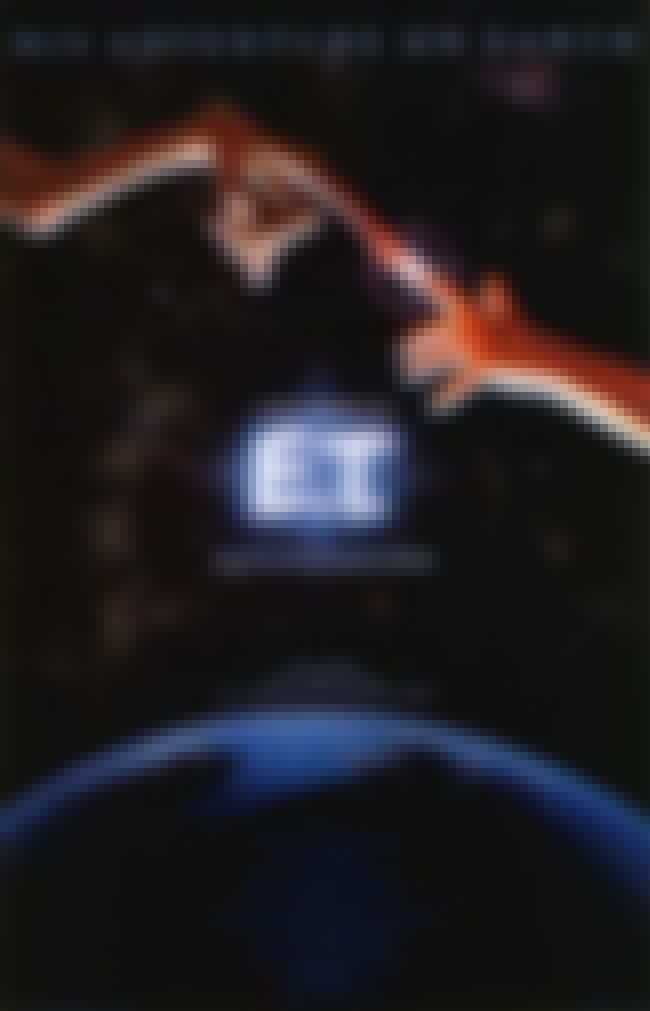 E.T. the Extra-Terrestrial is a 1982 American science fiction-family film co-produced and directed by Steven Spielberg and written by Melissa Mathison, featuring special effects by Carlo Rambaldi and Dennis Muren, and starring Henry Thomas, Dee Wallace, Robert MacNaughton, Drew Barrymore and Peter Coyote. It tells the story of Elliott, a lonely boy who befriends an extraterrestrial, dubbed "E.T.", who is stranded on Earth. He and his siblings help it return home while attempting to keep it hidden from their mother and the government. The concept for the film was based on an imaginary friend Spielberg created after his parents' divorce in 1960. In 1980, Spielberg met Mathison and developed a ...more on Wikipedia
Also Ranked
#5 on The Greatest Movies of the 1980s, Ranked
#28 on The Most Rewatchable Movies
#23 on The Best Halloween Movies for Kids
#18 on The Best Movies Roger Ebert Gave Four Stars

Agree or disagree?
see more on E.T. the Extra-Terrestrial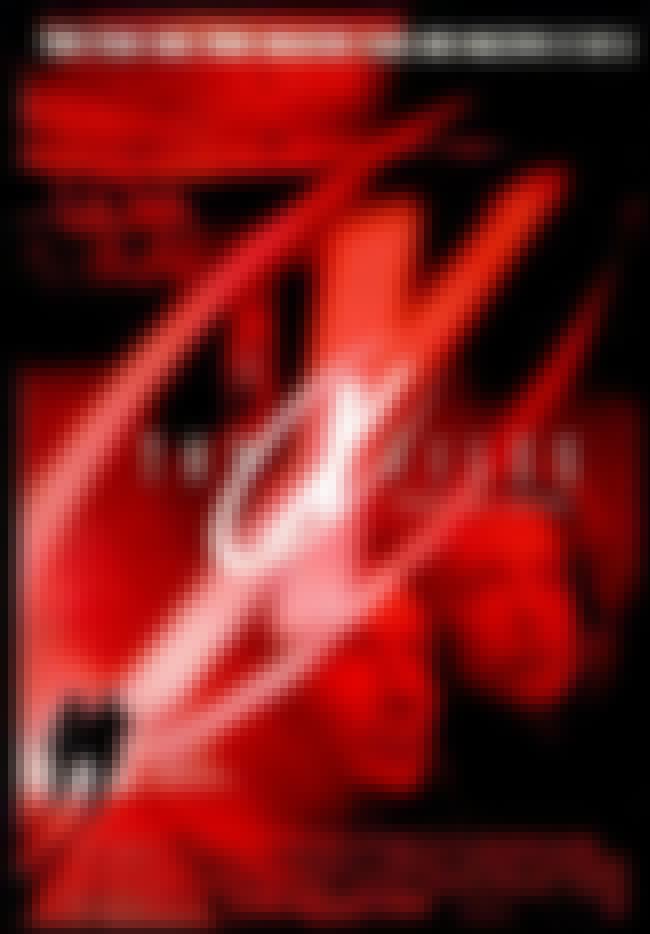 The X-Files is a 1998 American science fiction film written by Chris Carter and Frank Spotnitz, and directed by Rob Bowman. It is the first feature film based on The X-Files series created by Carter that revolves around fictional unsolved cases called the X-Files and the characters solving them. Four main characters from the television series appear in the film: David Duchovny, Gillian Anderson, Mitch Pileggi and William B. Davis reprise their respective roles as FBI agents Fox Mulder and Dana Scully, FBI Assistant Director Walter Skinner and the Cigarette-Smoking Man. The film's tagline and sub-title is Fight the Future. The story follows agents Mulder and Scully, removed from their usual ...more on Wikipedia
Also Ranked
#54 on The Greatest Classic Sci-Fi Movies
#19 on The Best Alien Movies Ever Made
#37 on The Best Movies of 1998
#6 on The Best Movies Based on TV Shows

Agree or disagree?
see more on The X-Files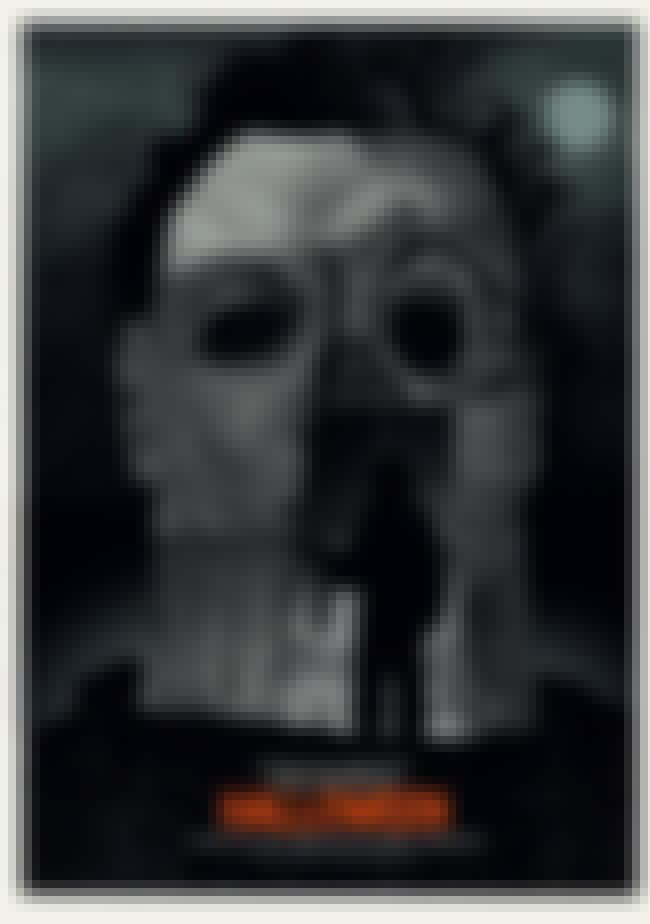 Halloween is a 1978 American independent slasher horror film directed and scored by John Carpenter, co-written with producer Debra Hill, and starring Donald Pleasence and Jamie Lee Curtis in her film debut. The film was the first installment in what has become the Halloween franchise. The plot is set in the fictional Midwestern town of Haddonfield, Illinois. On Halloween night in 1963, a six-year-old Michael Myers murders his older sister by stabbing her with a kitchen knife. Fifteen years later, he escapes from a psychiatric hospital, returns home, and stalks teenager Laurie Strode and her friends. Michael's psychiatrist Dr. Sam Loomis suspects Michael's intentions, and follows him to ...more on Wikipedia
Also Ranked
#60 on The Best Psychological Thrillers of All Time
#1 on The Greatest Horror Films of All Time
#14 on The Best Intelligent Horror Movies
#27 on The Best '70s Movies

Agree or disagree?
see more on Halloween