Graveyard Shift
27 Films Stephen King Has Awarded His Personal Stamp Of Approval

Updated October 16, 2019
153.2k votes
22.6k voters
624.5k views
27 items
List Rules Vote up the movies you agree are excellent. Vote down the films you think King has misjudged.
The modern master of horror is a massive movie buff. And many of Stephen King's favorite movies transcend the genre that defines him. His top picks include horror features and a few surprises: suspense tales, action flicks, and foreign films. This list of movies recommended by Stephen King brings seemingly disparate movies together and pairs them with the celebrated author's words on why each pick is special.
King found inspiration early from both literature and movies. As a kid, he loved horror comics and going to the movies; he has cited 1955's The Night of the Hunter as one of the first movies that truly terrified and enthralled him. But he reportedly had different feelings about Kubrick's The Shining. Over the years, King has never shied away from giving his opinion on books, whether his own works inspired them or not, and he's equally as open about sharing his film critiques.
The films Stephen King recommends run the gamut from black-and-white classics to modern remakes.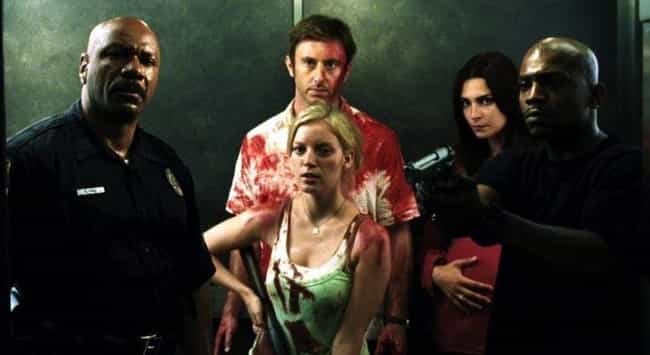 The 2004 film Dawn of the Dead is a remake of the 1978 zombie flick directed by George A. Romero. The story follows a group trying to survive the zombie apocalypse in a shopping mall. King found the zombies horrifying, likening them to "terrorists who never quit." He also called the movie's first few minutes "one of the best opening sequences of a horror film ever made."
The Dawn of the Dead remake grossed more than $102 million worldwide and had a strong critical showing as well.
Actors: Ving Rhames, Ty Burrell, Kevin Zegers, Sarah Polley, Lindy Booth, + more
Released: 2004
Directed by: Zack Snyder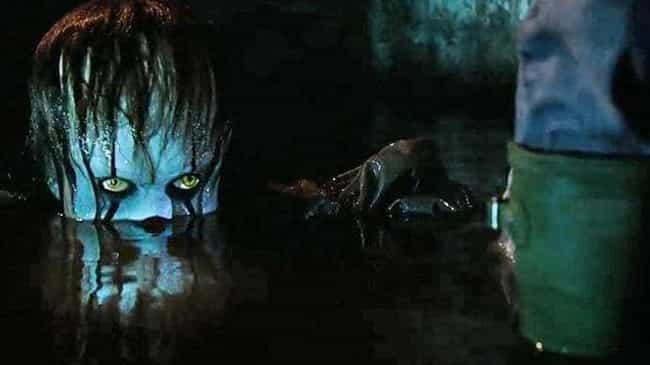 King has appreciated a few movies adapted from his books. For example, he enjoyed 2017's It, which tells the story of a ragtag group of kids who take on the monstrous clown terrorizing them. The author praised the film:
I had hopes, but I was not prepared for how good it really was. It's something that's different, and at the same time, it's something that audiences are gonna relate to. They're gonna like the characters. To me, it's all about character. If you like the characters... if you care... the scares generally work... I went back and saw it a second time, and I felt I was seeing things the second time through that I missed the first time.
2017's It remake grossed more than $700 million and was a critical darling.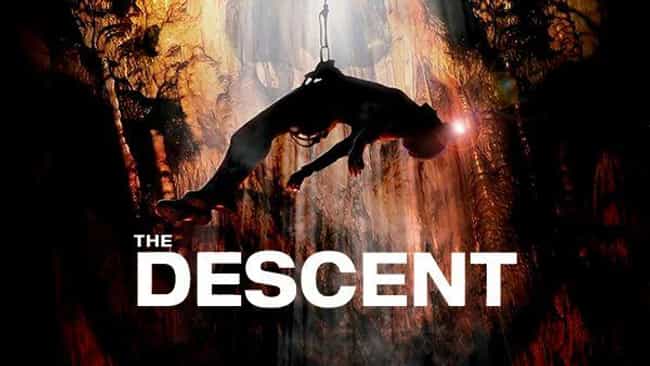 In 2005's The Descent, a group of women embark on a caving expedition, but it goes wildly astray. Directed and written by Neil Marshall, The Descent had fans among critics and audiences alike. As for King, he said of the movie:
If I were to pick another movie to analyze closely, it would be this remarkable story of six women who go on a caving expedition and encounter a race of subhumans (who resemble del Toro's Pale Man, now that I think about it). What gives the movie its resonance is how the women play against each other - their very real resentments (and secrets) allow us to believe the monsters in a way that most horror movies do not. I never tire of saying this: In successful creepshows, it's not the FX, and mostly not even the monsters, that scare us. If we invest in the people, we invest in the movie... and in our own essential decency.
Actors: Shauna Macdonald, Natalie Mendoza, Alex Reid, Saskia Mulder, MyAnna Buring, + more
Released: 2005
Directed by: Neil Marshall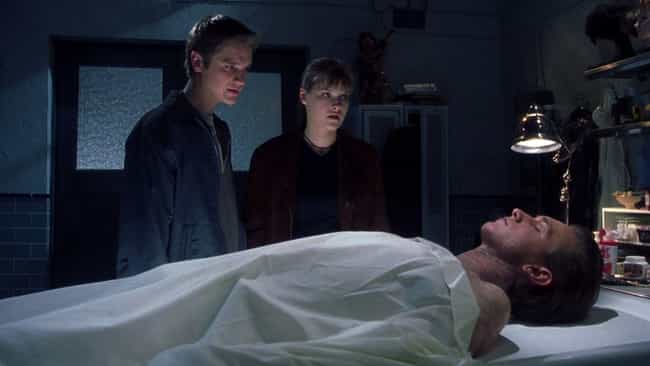 Released in 2000, Final Destination was the first film in its eponymous franchise. It follows several young people who individually get hunted down by the Grim Reaper. King was a fan of the entire series:
I love all these movies, with their elaborate Rube Goldberg setups - it's like watching R-rated splatter versions of those old Road Runner cartoons - but only the first is genuinely scary, with its grim insistence that you can't beat the Reaper: when your time is up, it's up.
Many critics didn't enjoy Final Destination, but audiences did - hence all the sequels.
Actors: Ali Larter, Seann William Scott, Devon Sawa, Tony Todd, Amanda Detmer, + more
Released: 2000
Directed by: James Wong