Film Trivia
15 Movies That Were Extremely Difficult to Film

Every great movie is filled with obstacles that a hero must overcome to achieve his goal. Sometimes great obstacles, however, don't just stay on the script page. Instead, they become part of a film's actual production. Movies are epic endeavors, especially when they're helmed by filmmakers with grand visions. But along with those high standards and incredible goals come all sorts of production nightmares. The movies on this list almost didn't get made thanks to production struggles that brought the process to a halt.
After a script is written or an idea is pitched, a studio needs to agree to put up financing for a movie's production. It's hard to imagine now that a classic like Star Wars, which has generated billions of dollars, had trouble getting financing. Many industry insiders even thought it would become the "laughing stock of Hollywood."
There all kinds of obstacles movies overcame to get made. Costs skyrocketed on Cleopatra and The Abyss, one of those films nearly bankrupted one of the biggest movie studios in the world. Think everyone just gets along on a movie set? Think again. One famous actress got so upset with her director that she threw a cup of urine in his face. Two crew members from another production were so angry about being fired that they spiked the crew's soup with PCP.
Read about those stories and find out about other movies that almost didn't get made.
back to page 1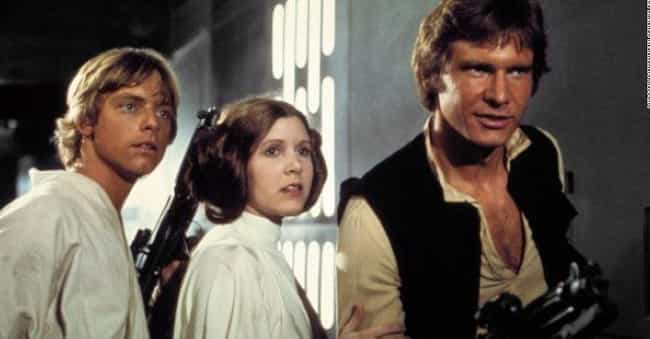 Obstacle: Science fiction was considered a dead genre in the 1970s.
Young George Lucas signed a two picture deal with Universal for American Graffiti (1973) and this movie called Star Wars (1977). Even though American Graffiti turned out to be a box office success, Universal gave up its option (big mistake) on Star Wars because science fiction was considered a dead genre at the time. Plus, the marketing department couldn't think of any way to sell the film. Insiders were so dismayed that many people involved with the project thought the film would become the laughing stock of Hollywood.
However, Lucas found a friend in 20th Century Fox president Alan Ladd Jr., who backed the young director, and stood behind him 100% throughout the entire process.
see more on Star Wars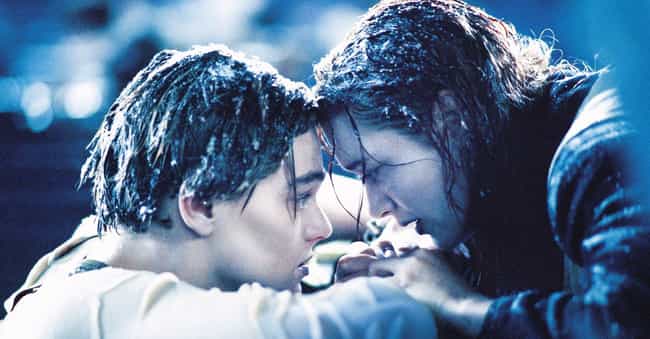 Obstacle: James Cameron's Nazi style of running of a movie production.
James Cameron's epic love story (which unfolds on an "unsinkable" ship) had to overcome a lot of obstacles, mostly created by the director. Cameron's $200 million-plus production (the costliest ever at the time) required building a studio that was six acres large, contained a 17 million gallon water tank, and had a 750 foot long replica of the actual Titanic.
There was also an incident where someone, probably two chefs who were fired, spiked the soup with PCP, which sickened 50 cast and crew members. Cameron also garnered the reputation of not being very actor-friendly, he reportedly made the actors wade in freezing cold water temperatures for long periods of time. Actress Kate Winslet said of her experience working with Cameron, "You would have to pay me a lot of money to work with Jim again. If anything was the slightest bit wrong, he would totally lose it. It was hard to concentrate when he was shouting and screaming." Titanic won 11 Oscars in 1998, including awards for Best Director and Best Picture.
see more on Titanic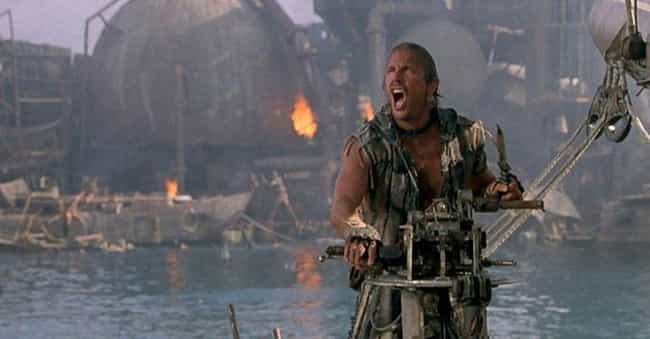 Obstacle: The production nightmare of making an epic film on the open sea.
Maybe this is one film that actually should not have been made? Because the film was shot on the open sea off of Hawaii, the production had to deal with hurricanes and the basic production headaches of having to set up a location on the water. The original $100 million budget swelled up to $180 million (or about $335 million today when adjusted for inflation), the most expensive film at the time.
The movie also experienced several last second script alterations and a slew of different script writers.
see more on Waterworld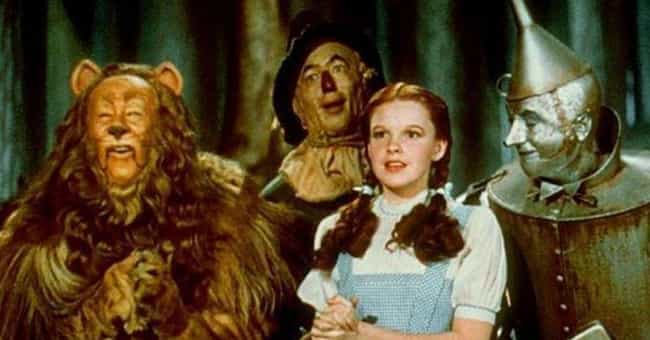 Obstacle: Several actors nearly died or were scarred for life.
The Wizard of Oz (1939) may be every child's favorite movie, but it permanently scarred many cast members. Buddy Ebsen (who was originally supposed to play the Tin Man) had a reaction to his make-up that caused his lungs to fail and sent him to the hospital for two weeks. Margaret Hamilton (the Wicket Witch of the West) suffered severe burns to her hands and face from an on set fire, as did her stunt double. Ray Bolger (the Scarecrow) wound up with permanent scars on this face from the rubber mask that was glued on every day.
Additionally, the temperature on set needed to be extremely hot for the Technicolor process. The heat caused several actors and cast members to faint. Now, add several script changes and three directorial changes, and it's hard to imagine how this classic ever got made at all.
see more on The Wizard of Oz