Entertainment
Movies You Loved As a Child That Just Don't Hold Up

26.6k votes
3.2k voters
269.5k views
24 items
List Rules Vote up the movies you used to love.. but yeah, now that you think about it, are really just awful.
Movies are an integral part of childhood. We can all remember the first movie we saw in the theater, the first one we tried to watch when our parents weren't looking, and the ones that moved us or even shaped who we are today. For millennials, most of their movie memories from their impressionable years were made during the '90s - but those films don't always hold up well today.
A funny thing happens: we grow up, and suddenly not all the movies we adored when we were kids hold up decades later to our adult minds, imaginations, and high standards. You might have thought Independence Day rocked back in the day, but would you go for it now? When is the last time one of your friends suggested a Blair Witch Project evening? You see what we're getting at.
A lot of the movies on the following pages still have their defenders, so don't be a hater... vote it down instead of up. The ones hovering near the top are the movies you feel just don't hold up for whatever reason. Is one of your childhood favorites on the list?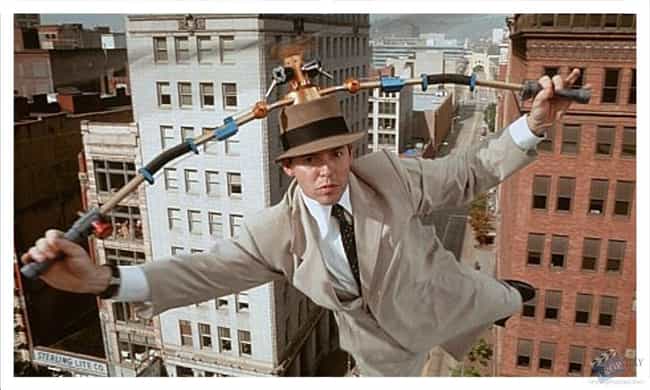 You loved the cartoon Inspector Gadget, so Disney smelled dollar signs and crafted this live-action version starring Matthew Broderick as the bumbling titular security guard. You might have given this a pass back in the day because you were still high on the fumes from the popular cartoon, but let's be honest: this live-action update is charmless and most of the gags fall flat. They don't get any better over a decade later.
Rotten Tomatoes score: 21%
Actors: Michelle Trachtenberg, Matthew Broderick, Andy Dick, Mr. T, Rupert Everett, + more
Released: 1999
Directed by: David Kellogg
Produced by: Jon Avnet, Roger Birnbaum, Andy Heyward, Jordan Kerner, Jonathan Glickman
Screenplay by: Zak Penn, Kerry Ehrin
Genres (Film): Science Fiction, Family, Comedy, Action/Adventure, Superhero movie
Rated: PG (USA)

Is this actually awful?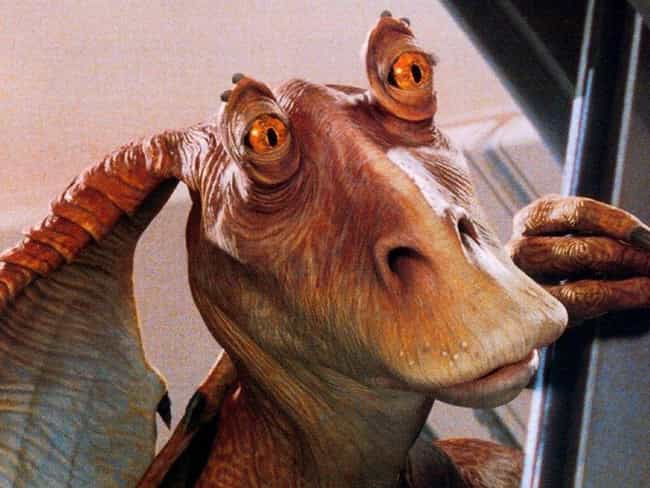 Remember how excited you were when you heard that George Lucas was finally doing the Star Wars prequels? Everyone got in touch with their inner geek and a new generation was ready to go to a galaxy far, far away. Then they realized it was about... trade agreements? Treaties? Something? Bueller?
Sure, Darth Maul was supercool, but you had that kid playing Anakin Skywalker and an obnoxious alien named Jar Jar Binks who spoke in some sort of Rastafarian baby talk.
Rotten Tomatoes score: 57%
Actors: Natalie Portman, Keira Knightley, Ewan McGregor, Liam Neeson, Samuel L. Jackson, + more
Released: 1999
Directed by: George Lucas
Produced by: Rick McCallum
Screenplay by: George Lucas
Genres (Film): Fantasy, Science Fiction, Family, Adventure Film, Action Film
Rated: PG (USA)

Is this actually awful?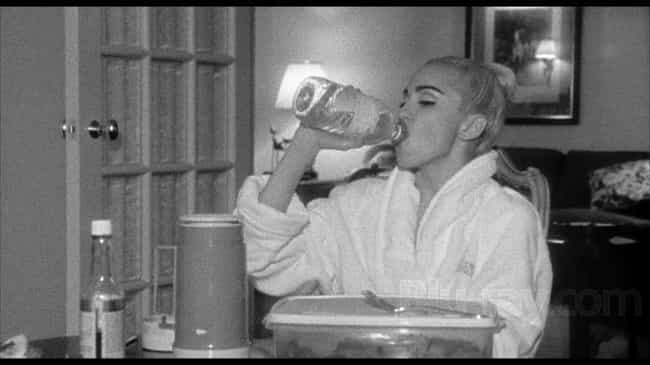 Madonna was still high atop her pop throne in 1991 when the behind the scenes documentary Madonna: Truth or Dare came out. We watched because, well, Madonna was a megastar and the movie purported to give some insight into what she was really like.
We've long since grown tired of Madge's desperate plays for attention in the decades since, so when we see her making fun of Kevin Costner after he gives her a compliment or watch her acting like a spoiled child backstage, it just comes across as obnoxious. This isn't anyone with whom you want to spend time.
Rotten Tomatoes score: 80%
Released: 1991
Directed by: Mark Aldo Miceli, Alek Keshishian
Produced by: Steve Golin, Tim Clawson, Jay Roewe, Sigurjón Sighvatsson
Genres (Film): Musical, Comedy, Documentary film, Rockumentary, Comedy music, + more
Rated: R (USA), 14A (Canada)

Is this actually awful?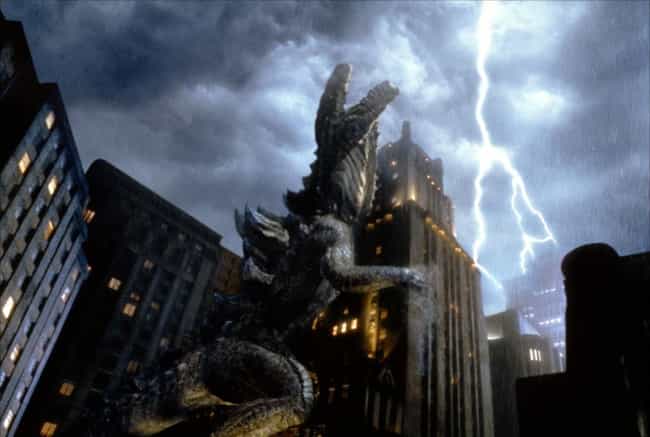 Remember how excited you were when you found out that America was finally making its own Godzilla film? The ads teased the creature for months with only a glimpse of his foot. Then you saw the movie and, as much as you wanted to like it, you realized that the giant lizard looked all wrong and he/she/it laid eggs and hatched little baby Godzillas.
Today, you would either go old school with one of the Japanese movies or enjoy the King of Monster's eight minutes of screen time in the more recent remake, but few would let this one roar to life in the ol' Blu-ray player.
Rotten Tomatoes score: 16%
Actors: Matthew Broderick, Hank Azaria, Jean Reno, Harry Shearer, Lance Reddick, + more
Released: 1998
Directed by: Roland Emmerich
Produced by: Dean Devlin
Screenplay by: Dean Devlin, Roland Emmerich
Genres (Film): Horror, Thriller, Science Fiction, Action Film
Rated: 12+ (RU), PG-13 (USA), UK: PG

Is this actually awful?