Entertainment
Movies That Made More Money On Merchandising Than At The Box Office

Updated April 21, 2020
31.2k views
11 items
Do you often find yourself wondering how so many movies that seem to underperform at the box office are allowed to continue making sequels? Movie merchandising is the dirty little not-so-secret that many production companies rely on for either supplementing the ticket sales of their tentpole films or for making up lost revenue with underperforming features. That's why box office fails that sold merchandise were able to keep cranking out dismal sequels - as long as people are still buying their film's merchandise, a sequel needs to be created as a commercial for the products that people actually want.
But it isn't just box office clunkers that make the bulk of their revenue on merchandise sales. Any incredibly successful film has a licensing deal in place so everyone can capitalize on its popularity. In the case of Star Wars, the revenue made from The Force Awakens merchandise gave Disney the cache to take a "risk" with a one-off film like Rogue One - a film that had less merchandising potential than one in the main canon.
Merchandising has always been a part of the film industry, but some films have really capitalized on branded consumer products. Sometimes, the merchandise sold itself. Other times, film companies came up with brilliant marketing strategies for their products. Either way, these films all found success outside the box office.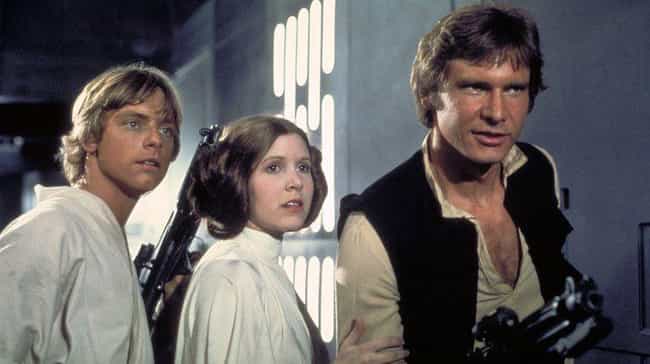 The Star Wars films were the originators of the idea that merchandise sales could drive your fandom to love your product more than the actual film. Since A New Hope was released in 1977, Star Wars has been more than the fight between the light and dark sides of the Force. It's been toys, apparel, video games, and even toasters that burn Darth Vader's face onto your bread.
According to Nielsen analysts, while The Force Awakens earned $2 billion in ticket sales, Star Wars merchandising neared the $5 billion-$6 billion mark in its own fiscal year.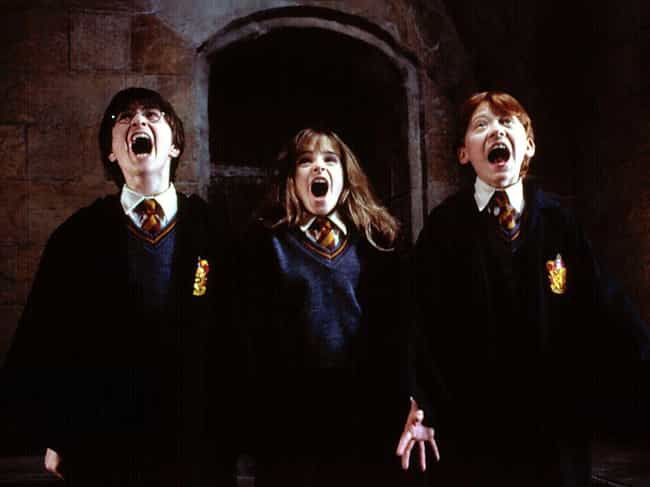 The Harry Potter movies were a financial juggernaut. When everything was said and done, and the franchise had wrapped, the films had made $7.7 billion in global box office sales. But that's nothing compared to the merchandising. Thanks to book sales, toys, scarves, and a little thing called The Wizarding World of Harry Potter, the merchandising franchise is worth an estimated $20 billion or more.
When Universal's Islands of Adventure in Orlando opened its Wizarding World in 2010, attendance increased 20% and the park's overall revenue went up by 41%. Accio money bags! Martin Palicki, editor in chief of InPark Magazine, noted one of the biggest reasons the Potter franchise is so big has to do with its wide appeal. He told the Los Angeles Times, "That means [more] wands you can sell."
All Of Those Marvel Movies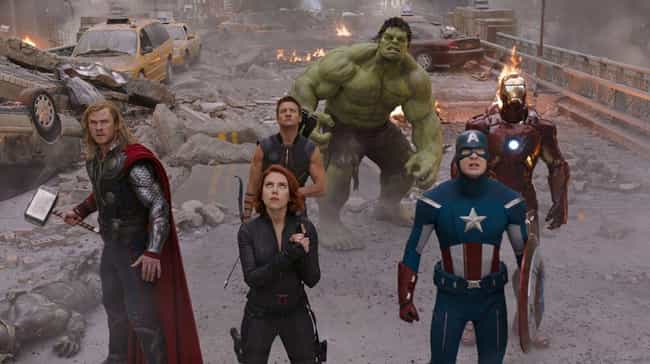 It's surprising to no one that the Marvel Cinematic Universe has made close to $10 billion in worldwide theatrical sales. They're Disney movies about superheroes. It would be shocking if they ever lost money, but the "real money" in the MCU isn't in the theater, it's in the merch.
In 2014, Disney's CEO Bob Iger told CNBC that the "Marvel brand has arrived." But how much is the MCU bringing in with its licensing deals? License Global says that Disney made $41 billion off of licensing in 2013, which is frankly too much money.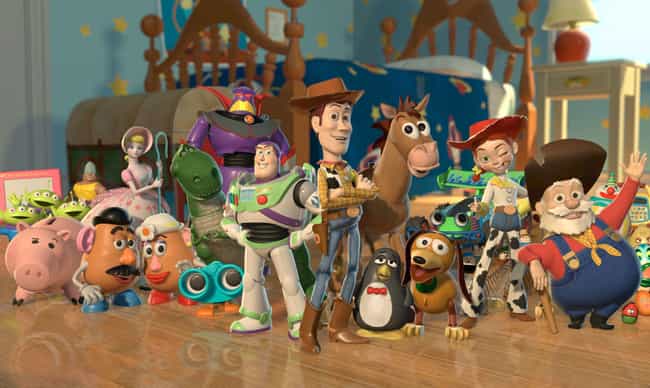 The movies in the Toy Story franchise are wonderful stories that connect with audiences of all ages, bring joy to even the most hardened cynic, and make a lot of money in merchandise sales. The third film in the franchise made $10 billion in retail sales, prompting Disney CEO Bob Iger to announce the company would be making a fourth film in order to keep the train rolling.
In a fourth-quarter earnings conference call, Iger told investors, "As you know Toy Story 3 was a tremendous success generating wide critical acclaim as well as more than $1 billion in global box office and almost $10 billion in retail sales demonstrating that these wonderful characters are clearly just as relevant and beloved as ever."