Culture
17 Movies That Will Make Any Lady Question Their Sexuality

If you've ever found yourself gazing at the opposite sex wondering if the grass is greener on the other side, this list is for you. Ladies can appreciate a beautiful woman, that's for sure. But at what point does admiration turn into something a little more? Given gender and sexual fluidity, how can you really know where you exist on the spectrum without exposure to alternatives? And what better form of exposure is there than mass media? If you sometimes find yourself watching sapphic cinema and lusting for another woman, at least a few of these movies that make you question your sexuality will be familiar to you.
In light of all this, an obvious question arises: when does a film offer such a lucid picture of lesbian love it can make a woman question her own sexuality? The answer probably changes from person to person. Perhaps erotic lesbian movies get you hot and bothered, but it's great bisexual movies like Blue Is the Warmest Color, which explore the full spectrum of sexuality, gender, and the confusion that comes with it, that impact you emotionally. You should probably also ask yourself whether you're turned on watching Wild Things or heart broken from the social injustice and restrictive codes on display in Carol.
Female sexuality in film is ubiquitous, but when women turn their attention towards each other, well, that's a different movie altogether, especially when that film deviates from the male gaze and takes a distinctly female or nonbinary view of sexuality. The eroticism of movies with lesbian affairs is second to none and can certainly make any girl wonder. And if you like these movies, be sure to check out the best lesbian movies on Netflix.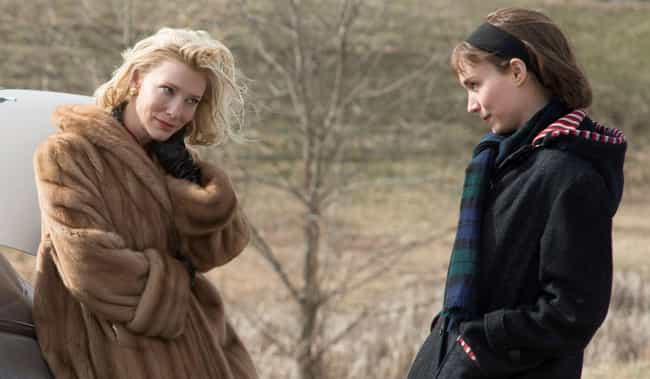 You know how some people are just so damn interesting you could watch them read the newspaper and be enthralled? Cate Blanchett is that kind of person. Throw her in a great movie and you have a can't-lose proposition. Such is the case with Carol, a 1950s-set drama about a forbidden lesbian love affair, as directed by Todd Haynes, adapted from a story by Patricia Highsmith, and starring an equally terrific Rooney Mara.
Carol offers a lot to think about - a beautiful love story, some tender and very passionate sex, an unflinching examination of the hardships of being a gay woman in a straight man's world, an insightful look at the sexual confusion of youth, and the complexities of navigating the straights of desire and social obligation.
Actors: Cate Blanchett, Rooney Mara, Sarah Paulson, Kyle Chandler, Cory Michael Smith
Released: 2015
Directed by: Todd Haynes
see more on Carol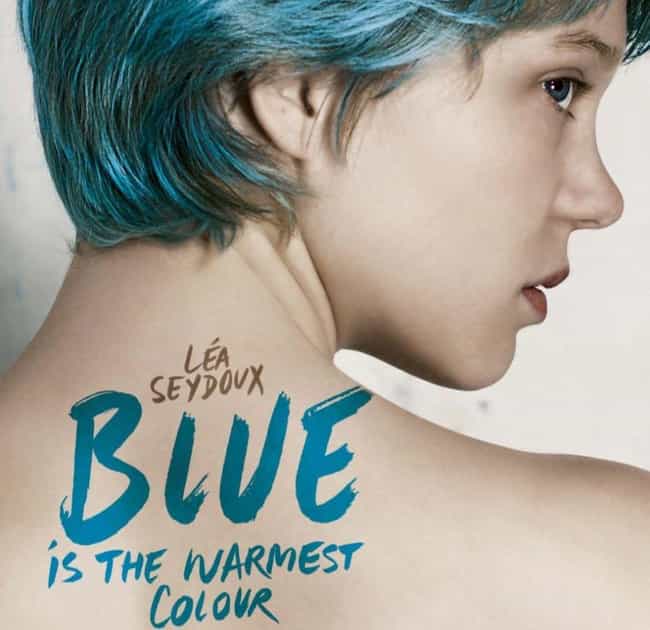 At 179 minutes, Blue Is the Warmest Color is a serious commitment, but the film's depiction of female sexuality is unparalleled. The French drama, which won the Palme d 'Or at the 2013 Cannes Film Festival, is raw and real and probably shouldn't be the first film you view on this list, because the turbulent portrait it paints of discovering sexual fluidity in an antagonistic world might give you pause.
Just because Blue Is the Warmest Color is French, doesn't mean it's hard to watch. The relationship between the leads is riveting and erotic to say the least, and their performances are phenomenal. The film's structure is fantastic - it's divided into two halves, which mirror one another - and has a lot to say about class, race, and the politics of relationships, if you care to scratch the surface. Carve out some time and give it a try.
Actors: Léa Seydoux, Adèle Exarchopoulos, Alma Jodorowsky, Aurélien Recoing, Salim Kechiouche, + more
Released: 2013
Directed by: Abdellatif Kechiche
see more on Blue Is the Warmest Colour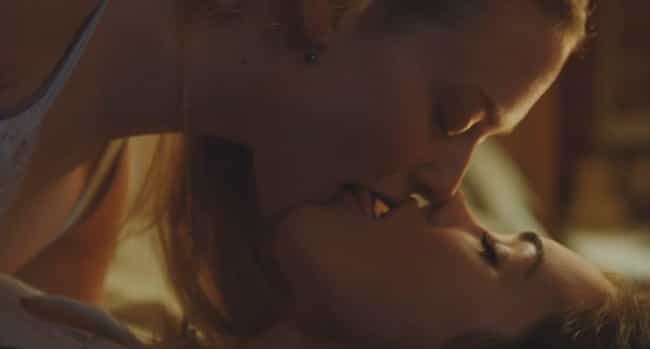 If you were a nerdy girl in high school who admired the hot girl not because you wanted to be her but because you wanted to be her girlfriend, this movie manifests all your fantasies in one scene.
The kiss between Amanda Seyfried and Megan Fox is why Jennifer's Body will make you question your sexuality, or bring you back to a time when you did. What if you didn't just have to admire or look jealously at someone who embodies female sexuality? What if you could have that person?
Of course, the movie offers a lot more than that, if you care to look. It's a subversive fable about a young woman who, inhabited by a demon, turns her back on patriarchal society, murdering men and taking herself away from them as a sexual object by reserving her sexuality for other women. There's some stellar writing and genius plot twists in writer Diablo Cody's follow up to Juno.
Actors: Megan Fox, Amanda Seyfried, Chris Pratt, J.K. Simmons, Amy Sedaris, + more
Released: 2009
Directed by: Karyn Kusama
see more on Jennifer's Body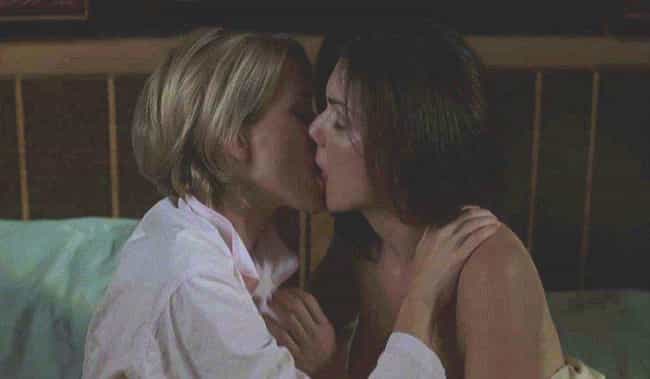 Considered one of director David Lynch's best films, Mulholland Drive offers a little bit of everything. There's profanity, gore, sleuthing, surrealism, melodrama, outlandish humor, old Hollywood glitz and glamor, unabashed sapphic eroticism, and plenty of highly sexualized female nudity. Just because this is an award-winning film doesn't mean it's pretentious and boring.
Though some find Mulholland Drive a bit confusing, a close reading of the film reveals a layered, cutting critique of the way Hollywood, and society more generally, exploits women for their youth, beauty, and sexuality, while duping them into believing there's value in playing along. Lesbianism plays into these themes by showing a world beyond the grasp of patriarchal values, in which women can be themselves, and truly love and be loved. A world that is corrupted by jealously, confusion, paranoia, and desperation when it's forced to coexist with mainstream society.
Regardless of where you land on the sexual spectrum, Mulholland Drive may have you wanting to withdraw to an Arcadian world in which men have no influence and women are free to be themselves in all respects.
Actors: Naomi Watts, Billy Ray Cyrus, Melissa George, Laura Harring, Justin Theroux, + more
Released: 2001
Directed by: David Lynch
see more on Mulholland Drive