Total Nerd
Movies That Weren't Supposed To Be Scary But Terrified You As A Kid

1.5k votes
323 voters
8.7k views
12 items
List Rules Vote up the movies that gave you nightmares as a kid even though they were supposedly "family friendly."
From Gremlins to The Witches, from The Nightmare Before Christmas to Goosebumps, there are plenty of children's movies that have done kid-friendly scares exceptionally well. But there are also terrifying family movies not intended to be that way at all. These films somehow turned out to be nightmare fuel for countless kids. What's more, most of them presented as innocent stories with life lessons for young viewers. Instead, the result was creepy imagery, doom and gloom, and, in one notable case, existential fright. Even a classic like The Wizard of Oz - despite the presence of Judy Garland and a happy witch in a floating bubble - still brings up one frightening memory for many people: the flying monkeys.
Not all children's movies ended up being as innocuous and approachable as the filmmakers thought they were - Willy Wonka and the Chocolate Factory is perhaps the most notable example of this, but it's not the only one.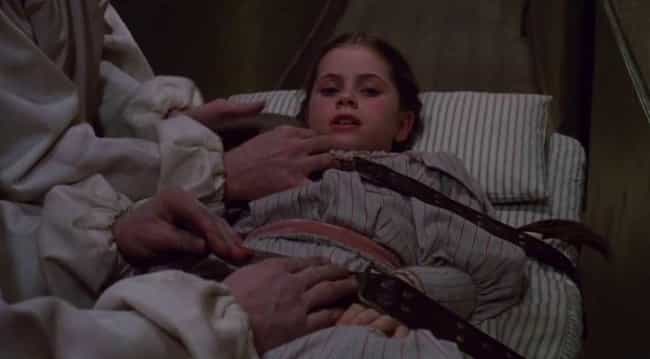 There's a reason you don't hear much about Return to Oz, the 1985 sequel to the classic Wizard of Oz: It's a creepy film that likely scarred more than one viewer. It puts the flying monkeys of the original to shame.
There are scenes of children receiving electroshock therapy, characters literally losing their heads, and everyone in the Emerald City, including the Cowardly Lion and the Tin Man, turning to stone.
Actors: Fairuza Balk, Piper Laurie, Nicol Williamson, Deep Roy, Sophie Ward, + more
Released: 1985
Directed by: Walter Murch

Was this movie scary?
see more on Return to Oz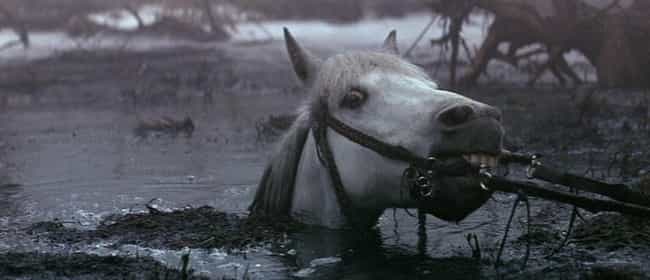 For those kids who weren't scared by cartoonish villainy, The NeverEnding Story managed to inject a whole new concept: existential dread. What is supposed to be a child's adventure gets overshadowed by the peril of the world consumed by pure nothingness.
Plus, there is the tragedy of Artax, the endearing horse who sinks in The Swamp of Sadness as Atreyu desperately tries to get him to care enough to survive. Thankfully, The NeverEnding Story does eventually end, but the philosophical issues introduced linger for years.
Actors: Gerald McRaney, Limahl, Moses Gunn, Deep Roy, Alan Oppenheimer, + more
Released: 1984
Directed by: Wolfgang Petersen

Was this movie scary?
see more on The NeverEnding Story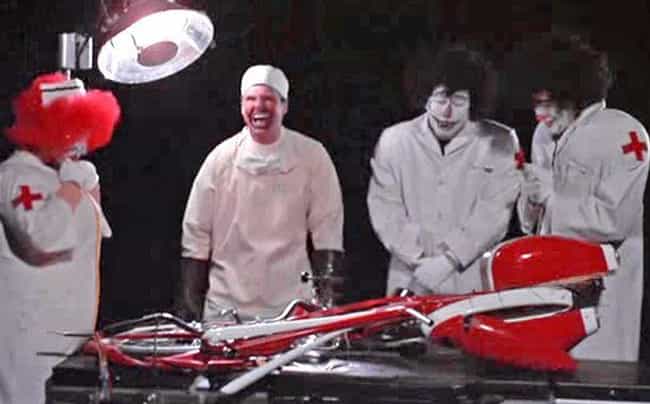 There's much to love about Tim Burton and Paul Reuben's modern children's classic Pee-wee's Big Adventure. But one very unnecessary scene is Pee-wee's clown dream. In it, a team of clown doctors "rescue" Pee-wee and swipe his beloved bike.
The clowns then lower it into a cauldron of boiling muck much to Pee Wee's great distress.
Actors: Phil Hartman, Paul Reubens, Milton Berle, Jan Hooks, James Brolin, + more
Released: 1985
Directed by: Tim Burton

Was this movie scary?
see more on Pee-wee's Big Adventure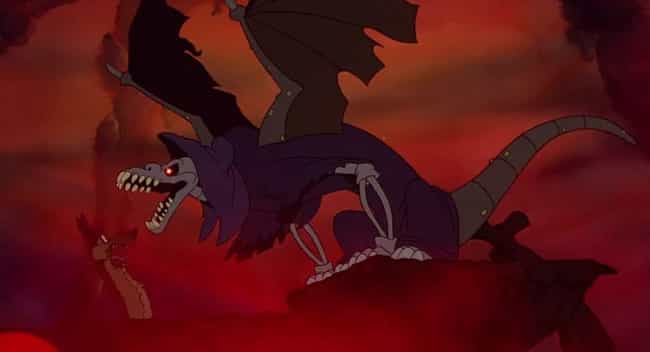 In All Dogs Go to Heaven, the heroic pooch, Charlie, has a dream nightmare about hell. It's complete with green lightning strikes, tornados, fiery pits, rivers of molten lava, and a towering beast. Throughout the scene, an ominous voice is saying, "You can never go back... "
Watching this, viewers instantly feel sad for Charlie before realizing they will never forget anything about this scene.
Actors: Loni Anderson, Dom DeLuise, Vic Tayback, Charles Nelson Reilly, Melba Moore, + more
Released: 1989
Directed by: Don Bluth, Gary Goldman, Dan Kuenster

Was this movie scary?
see more on All Dogs Go to Heaven