Classic Movies

Movies That Should Be Remade

4k votes
374 voters
12.7k views
43 items
List Rules Vote for the movies with the most potential to succeed as a remake that isn't awful and/or would benefit from advances in special effects and CGI
Movies that should be remade include movies that would benefit from a special effects facelift, films with outdated subject matter that could be updated, and movies that were just awful the first time around to the chagrin of their fans. Some of the worst Hollywood movies of all time could still be remade and saved with the right writer, director, and cast. It would be no small feat to make Supergirl fly, but it could be done with the right crew. There are plenty of movies ready for a remake on this films that should be remade list.
Movies that could benefit from a remake include some of the greatest movies of all time that weren't bad the first time around like The Usual Suspects and The Breakfast Club. Much of the appeal of tinkering with these classics is the talent that could be attracted to projects that are already revered.
What movies have been remade
? What movies should be remade? With the thousands of boring/unnecessary adaptations floating around Hollywood, there should be some room for great movie remakes on the desks of executives making decisions about which movies get made. If there's a movie you think deserves a remake not on this list of films that should get a remake, make sure to add it. And if you think of other reasons a movie should be remade (like specific casting choices or current relevance of subject matter) make sure to add them to the movies that should be remade list.
The environment is a hot-button issue these days, and as the original never reached the popularity of the book, a re-make could be wicked awesome. David Bowie could even reprise his role, since he seemingly hasn't aged since the original.
Dune is a 1984 American science fiction film written and directed by David Lynch, based on the 1965 Frank Herbert novel of the same name. The film stars Kyle MacLachlan as Paul Atreides and includes an ensemble of well-known American and European actors in supporting roles. It was filmed at the Churubusco Studios in Mexico City and included a soundtrack by the band Toto. The plot, set several millennia in the future, concerns the conflict between rival noble families as they battle for control of the planet Arrakis, which is the only planet in the universe that possesses the spice "melange", the most essential and valuable commodity in the universe. ...more on Wikipedia
Actors: Sting, Patrick Stewart, Alicia Witt, Sean Young, Max von Sydow, + more
Initial Release: 1984
Directed by: David Lynch
Also Ranked
#71 on The Greatest Classic Sci-Fi Movies
#30 on The Best Movies of 1984
#71 on Movies That Need Sequels
#20 on The Best Action & Adventure Movies Set in the Desert
Agree or disagree?
see more on Dune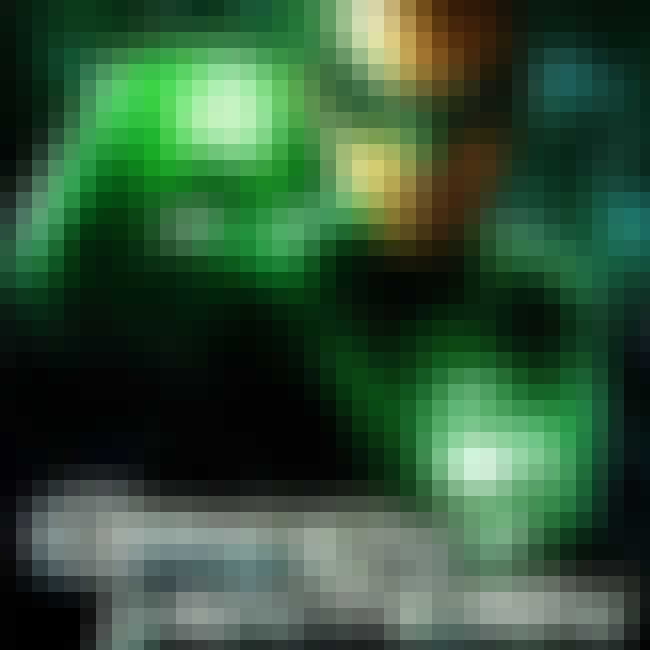 Green Lantern is a 2011 action fantasy film written by Greg Berlanti, Michael Green and Marc Guggenheim and directed by Martin Campbell. ...more on Wikipedia
Actors: Blake Lively, Ryan Reynolds, Angela Bassett, Tim Robbins, Mark Strong, + more
Initial Release: 2011
Directed by: Martin Campbell
Also Ranked
#86 on The Greatest Comic Book Movies of All Time
#89 on The Best Superhero Movies Ever Made
#52 on The Very Best DC Comics Movies
#53 on The Funniest Superhero Movies Ever Made
More Green Lantern
The Best Green Lantern Ring Wielders Ever, Ranked
Who Should Play The Next Green Lantern?

Agree or disagree?
Spawn was/is a great comic, but its film adaptations just really haven't done it any justice. Let's get away from the cheek of the first one (John Leguizamo), and make this thing a dark, dirty story about a reluctant servant of the devil
Spawn is a 1997 American supernatural superhero film loosely based on the comic book of the same name, by Todd McFarlane and published by Image Comics. Directed and co-written by Mark A.Z. Dippé, the film stars Michael Jai White in the leading role. Spawn is an origin story of the character, and begins with Al Simmons, a soldier who is resurrected as Spawn, a reluctant, demonic leader of Hell's army. Spawn eventually refuses to lead Hell's army against Heaven and turns against evil forces all together. ...more on Wikipedia
Actors: Martin Sheen, John Leguizamo, Melinda Clarke, Frank Welker, Michael Jai White, + more
Initial Release: 1997
Directed by: Mark A.Z. Dippé
Also Ranked
#71 on The Greatest Comic Book Movies of All Time
#6 on The Best '90s Superhero Movies
More Spawn
The Best Spawn Action Figures Ever Sculpted
Agree or disagree?
Seems like a no-brainer. It's timely, the graphics stand much room for improvement, and it would be a tense political thriller helmed by a computer wunderkid. Greenlight.
WarGames is a 1983 American science-fiction film written by Lawrence Lasker and Walter F. Parkes and directed by John Badham. The film stars Matthew Broderick, Dabney Coleman, John Wood, and Ally Sheedy. The film follows David Lightman, a young hacker who unwittingly accesses WOPR, a United States military supercomputer programmed to predict possible outcomes. Lightman gets WOPR to run a simulation, originally believing it to be a computer game. The simulation causes a national nuclear missile scare and nearly starts WWIII. ...more on Wikipedia
Actors: Matthew Broderick, William H. Macy, Ally Sheedy, Michael Madsen, Dabney Coleman, + more
Initial Release: 1983
Directed by: John Badham
Also Ranked
#91 on The Best Movies Roger Ebert Gave Four Stars
#75 on The Greatest Movies of the 1980s, Ranked
#6 on The Best Movies of 1983
#24 on The Best Movies for Boys to Watch
Agree or disagree?
see more on WarGames