Entertainment
Movies That Sparked Off-Screen Celebrity Romances

Updated January 22, 2020
428.5k views
68 items
List Rules Films where couples fell in love while filming
This list of movies that started off-screen romances might astound you, simply because it seems like everyone who co-stars in a movie together winds up hooking up. That's not necessarily true, but some of these high profile relationships did indeed begin on film sets. Some of the best actors and actresses of all time have found love at work. In some cases, they went on to star together in these movies with real family members playing fictional families, too.
Do the relationships formed between co-stars off screen last? Sometimes, but not always. Just like any relationship, some will stand the test of time and others will falter. Whenever celebrities are involved, though, the failures are usually filled with high drama. Julia Roberts and Keifer Sutherland met and fell in love on the set of the movie Flatliners, but she later left Sutherland at the altar. Matt Damon and Minnie Driver got together while filming Good Will Hunting, but they didn't last. And yeah, there's that whole Warren Beatty and Madonna Dick Tracy thing – basically a five-minute affair. Beatty, by the way, later met his future wife, Annette Bening, on the set of Bugsy, and they've been together ever since.
Now, success-wise, a lot of movies started off-screen romances that had real staying power. Richard Burton and Elizabeth Taylor fell in love while filming one of the best epic movies of all time, Cleopatra, and their love spanned decades. The same goes for Lauren Bacall and Humphrey Bogart, who fell for each other on the set of To Have And Have Not (they never married, but they had a decades-long love affair). And yes, who could forget the affair between Spencer Tracy and Katharine Hepburn, who got together while filming Woman of the Year in 1941. That relationship lasted for the rest of Tracy's life.
Sometimes, movies start off-screen romances that wind up as front page tabloid headlines. No list of famous off-screen hookups would be complete without
Mr. and Mrs. Smith
, which united powerhouse celebrities Angelina Jolie and Brad Pitt (despite the fact that at the time, Pitt was married to Jennifer Aniston). And in 2000, Meg Ryan, star of some of the
greatest romantic comedies ever
, ignited a firestorm of gossip when she had an affair with Russell Crowe on the set of their movie,
Proof of Life
. Ryan was married at the time to Dennis Quaid; they later divorced.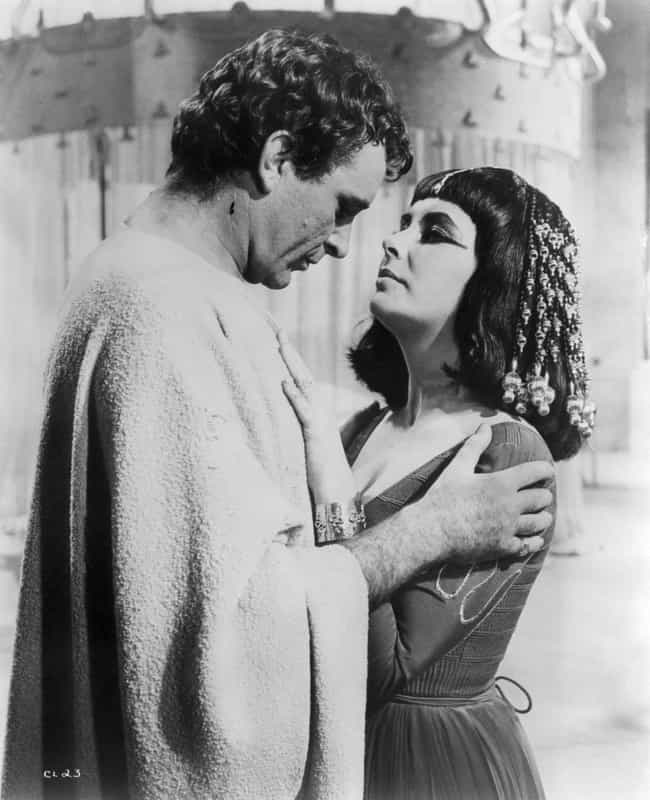 Richard Burton and Elizabeth Taylor appeared together in the 1963 film Cleopatra. Taylor played the title role and Burton played her lover, Mark Antony. Burton and Taylor were both married to other people when they started their affair, but divorces quickly followed.
In 1964, Burton and Taylor married for the first time. They divorced in 1974, but the following year,
they were remarried
. This time, the marriage lasted less than one year.
Actors: Elizabeth Taylor, Richard Burton, Martin Landau, Rex Harrison, Roddy McDowall, + more
Released: 1963
Directed by: 1963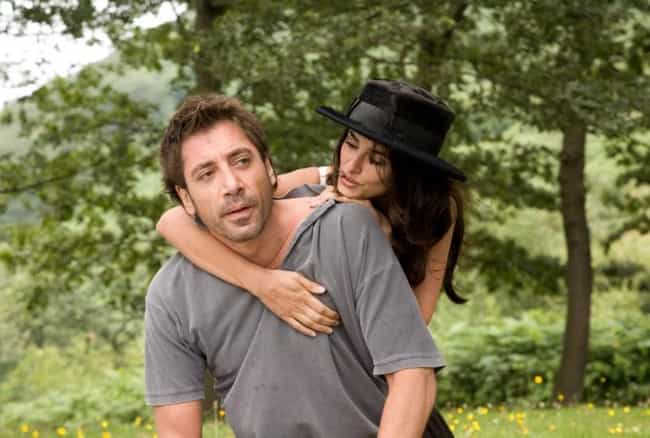 Penelope Cruz and Javier Bardem appeared in the 2008 film Vicky Cristina Barcelona. Bardem played the seductive artist Juan Antonio, and Cruz played one of his many lovers, Maria Elena.
Cruz and Bardem were married in 2010, and they have two children together, Leonardo (born 2011) and Luna (born 2013).
Actors: Scarlett Johansson, Penélope Cruz, Javier Bardem, Rebecca Hall, Patricia Clarkson, + more
Released: 2008
Directed by: Woody Allen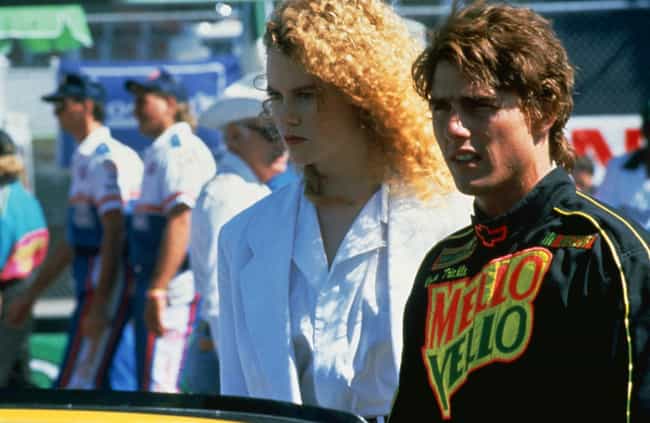 Tom Cruise and Nicole Kidman appeared together in the 1990 film Days of Thunder. Cruise played hot-shot race car driver Cole Trickle, and Kidman played Dr. Claire Lewicki, the doctor who took care of Trickle after he was involved in a car accident.
Cruise and Kidman were married from 1990-2001. They have two adopted children together, Isabella Jane (born 1992) and Connor Anthony (born 1995).
Actors: Tom Cruise, Nicole Kidman, Robert Duvall, Randy Quaid, John C. Reilly, + more
Released: 1990
Directed by: Tony Scott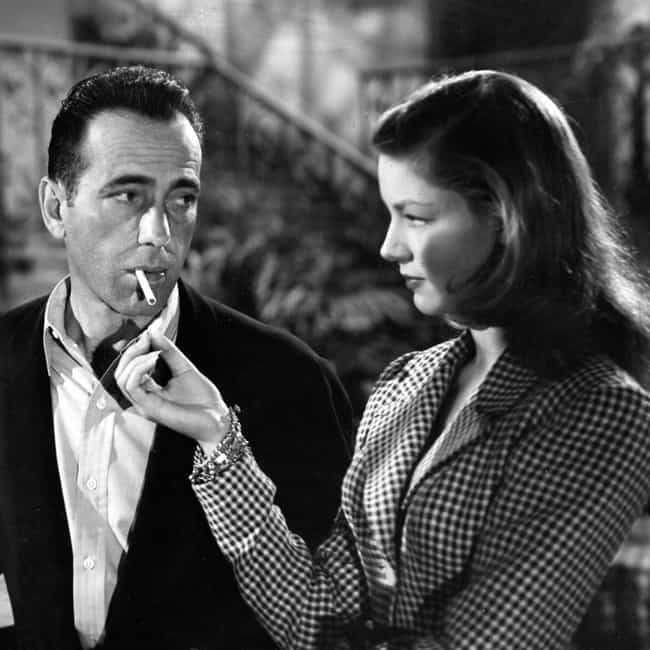 Lauren Bacall and Humphrey Bogart appeared together in the 1944 film To Have and Have Not. Bogart played Harry Morgan, a fishing boat captain who reluctantly helped smuggle people out of the country for the French Resistance. In the meantime, he started a romance with singer Marie 'Slim' Browning, played by Bacall.
Bacall and Bogart were married from 1945 until Bogart's death in 1957. The couple have two children, together Stephen Humphrey Bogart (born 1949) and Leslie Bogart (born 1952).
Actors: Lauren Bacall, Humphrey Bogart, Walter Brennan, Dolores Moran, Hoagy Carmichael, + more
Released: 1944
Directed by: Howard Hawks