Total Nerd Movies & TV Shows to Watch If You Love Maze Runner

89 votes
32 voters
20 items
List Rules Vote up the films and series that give you Maze Runner vibes.
While Maze Runner and its subsequent films are a thing of the past, fans everywhere seek similar films and TV shows to get their action-thriller fix. When it comes to top dystopian movies, it was no surprise to anyone when Maze Runner smashed the box office upon its release in 2014. The film, based on the 2009 novel of the same name has garnered a significant fan base and now that its two sequels, Maze Runner: Scorch Trials and Maze Runner: The Death Cure have come and gone, you'll be happy to hear there are plenty of TV shows and movies like Maze Runner.
Fortunately, the Sci-Fi action thriller genre is rife with amazing examples in both film and television so there is plenty to watch after Maze Runner. Some of the obvious greats within the genre are the Hunger Games franchise and Indiana Jones, but there are many more to choose from that are similar and amazing. The best aspect of the genre isn't simply the single entries you can watch and enjoy—most of the films found here are but one in a series of movies. That gives you more options to watch after Maze Runner than are presented on this list.
What recommendations do you have for fans of Maze Runner? Don't forget to give your favorites a thumbs up and add any films or shows you think would be fun for fans of Maze Runner.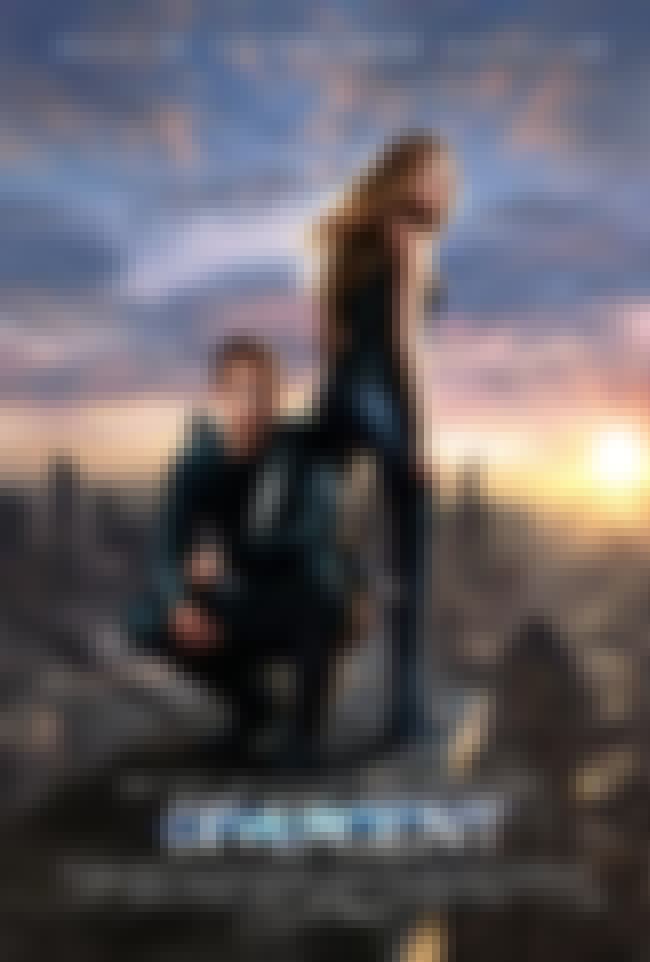 The Divergent Series is a feature film series based on the Divergent novels by the American author Veronica Roth. Distributed by Summit Entertainment and Lionsgate Films, the series consists of four science fiction films set in a dystopian society. They have been produced by Lucy Fisher, Pouya Shabazian, and Douglas Wick and star Shailene Woodley and Theo James as lead characters Beatrice Prior (Tris) and Tobias Eaton (Four), respectively. The supporting cast includes Ansel Elgort, Zoë Kravitz and Miles Teller. The first film in the series was directed by Neil Burger, while the second and third films were directed by Robert Schwentke. ...more on Wikipedia
Also Ranked
#81 on The Very Best Movie Franchises
#67 on The Best Science Fiction Franchises of All Time

Is this a good escape from the Maze?
see more on Divergent Franchise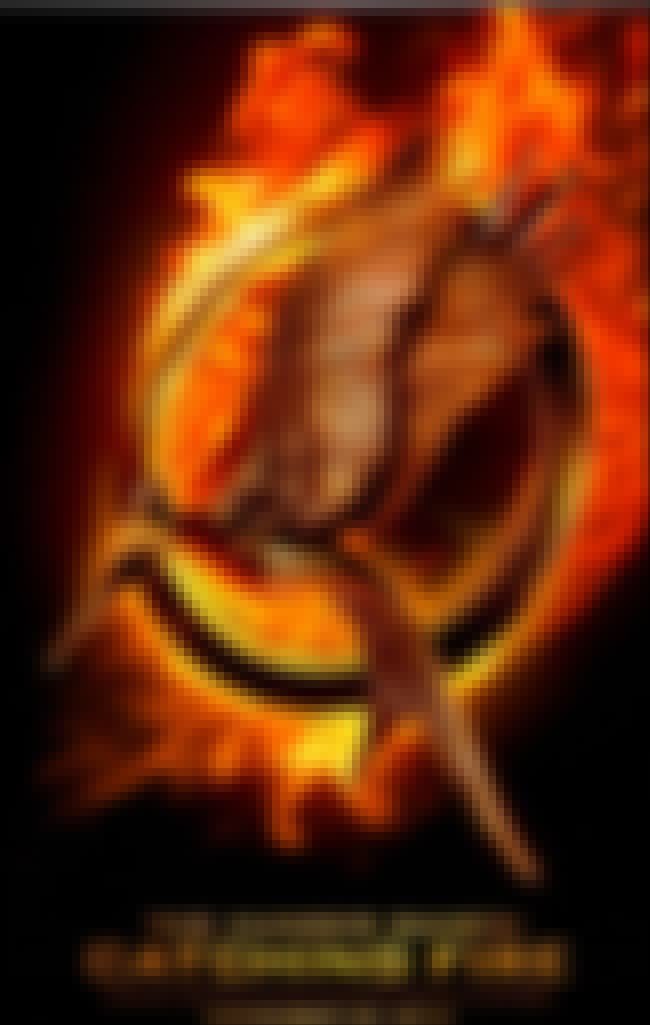 The Hunger Games film series consists of four science fiction dystopian adventure films based on The Hunger Games trilogy of novels, by the American author Suzanne Collins. Distributed by Lionsgate and produced by Nina Jacobson and Jon Kilik, it stars Jennifer Lawrence as Katniss Everdeen, Josh Hutcherson as Peeta Mellark, and Liam Hemsworth as Gale Hawthorne. Gary Ross directed the first film, while Francis Lawrence directed the next three films. ...more on Wikipedia
Also Ranked
#2 on The Best Film Adaptations of Young Adult Novels
#25 on The Very Best Movie Franchises
#24 on The All-Round Greatest Action Film Franchises, Ranked
#2 on Great Movies About Kids Trying to Survive

Is this a good escape from the Maze?
see more on The Hunger Games Franchise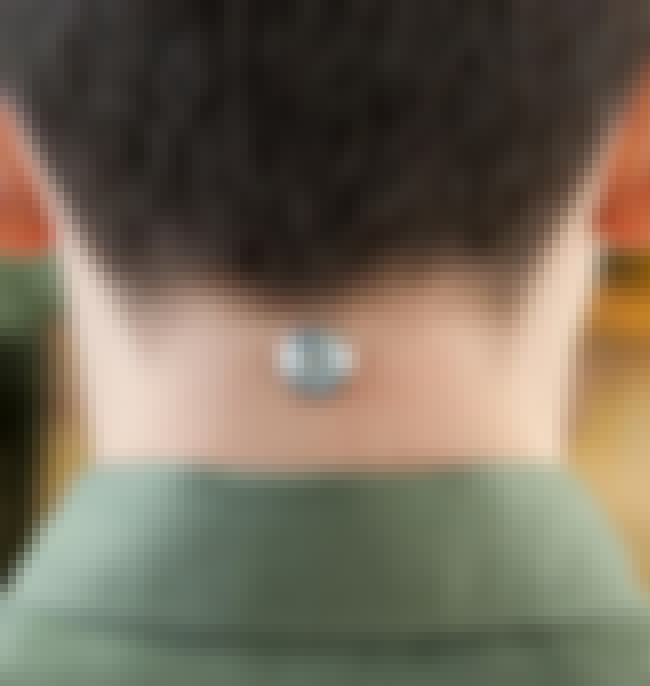 Ender's Game is a 2013 American science fiction action film based on the novel of the same name by Orson Scott Card. Written and directed by Gavin Hood, the film stars Asa Butterfield as Andrew "Ender" Wiggin, an unusually gifted child who is sent to an advanced military academy in outer space to prepare for a future alien invasion. The supporting cast includes Harrison Ford, Hailee Steinfeld, Viola Davis, Abigail Breslin, and Ben Kingsley. The film was released in Germany on October 24, 2013, followed by a release in the United Kingdom and Ireland one day later. It was released in the United States, Canada, and several other countries on November 1, 2013, and was released in other ...more on Wikipedia

Is this a good escape from the Maze?
see more on Ender's Game
Fringe is an American science fiction television series created by J. J. Abrams, Alex Kurtzman, and Roberto Orci. It premiered on the Fox Broadcasting network on September 9, 2008, and concluded on January 18, 2013, after five seasons and 100 episodes. The series follows Olivia Dunham, Peter Bishop, and Walter Bishop, all members of the fictional Fringe Division of the Federal Bureau of Investigation, based in Boston, Massachusetts, under the supervision of Homeland Security. The team uses fringe science and FBI investigative techniques to investigate a series of unexplained, often ghastly occurrences, which are related to mysteries surrounding a parallel universe. The series has been ...more on Wikipedia
Also Ranked
#30 on TV Shows That Only Smart People Appreciate
#12 on The Best Sci Fi Television Series of All Time
#21 on TV Shows Canceled Before Their Time
#17 on The Best Teen Sci-Fi/Fantasy TV Series

Is this a good escape from the Maze?
see more on Fringe