Entertainment
The Best Movies with Only One Actor

Updated June 14, 2019
1.7k votes
456 voters
20.6k views
14 items
List Rules Vote up the best movies with only one actor.
Full disclosure: most of the films on this list of movies with only one actor actually have other actors in them. However, the bulk of the narrative and the heft of the conflict is placed upon a single protagonist who is all alone. So "films with just one actor" speaks more to the plot than the actual number of actors in the movie. Even films like Cast Away have more than one actor, even though the story is almost solely about Chuck's survival. Make sense?
Survival is a common theme among movies that only have one actor. What lengths will Aron (James Franco) go through to survive being trapped by a boulder deep within a canyon in 127 Hours? What will Dr. Neville (Will Smith) learn from the zombie-like monsters in I Am Legend in order to find a cure and save humanity? Will Robert Redford's character in All Is Lost manage to survive being lost at sea all alone?
Of course, survival is not the only theme in movies where there's only one actor. There are other plot lines. However, no matter the narrative, one thing is for certain: it takes a skilled actor to solely command an audience's attention for the entire duration of a movie.
Make your voice heard. Vote up the best movies with only one actor.
back to page 1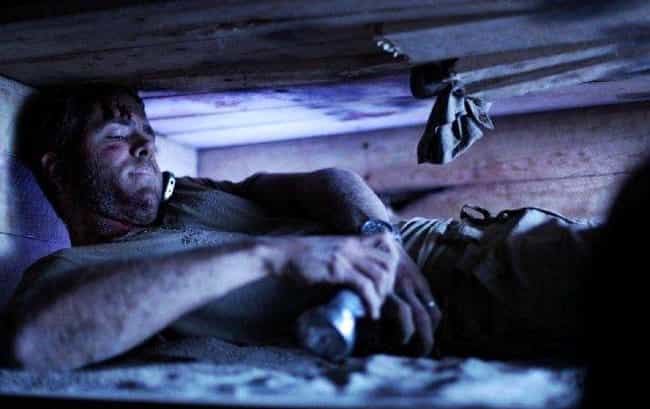 Lone Actor: Ryan Reynolds
Warning:
Buried
(2010), a Hitchcockian thriller, is not for the claustrophobic. Paul (Reynolds) is a contract truck driver in Iraq. After an attack, he awakes inside a coffin buried
in the sand
. He has a cell phone, which he can actually make calls from, and a lighter. But time is ticking and Paul's air is quickly running out. Director
Rodrigo Cortes's camera never goes outside of the coffin and positions the spectator directly with Paul for 94 air-starved minutes.
Actors: Ryan Reynolds, Samantha Mathis, Stephen Tobolowsky, Anne Lockhart, Kali Rocha, + more
Released: 2010
Directed by: Rodrigo Cortés

Is this the best movie?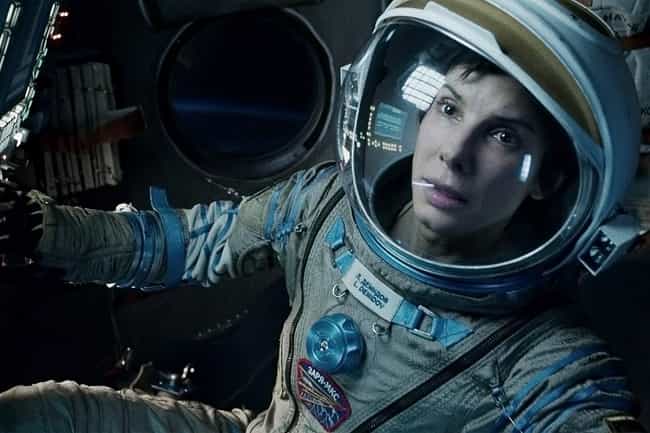 Lone Actor: Sandra Bullock
Yes, George Clooney is on screen for a chunk of time at the beginning of
Gravity
(2013). But once he leaves, it's Bullock's time to shine as a medical engineer adrift in space. There are actually two stars in
Gravity
. One, of course, is Bullock, who earned an Academy Award nomination. The other is director
Alfonso Cuarón's eye-candy scenery.

Cuarón became the first Mexican filmmaker to win the Oscar for Best Director.

Both

Cuarón's camera and Bullock work together to weave a story about wanting to give up so badly but somehow reaching back and finding the will to survive.
Actors: Sandra Bullock, George Clooney, Ed Harris, Phaldut Sharma, Amy Warren, + more
Released: 2013
Directed by: Alfonso Cuarón

Is this the best movie?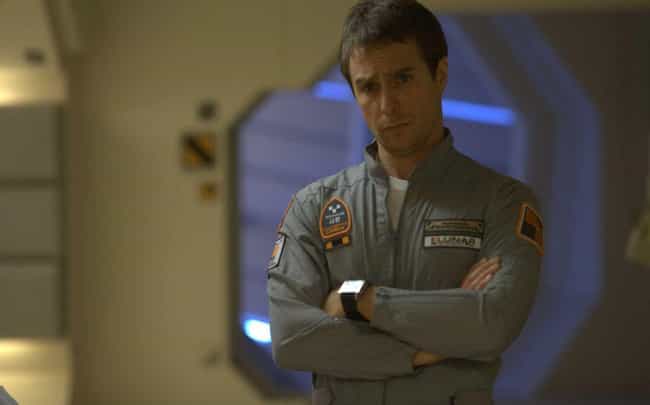 Lone Actor: Sam Rockwell
Duncan Jones directed this low-budget sci-fi brain-bender starring Rockwell as lone astronaut Sam Bell, who is on a three-year lunar mission.
His only interaction is with a computer named GERTY (voiced by Kevin Spacey).
Rockwell shines in a tricky role that could have easily come undone with another actor. As the story unfolds and a major twist develops, Rockwell shows off his acting chops as he literally has to interact with different versions of himself.
Moon
(2009) makes you wonder why Hollywood hasn't been able to consistently find great roles for this criminally misused thespian.
Actors: Kevin Spacey, Mary Tyler Moore, Kaya Scodelario, Sam Rockwell, Dominique McElligott, + more
Released: 2009
Directed by: Duncan Jones

Is this the best movie?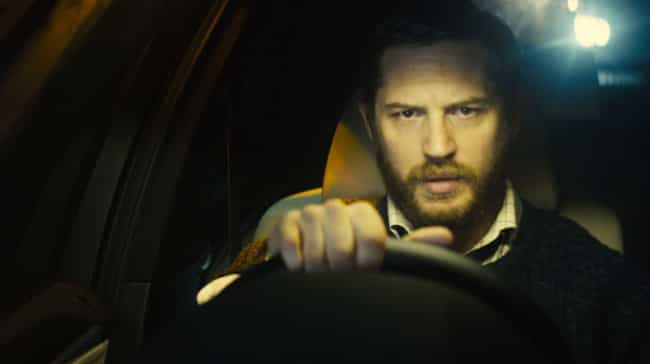 Lone Actor: Tom Hardy
Locke
(2014) features Tom Hardy as Ivan Locke, a construction site foreman driving through the night in a BMW, taking care of business via Bluetooth. We watch as Locke drives. It's the night before a huge construction job is set to begin, and of course, there are problems. He also handles calls from his family in between work calls. Unlike many of the films on this list that rely on special effects and gorgeous scenery to aid the lone actor, Steven Wright instead opts to film
Locke
with a minimalist style that makes Hardy's stellar performance even more instrumental to the success of the narrative.
Actors: Tom Hardy, Andrew Scott, Ruth Wilson, Olivia Colman, Ben Daniels, + more
Released: 2013
Directed by: Steven Knight

Is this the best movie?